What a nice surprise that the island of Nisyros!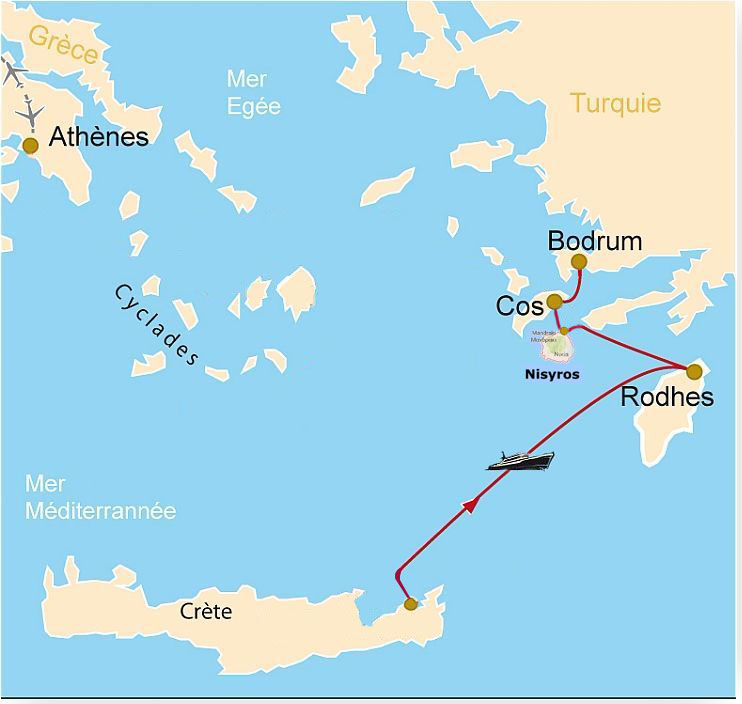 We met Eleni on Rhodes island and she invited us to Nisyros island. So we took a one-way ticket to Nisyros. This authentic volcanic island is a real hidden treasure and certainly the place we preferred in Greece. The island offers sumptuous landscapes with its volcano crater surrounded by small traditional villages with white and blue houses, a beautiful and long beach of black sand (Pachia Ammos) and natural hot springs.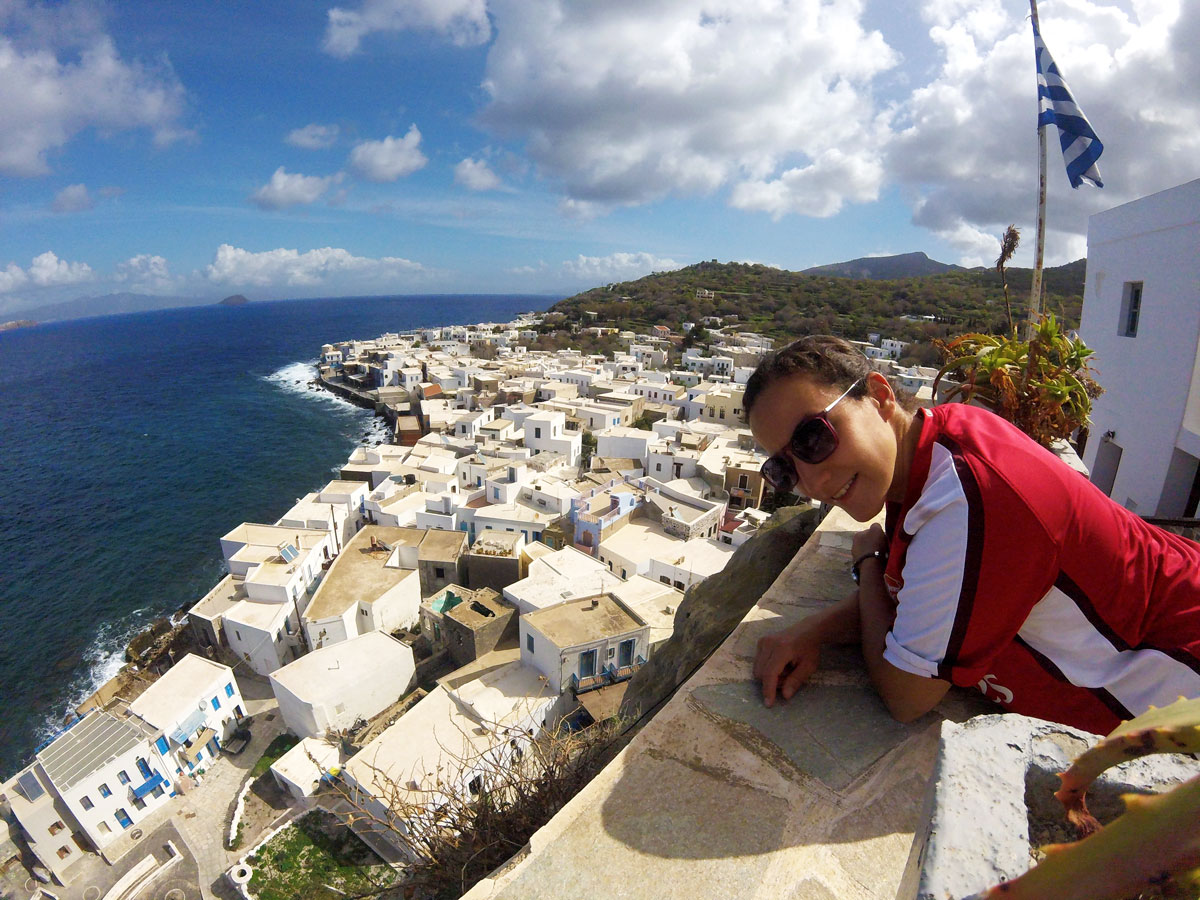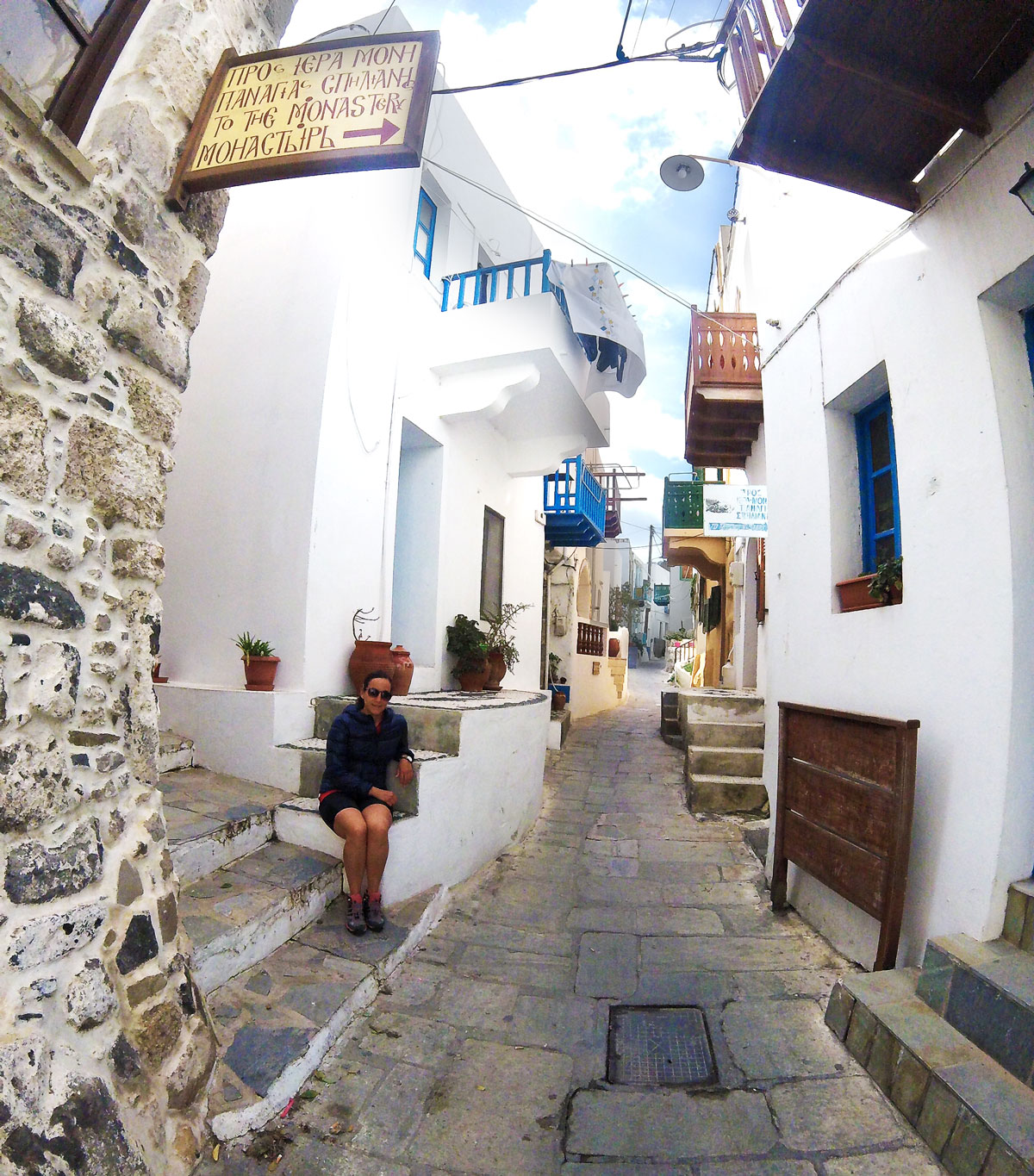 Stefanos, the main crater of the volcano, is one of the largest and best preserved in the world with a depth of 27m. This was the first time we had the chance to walk and cycle on the crater of a volcano. The strong smell of sulfur is similar to that of a rotten egg but it does not prevent us from enjoying this amazing lunar landscape.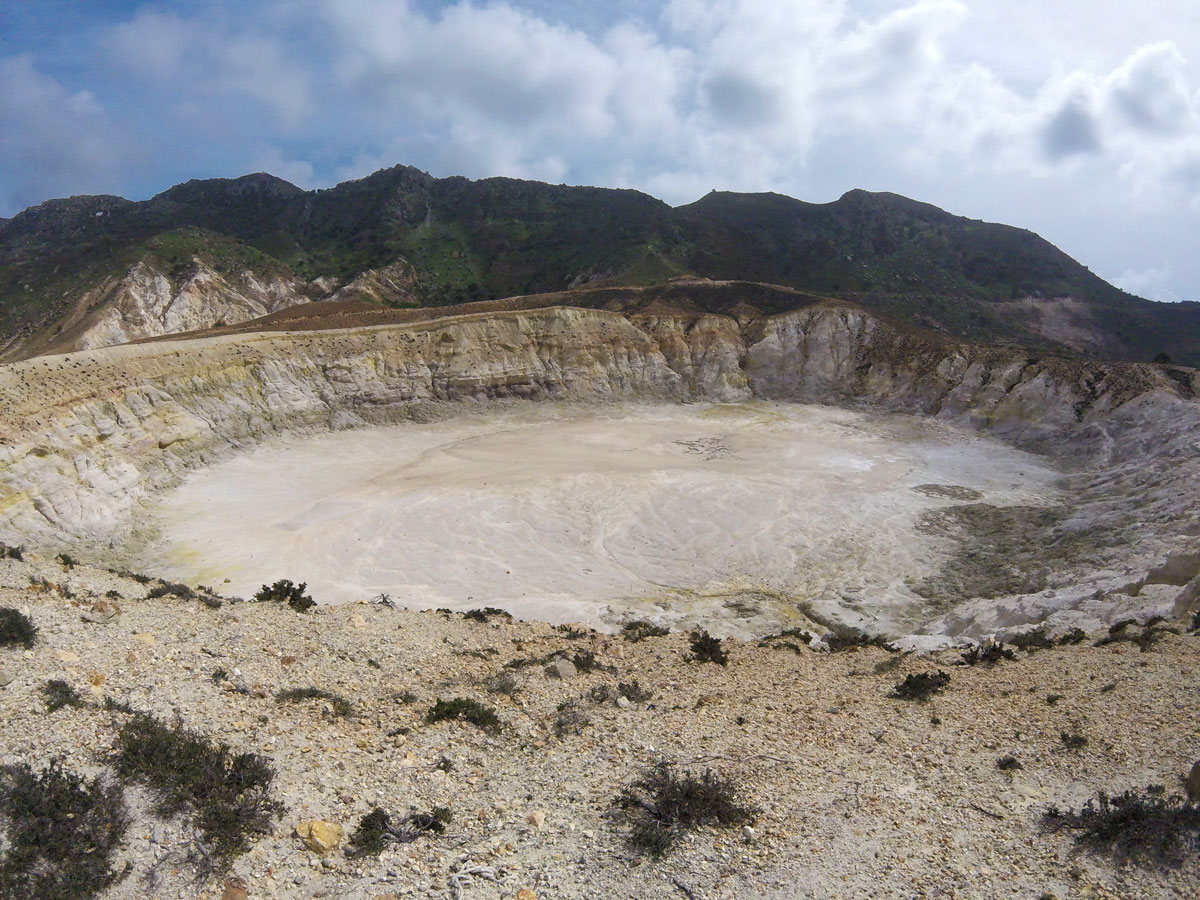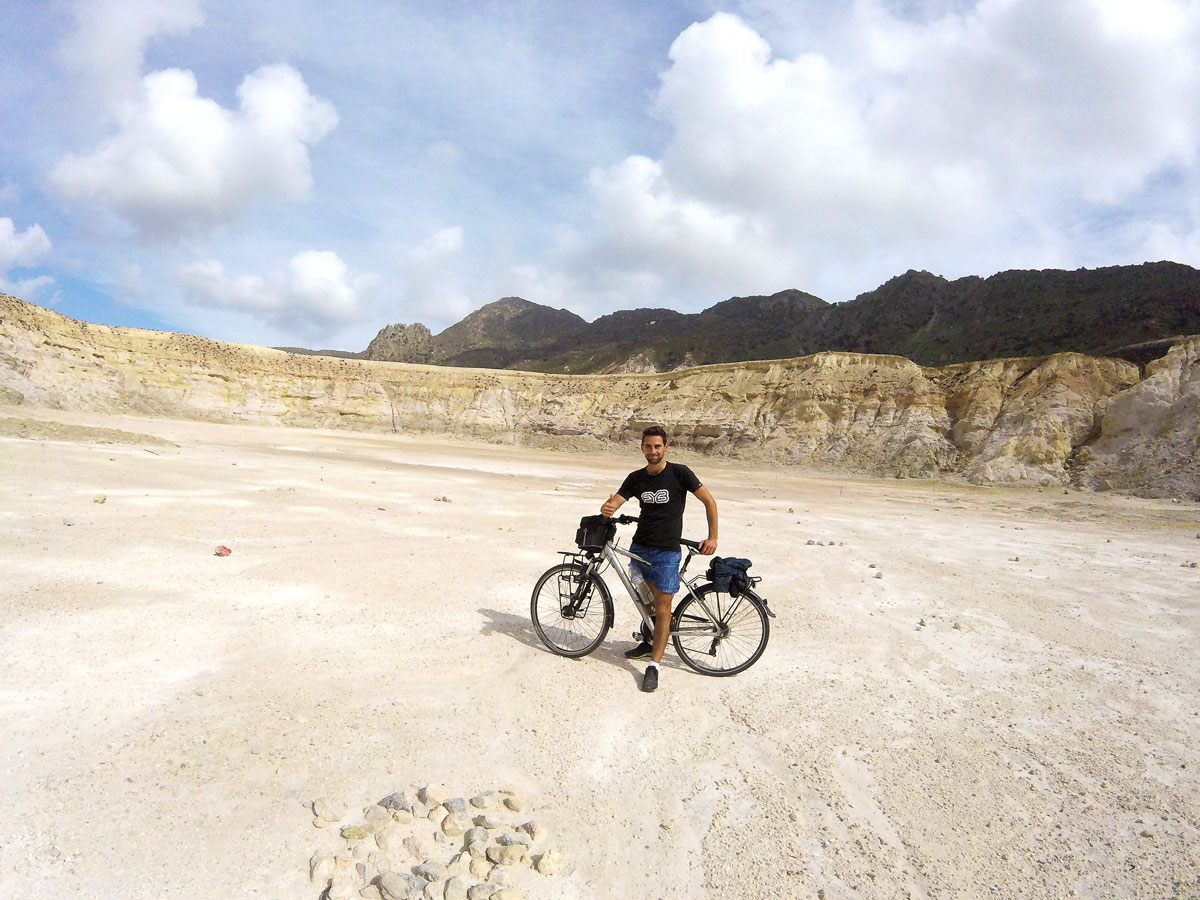 On the road leading to the volcano, we visited the charming village of Emporios (which has only 15 inhabitants according to what we were told).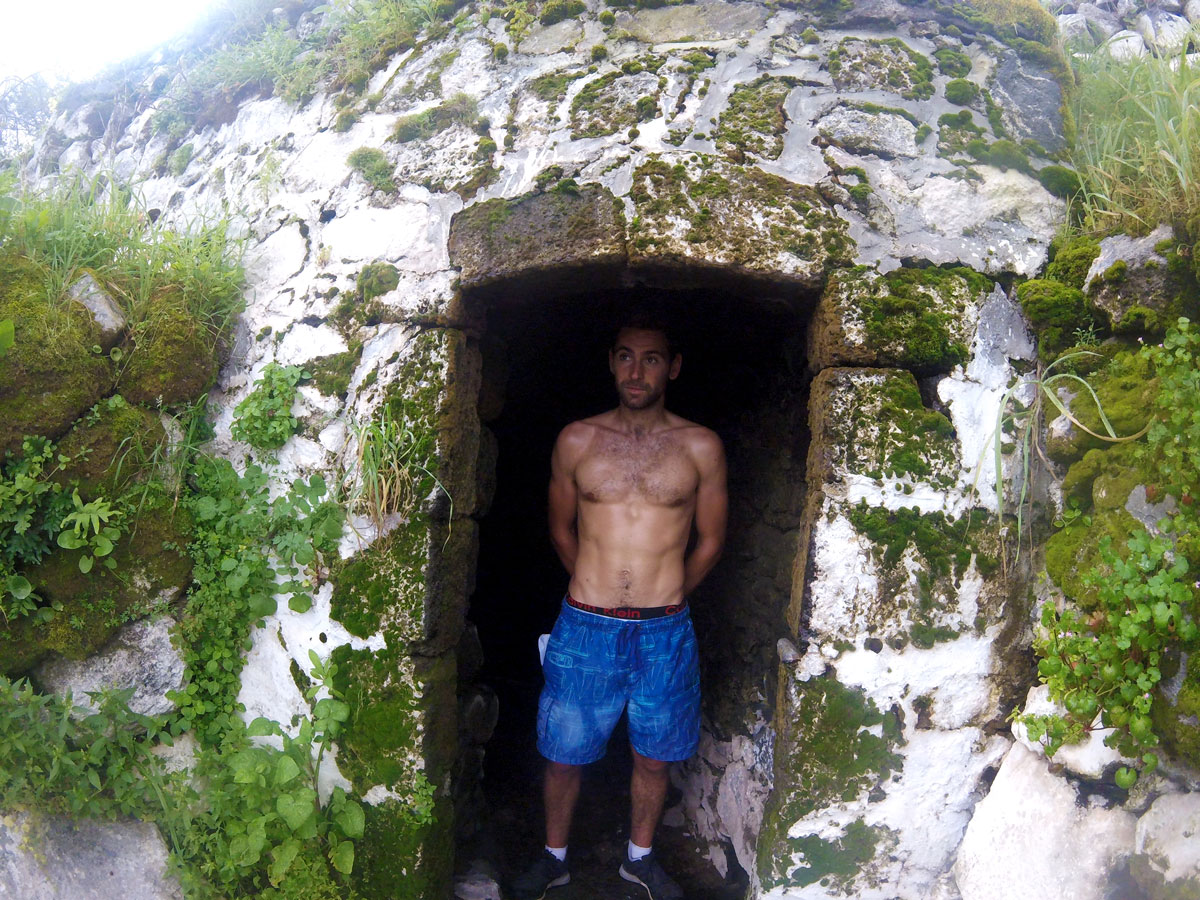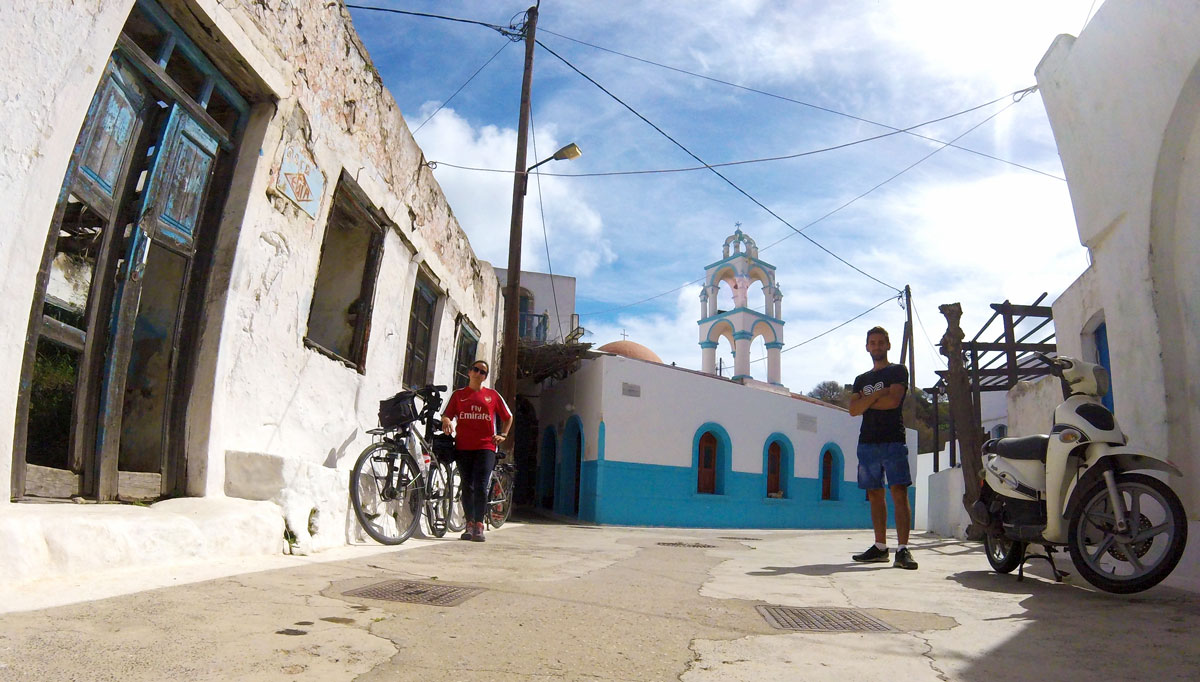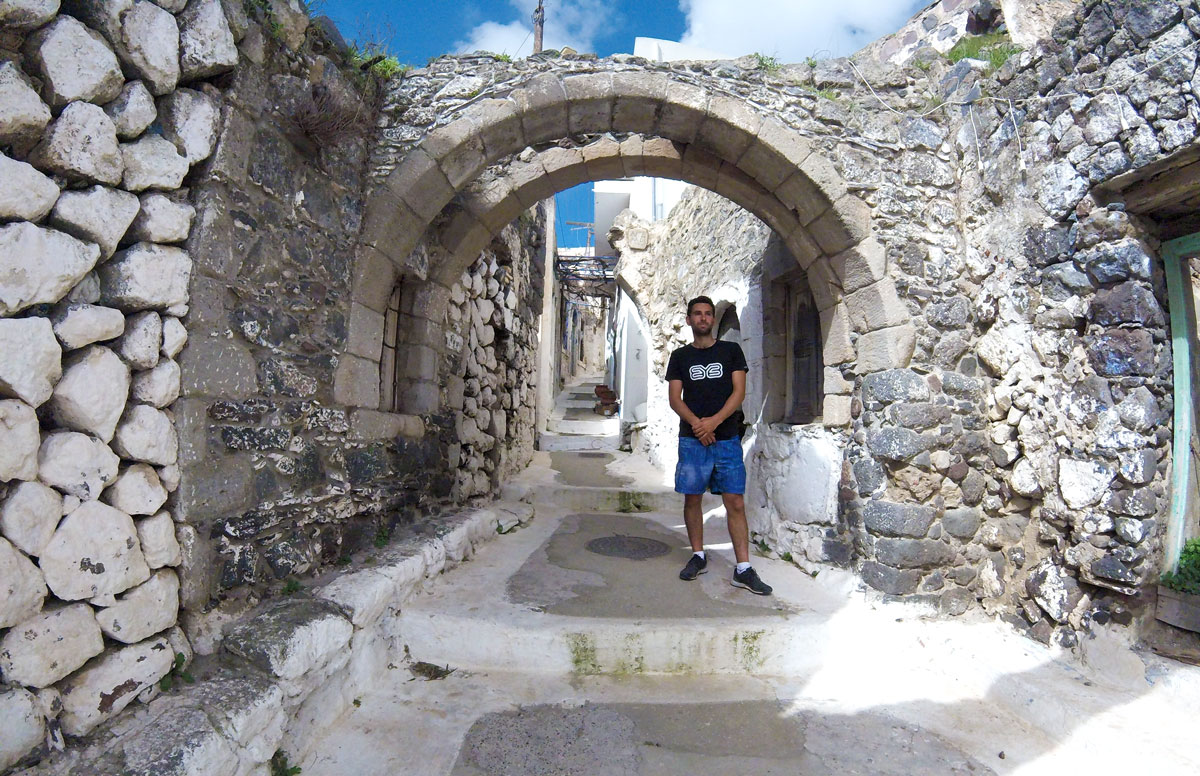 Then we visited Nikia, a pretty little mountain village, from where we could enjoy an impressive panoramic view of the volcano crater.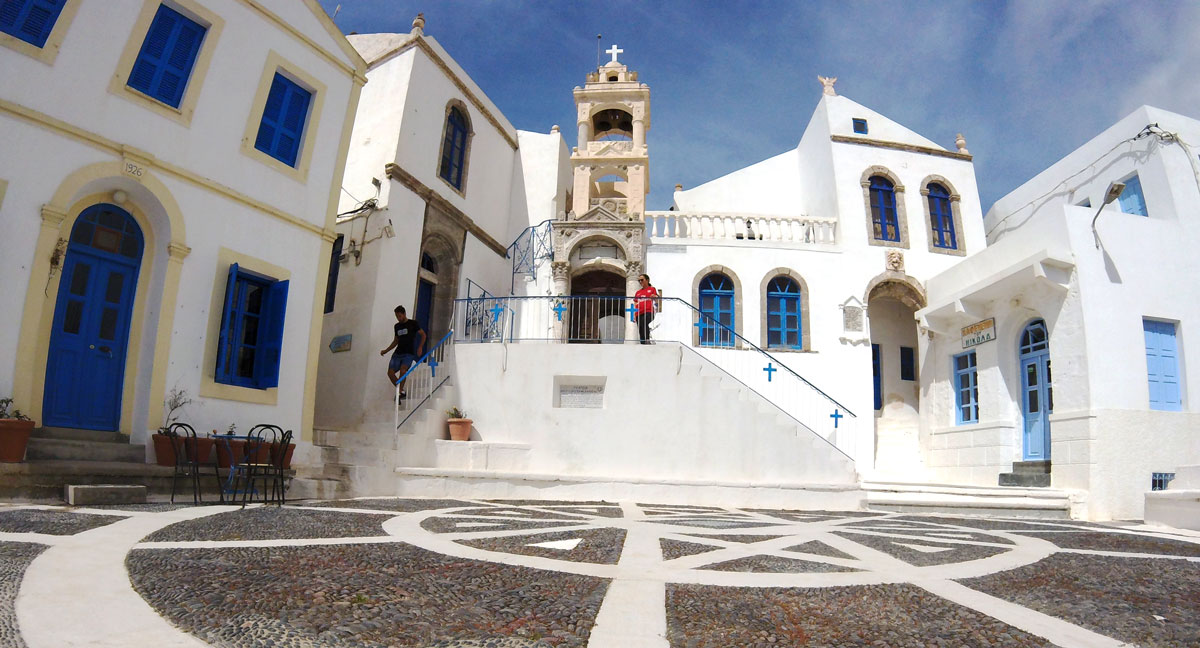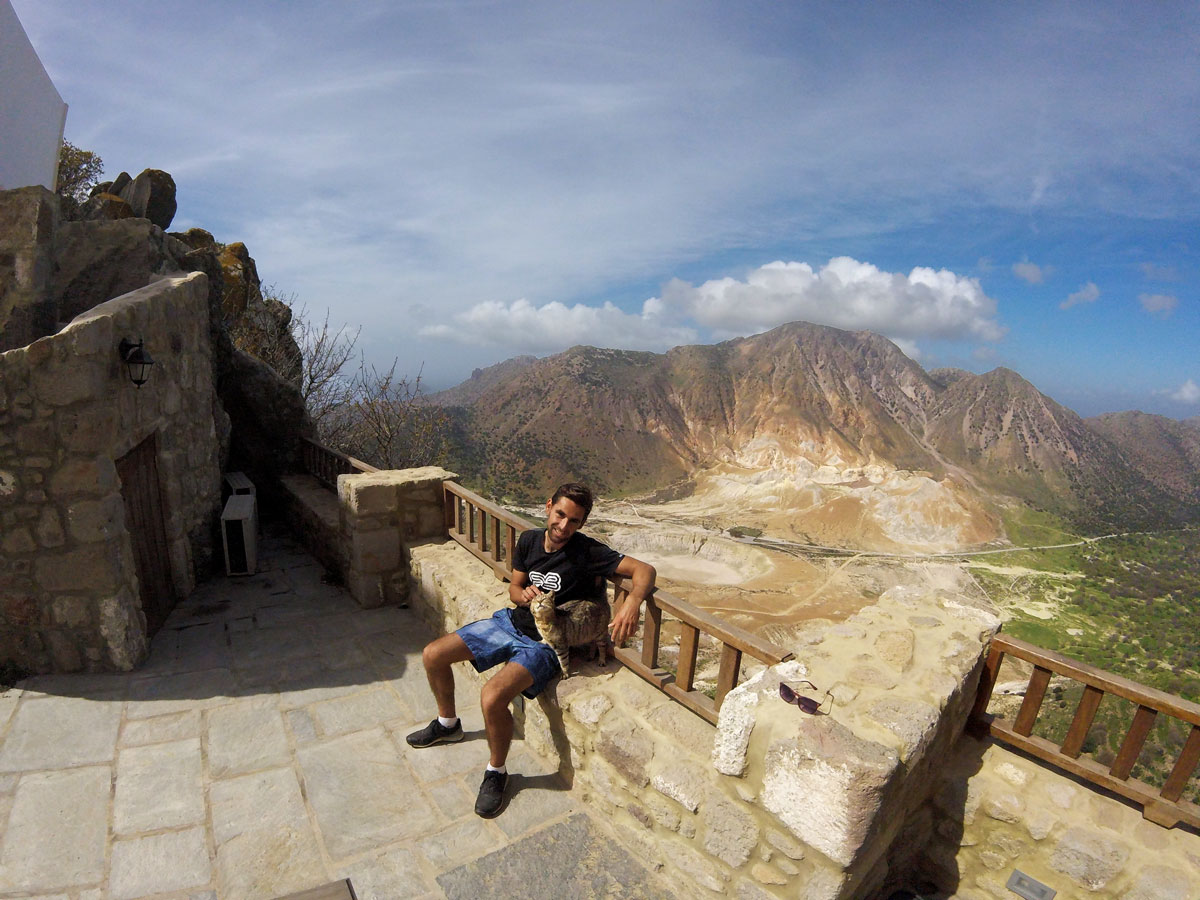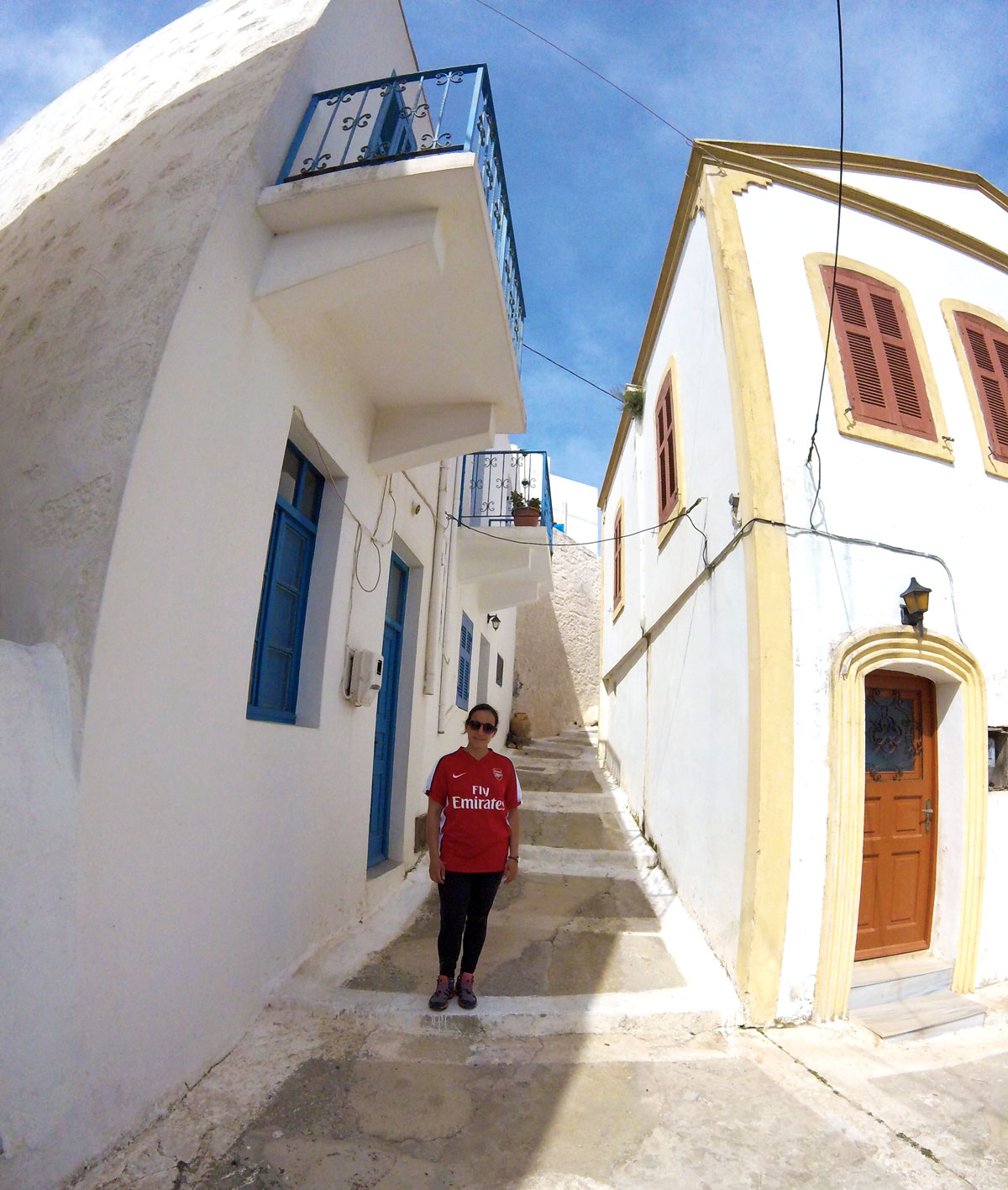 Near Mandraki, the main village of the island where we stayed, we went to see the ruins of the Paleokastro, ancient fortification with black stone walls dating from the 6th century BC.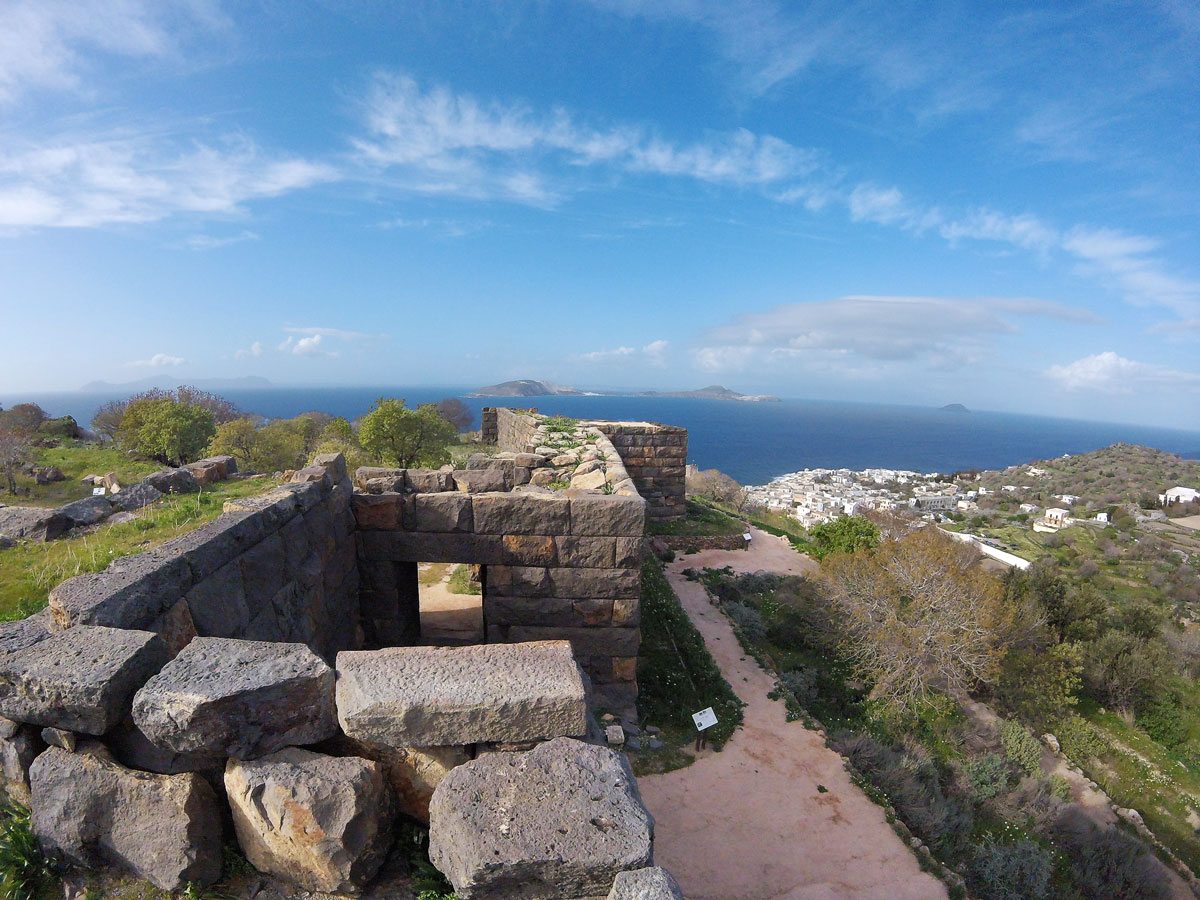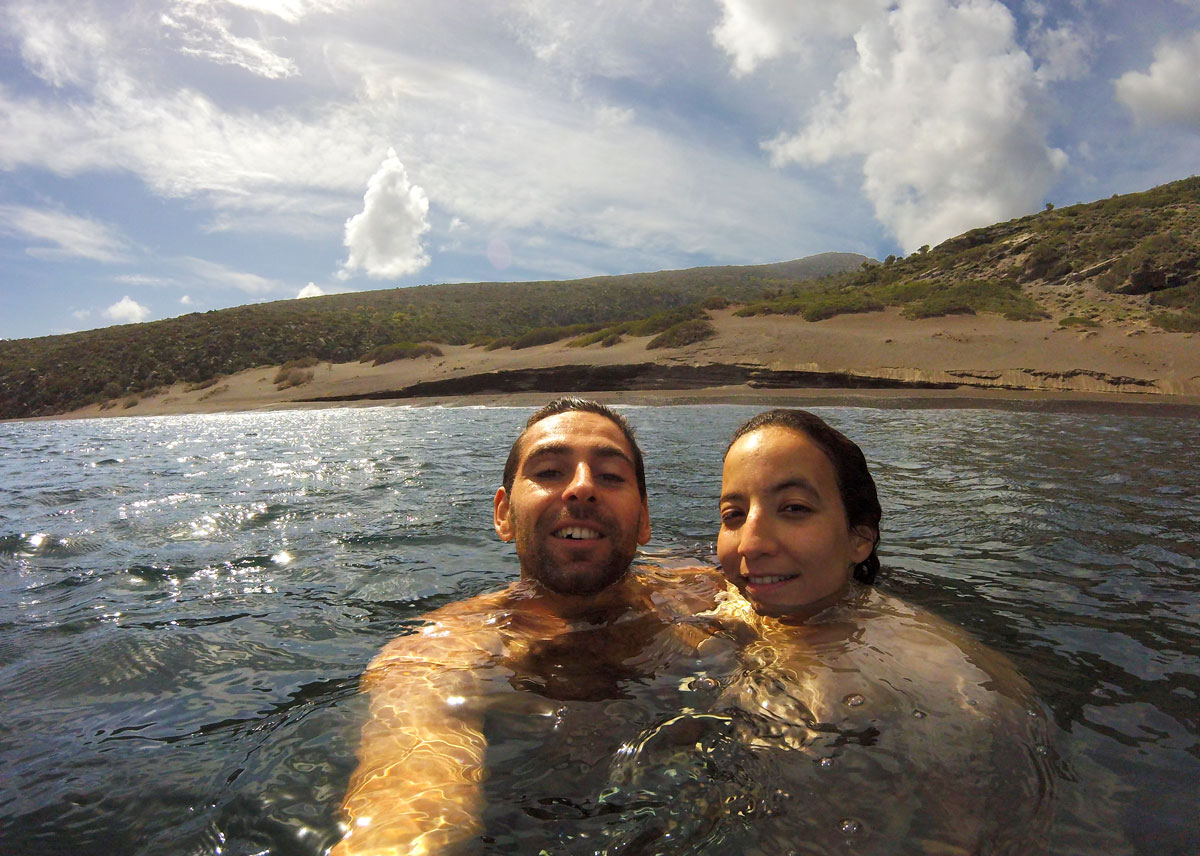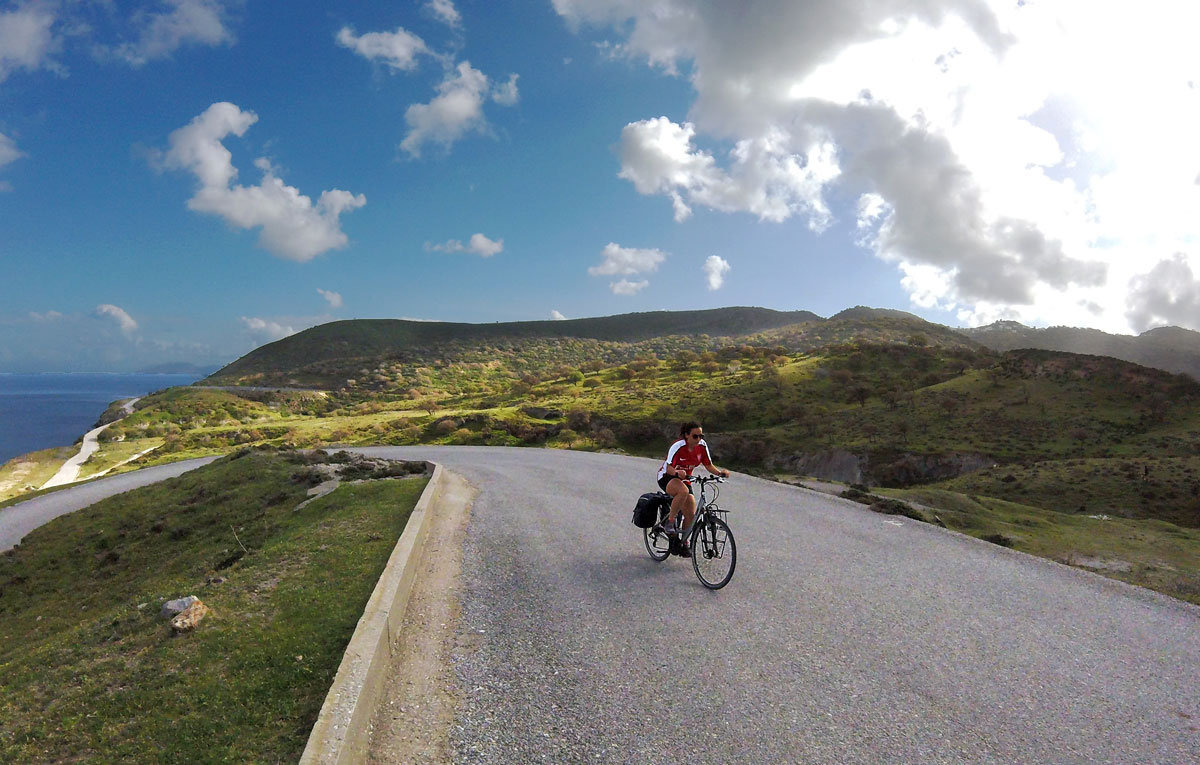 In the village, the atmosphere is calm and relaxing, everyone says hello, the atmosphere is very friendly. Eleni cooked us very good dishes and took us to the theatre class on Wednesday. The next day we were invited for lunch in a "taverna" (traditional Greek restaurant that is found throughout Greece) with Eleni's friends, including Stavros (the theatre teacher) and Stamatis who speaks perfectly French.
After the meal, we went hiking in the hills of the island to see a secret natural sauna. A place in the midst of nature, in the middle of the hills and impossible to find if you are not from the island. A stone room in old ruins of an old house where inside it is very hot. Indeed steam emanates from a hole at the bottom of the room. So we enjoyed a sauna session 100% natural !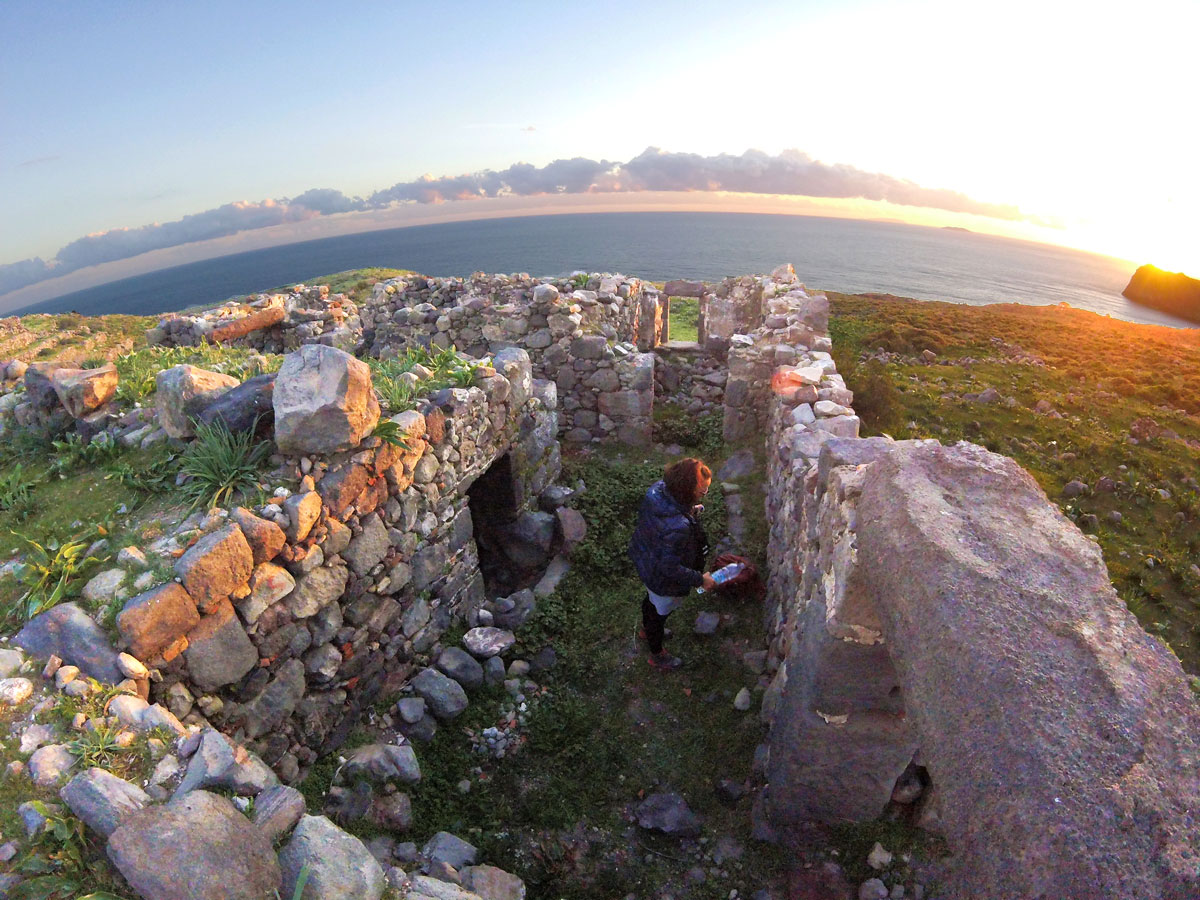 The kindness, generosity, good humour and enthusiasm of Eleni and her friends made our stay on the island one of our best experiences in Greece. Unforgettable moments where we played darts in the small cafe of Pali village, enjoyed an ice-cream in the evening while walking along the sea, had lunch at the taverna of typical Greek dishes, participated in a theatre class and well laughed around a cup of tea or "hot raki with honey" (a local drink).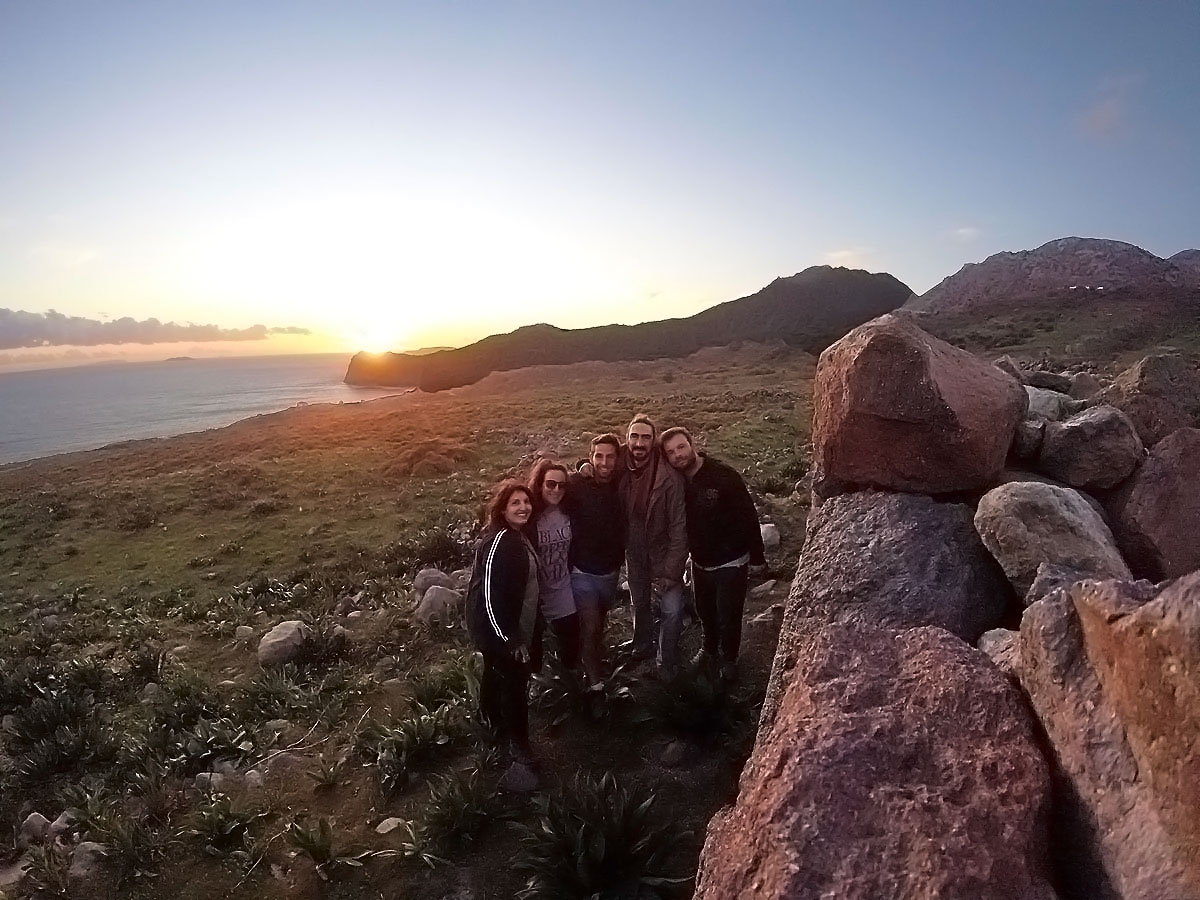 After 3 days spent on the island, we had to say goodbye to our friends and we took the boat to Kos island which is only one hour crossing.