After 3 months of a mild and sunny winter, it is finally time to say goodbye to Crete and take the road back to cycling. Manolis, who was hosting us as "workaway" workers, left for two weeks in Germany to participate to an organic exhibition and left us alone to take care of his animals. Not quite alone, because his mother was coming every morning to take care of the farm and prepare us lunch. When he came back, we decided to live the farm and we returned for few days to Irini's who had already hosted us three weeks earlier and with whom we had shared a very good weekend in the city of Agios Nikolaos.
Discover the video of our adventure in Crete:
Check out some bonus pictures of our stay in Crete, in this photo gallery:
Thursday, March 1st sounds the beginning of this second part of our bike adventure, on the road again discovering new lands!
The goal of the day from Agios Nikolaos was to reach the small town of Sitia in the east part of the island, 70 km away. We started with a long ascent, we were only climbing up to about 400m altitude.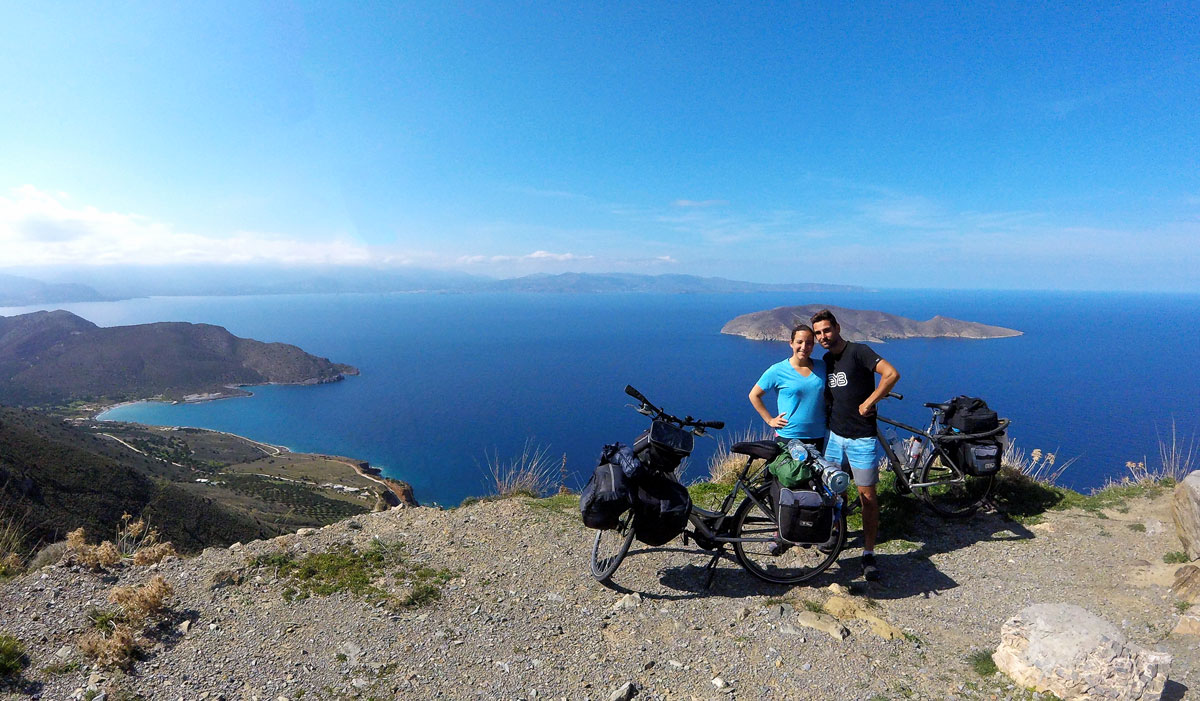 The road was still quite mountainous and difficult all the rest of the day but we managed to reach Sitia around 5.30 pm, just in time to put the tent before the night, a little farther from the city centre on the beach.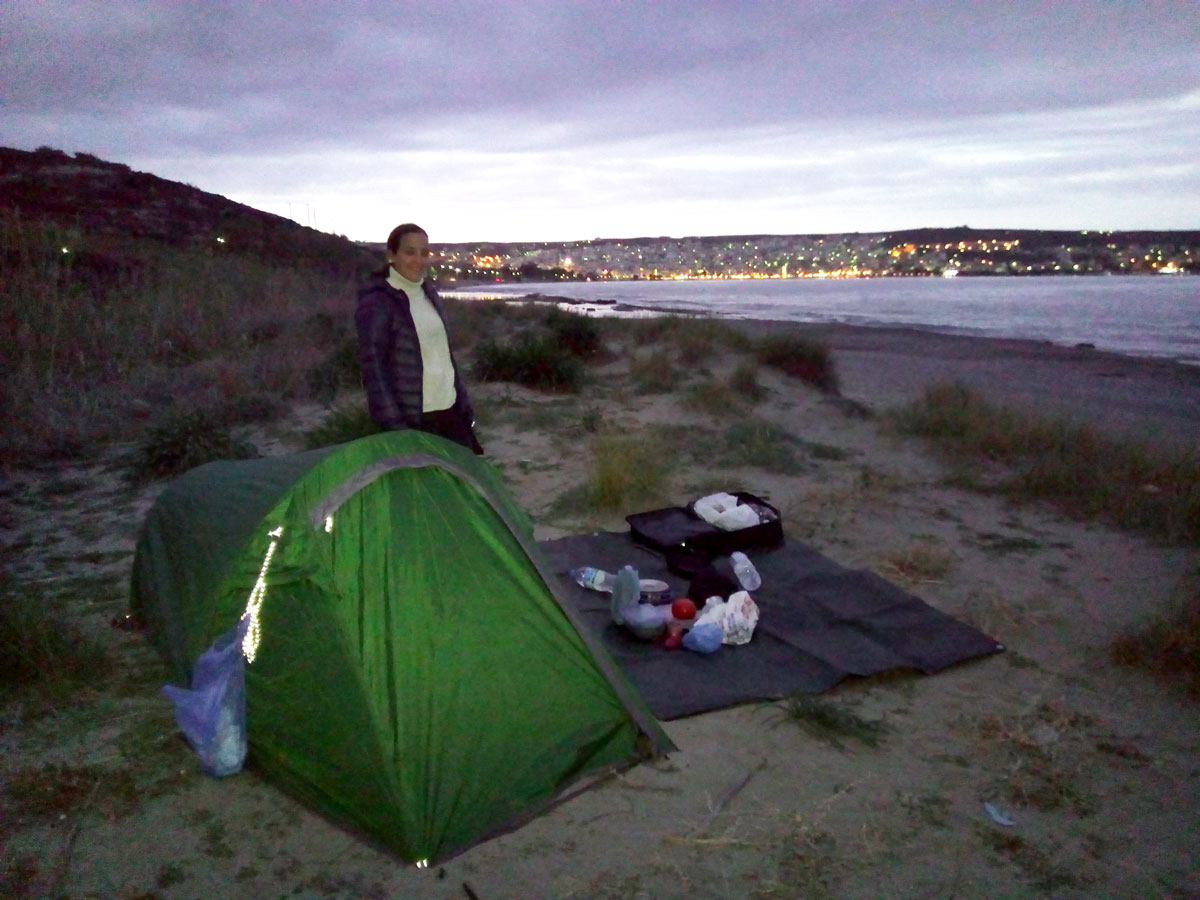 The next day we put course on the eastern end, the end of the island, at 28km, to reach the famous beach of Vai, the most beautiful of Crete! A beautiful beach of fine sand, almost deserted at this time of year, surrounded by thousands of palm trees. The water was still cold but it was very sunny so we did not resist to have a little swim!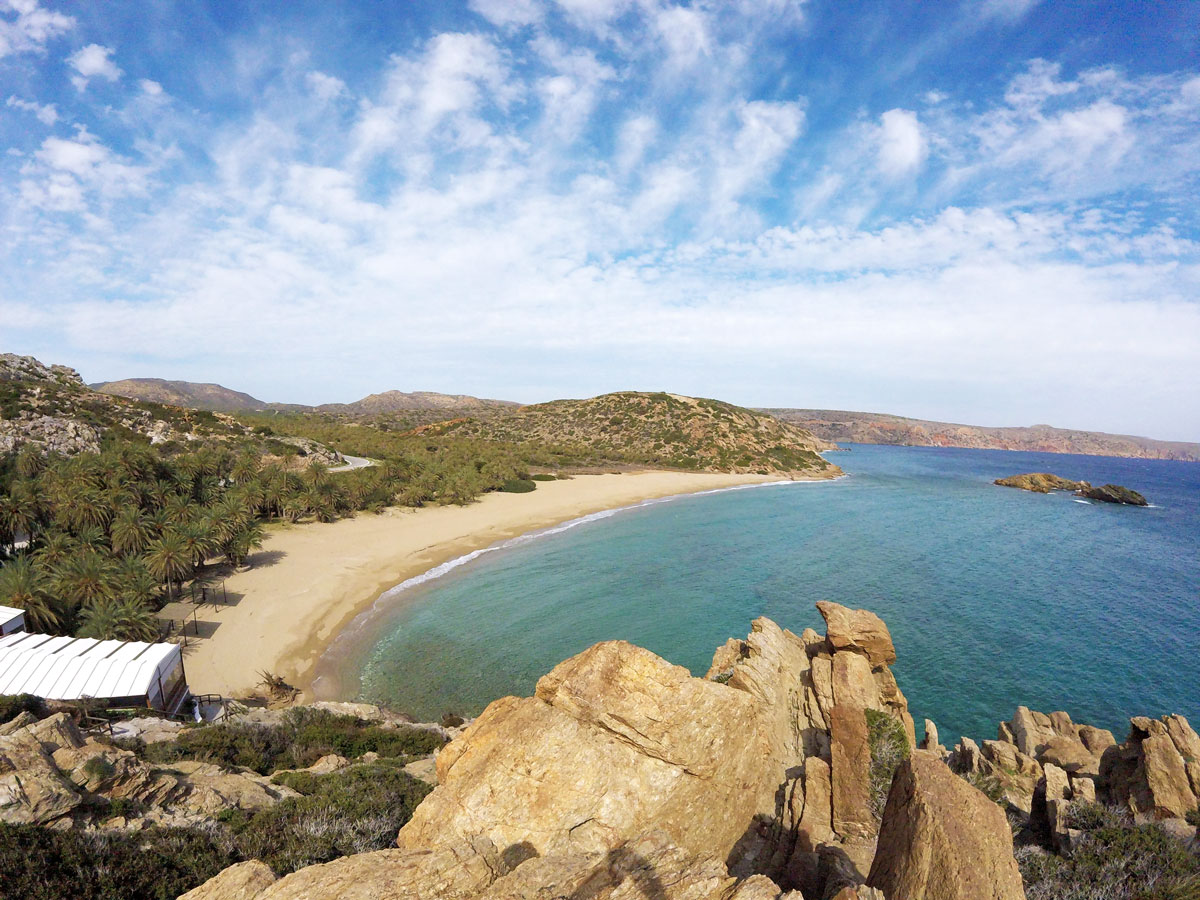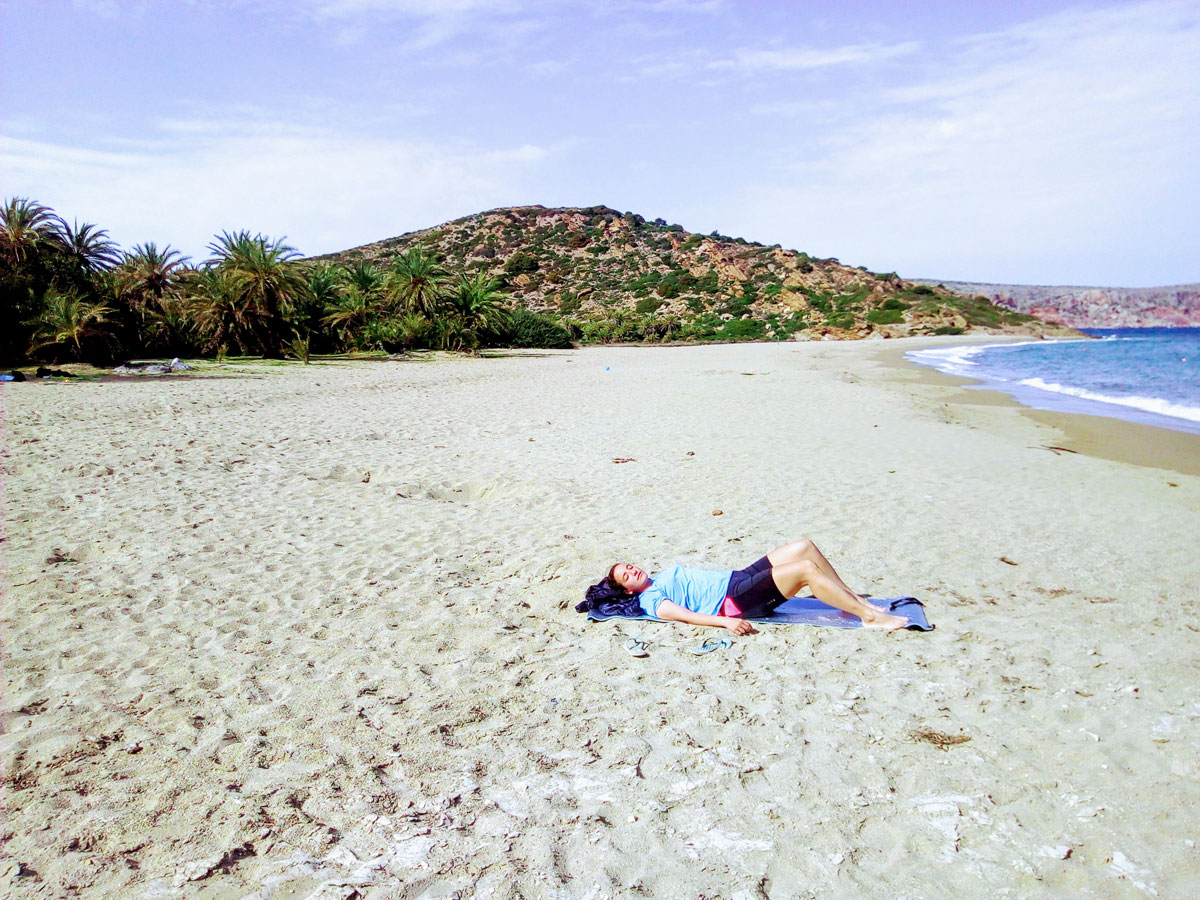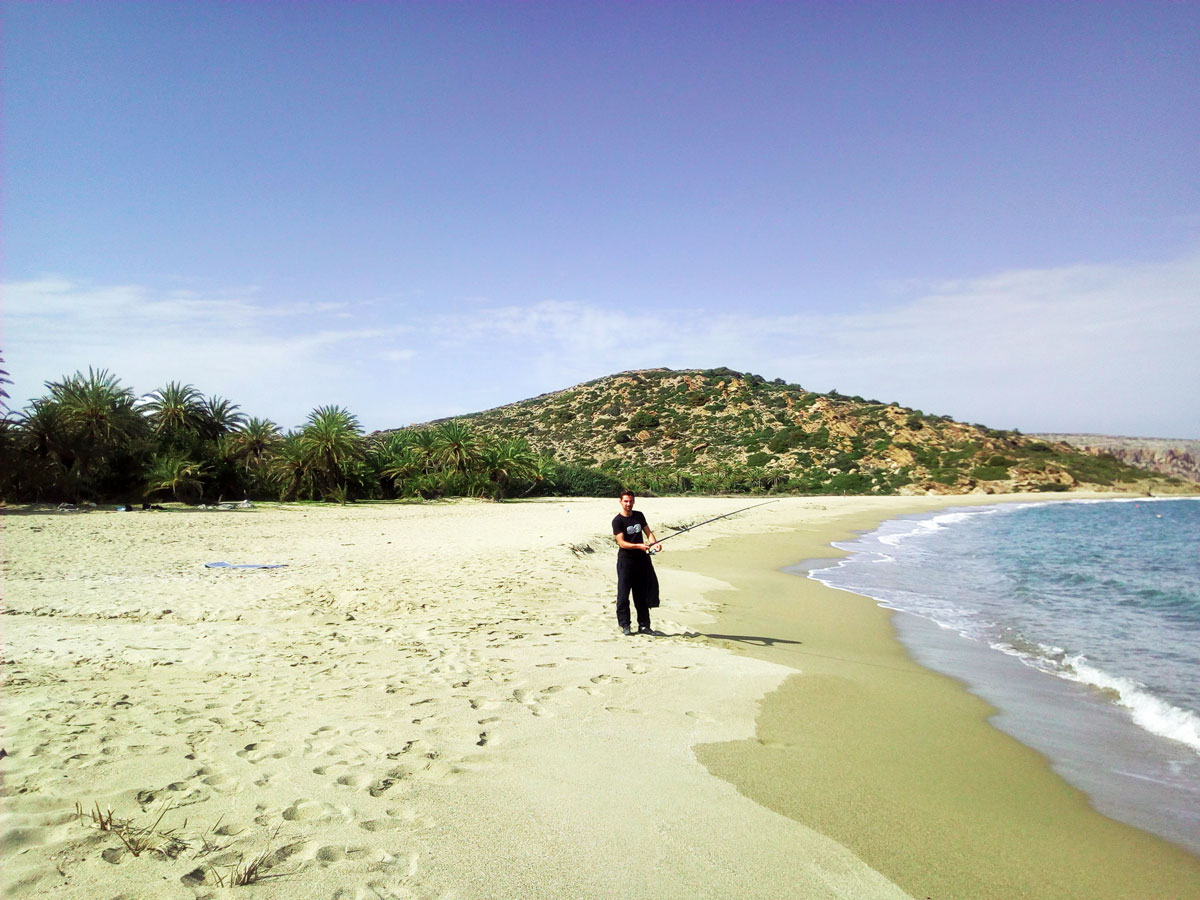 We returned to Sitia at the end of the day, in order to be sure the next day not to miss the ferry for Rhodes island, as the ferry from Sitia to Rhodes is only once a week on Saturdays ! On our way to the boat dock, we met Nigel, an Australian traveler cycling all over the world for 7 years. We talked a little with him about his cycling experience, then we embarked at 2pm on the boat for 12hours of crossing. We arrived at 1:30 in the morning in Rhodes, we managed to find on the height of the city an expanse of grass where we put the tent. We could finally sleep, it was 3:00am.
The next day we enjoyed a well-deserved day of rest at Kate's, whom we had contacted via Couchsurfing. This 50-year-old Greek woman, native from the island, welcomed us very warmly in her big house.