Kos Island is an island built for mass tourism, known for its many bars and clubs, popular with northern Europeans who colonize the island during summer. It is from there that boats leave for Turkey, whose departures are only on Saturdays and Sundays. So we went to Kos on Friday, March 16, 2018.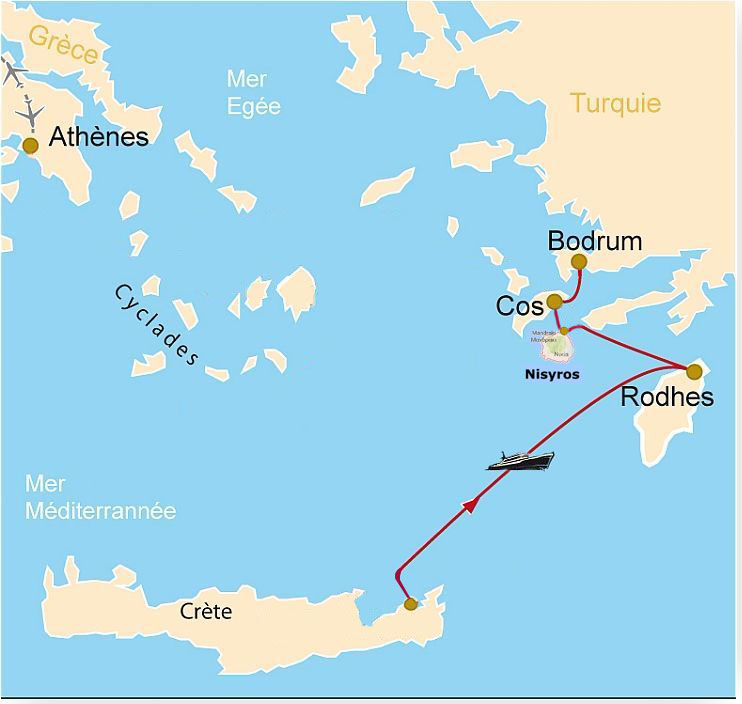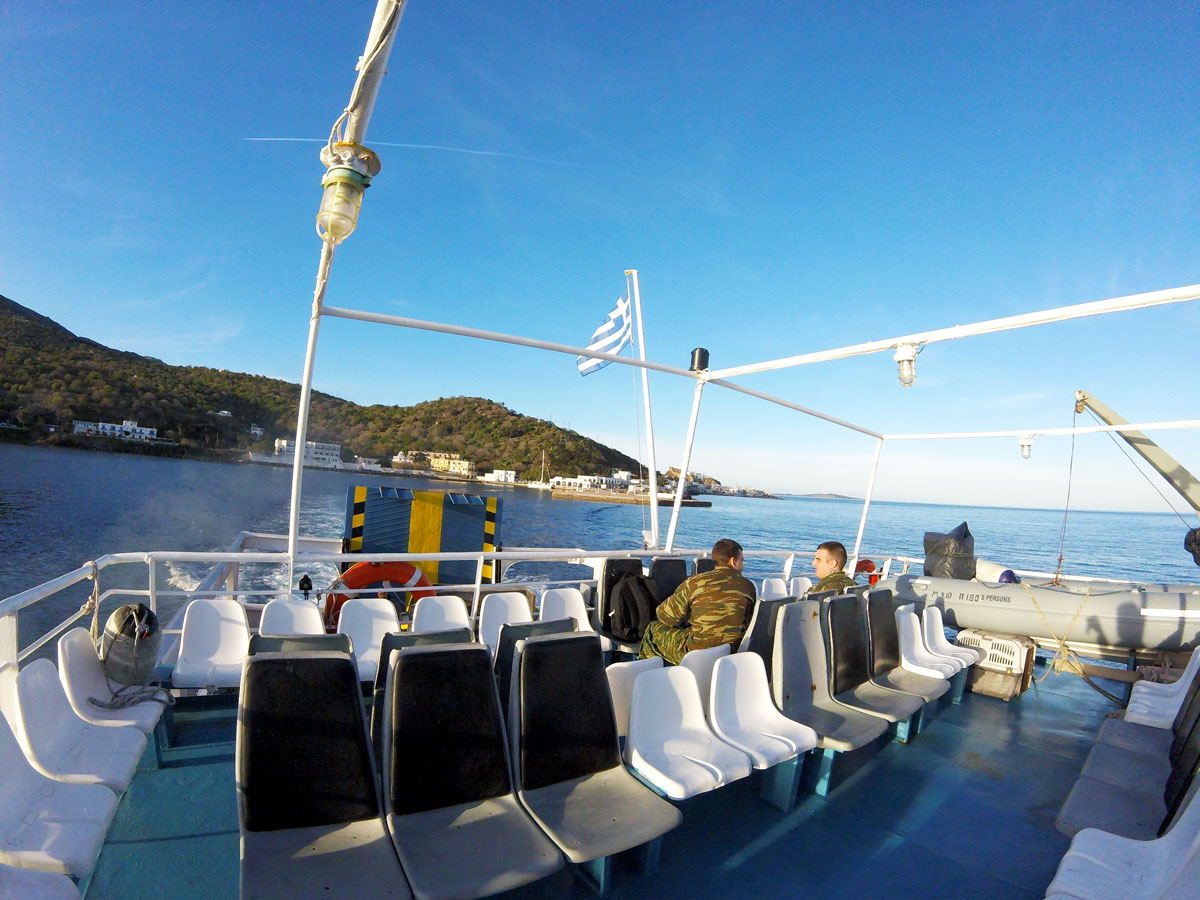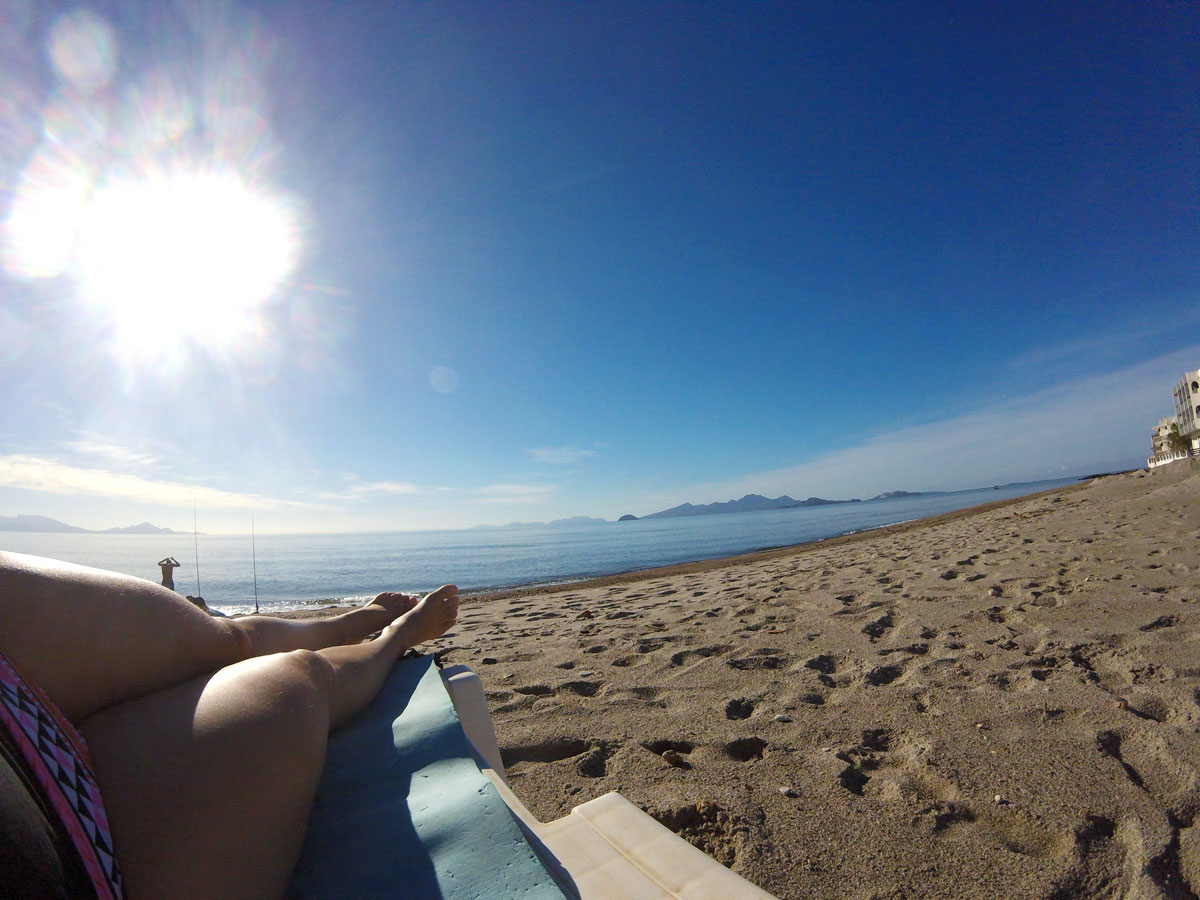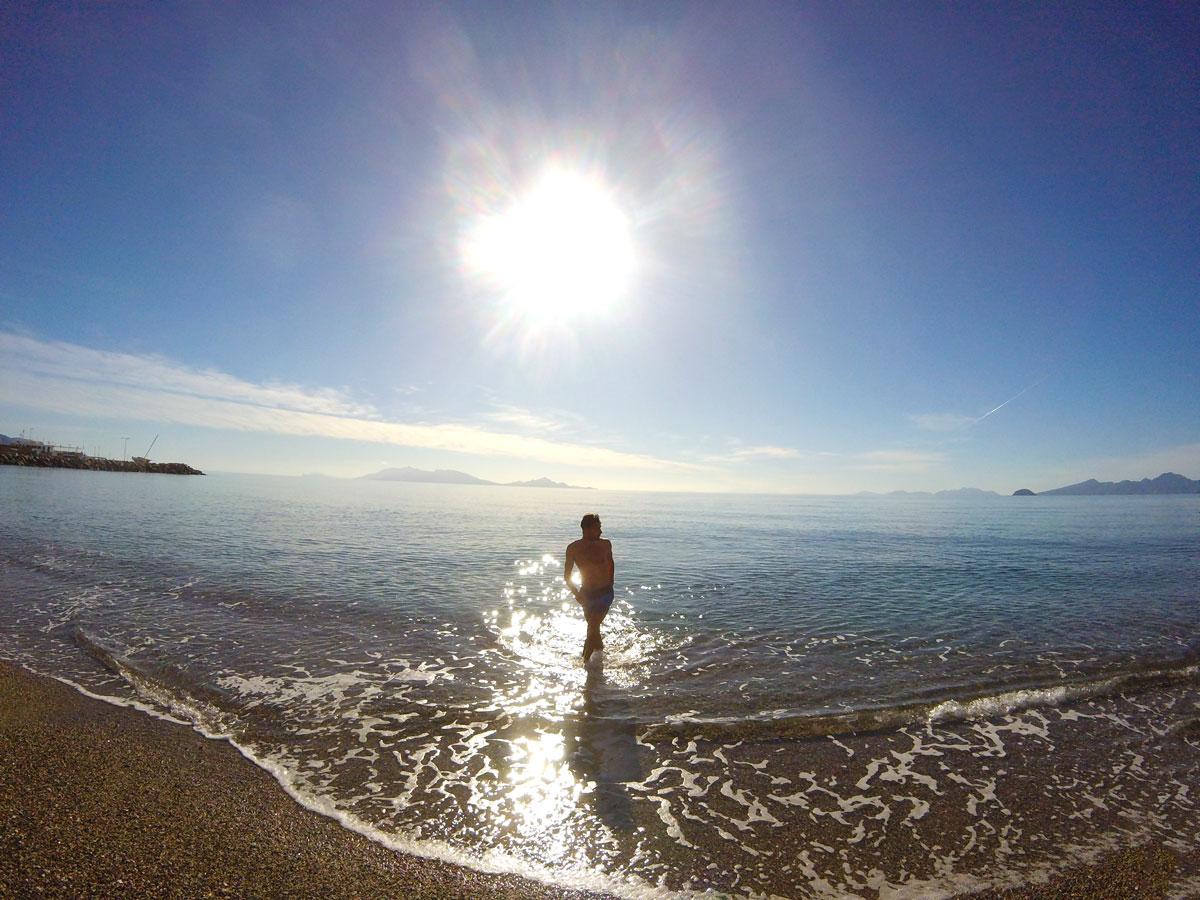 We found little charm on this island whose modern villages have many resorts, often deserted in this season. We went directly to the city of Kos, the main city of the island. The island is quite flat, there are bike paths in town and quite a lot of people are moving by bicycle.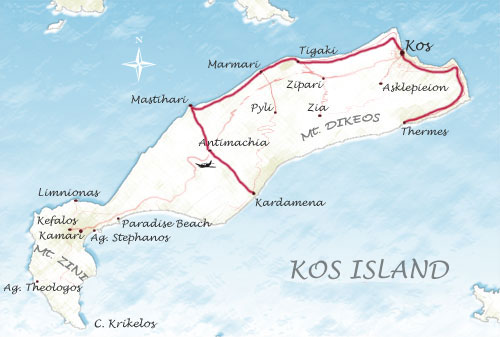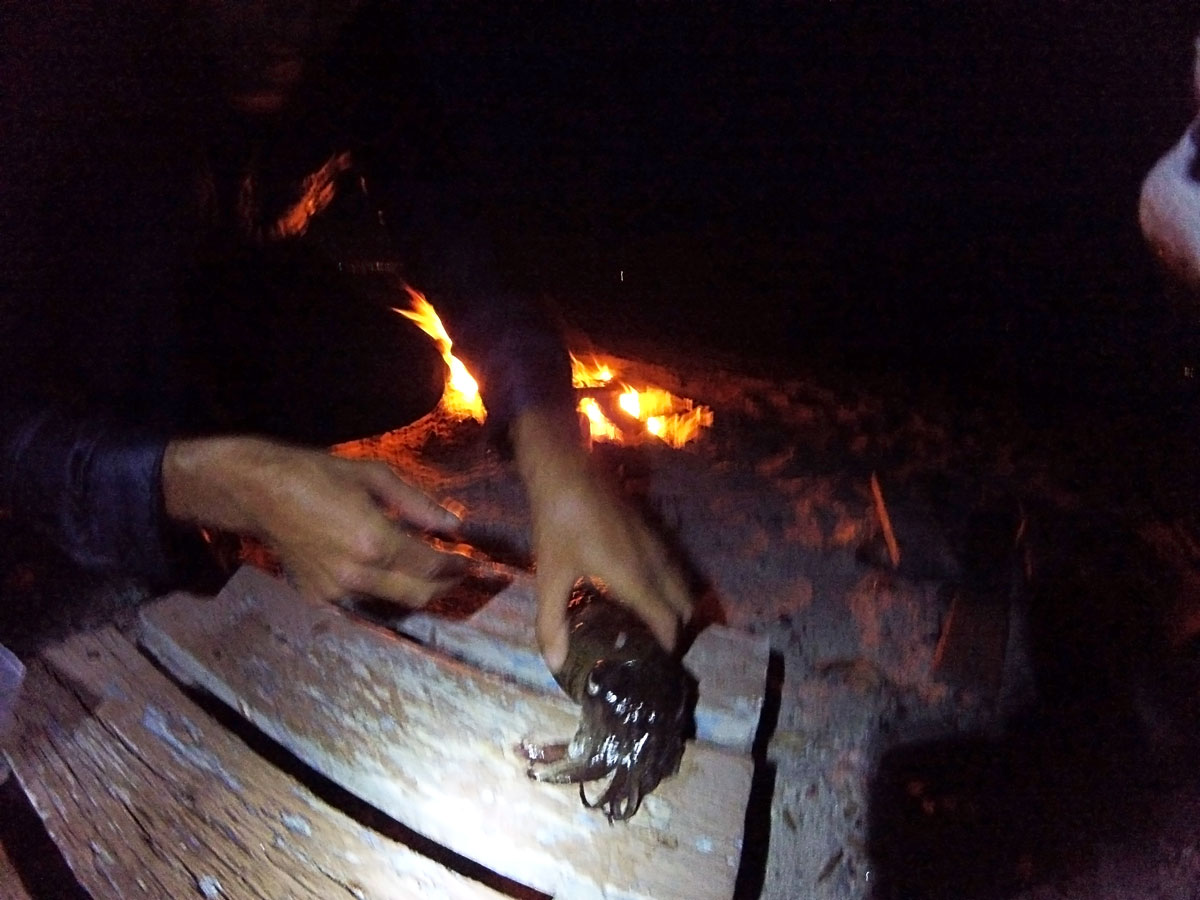 The Therma beach is however amazing and definitely worth it. At the seaside, the water comes out of the earth at more than 40 degree celsius and then mixes with the sea water. So you can dip in very hot water and enjoy the therapeutic benefits of these natural baths.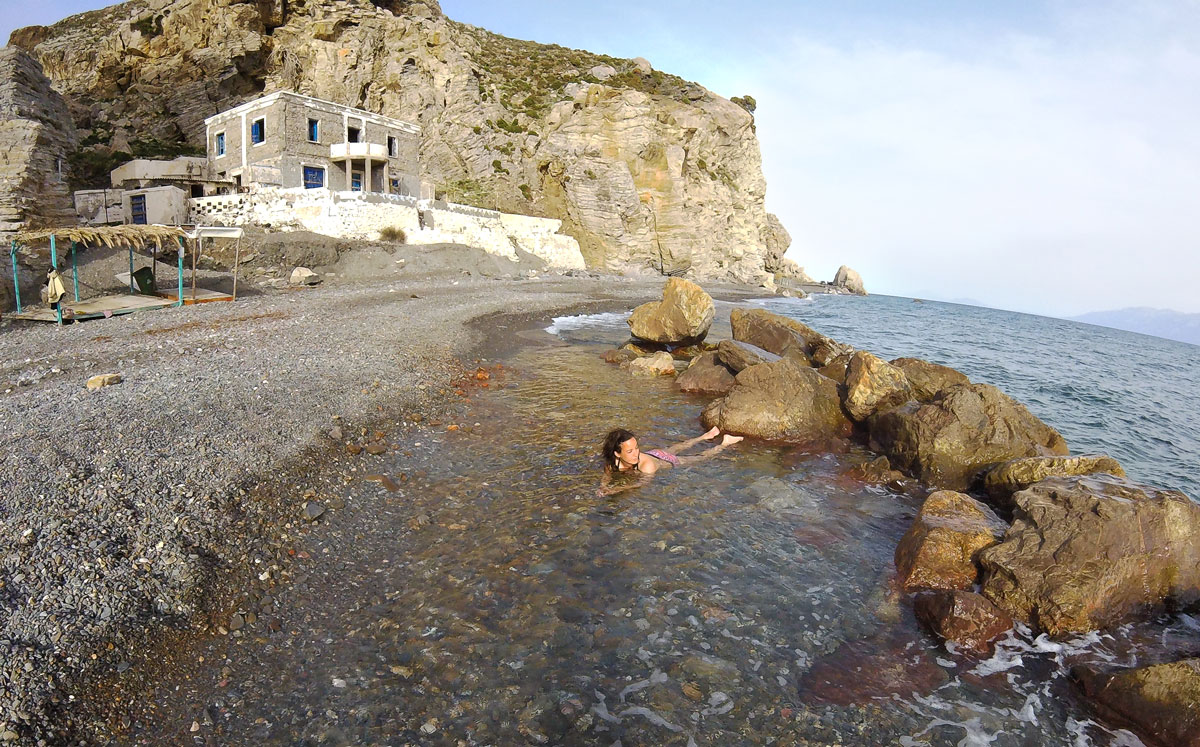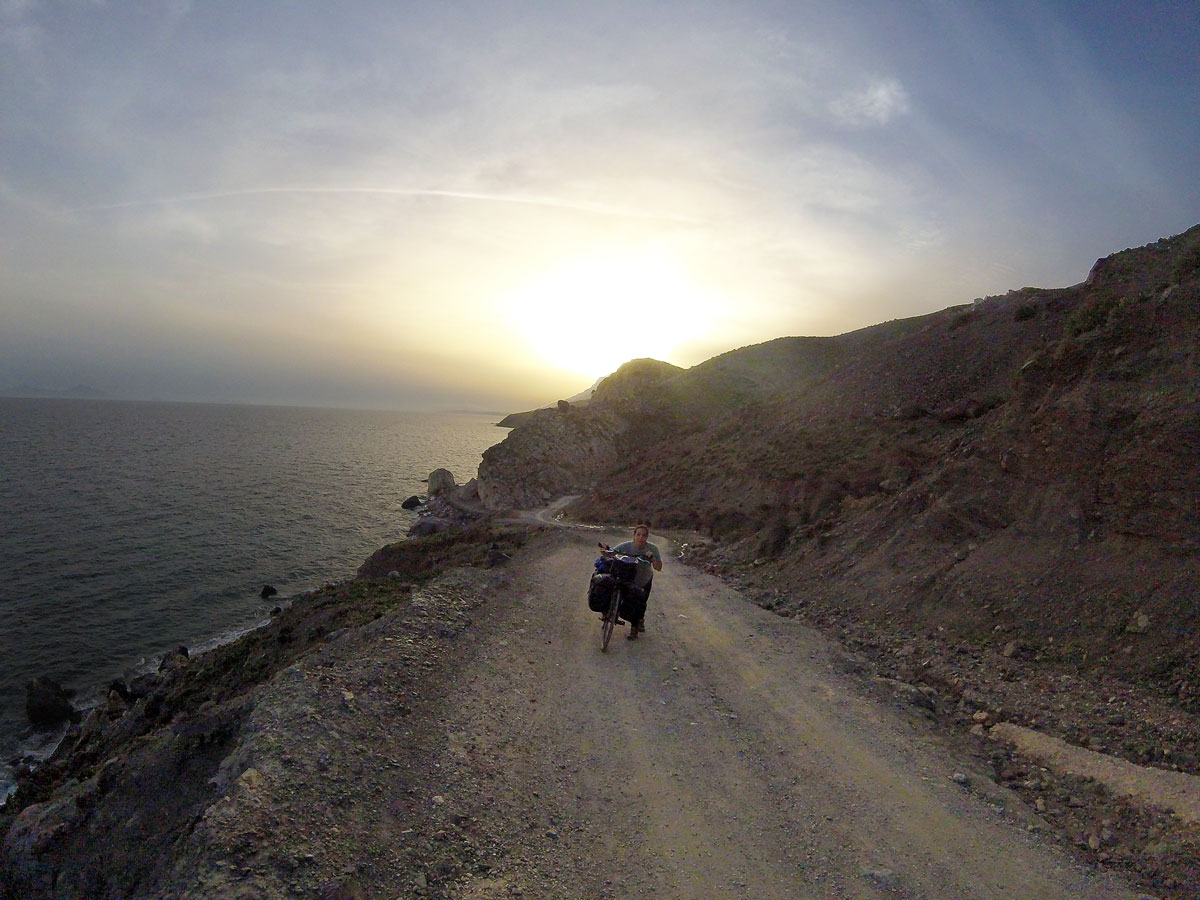 After the beach, we laid our camp on another beach nearby, when a few hours later, around 8pm, the police came to dislodge us because we were on a military zone. We had to pack it up. Back near the town of Kos, a strong wind rose, we put the tent behind a hut.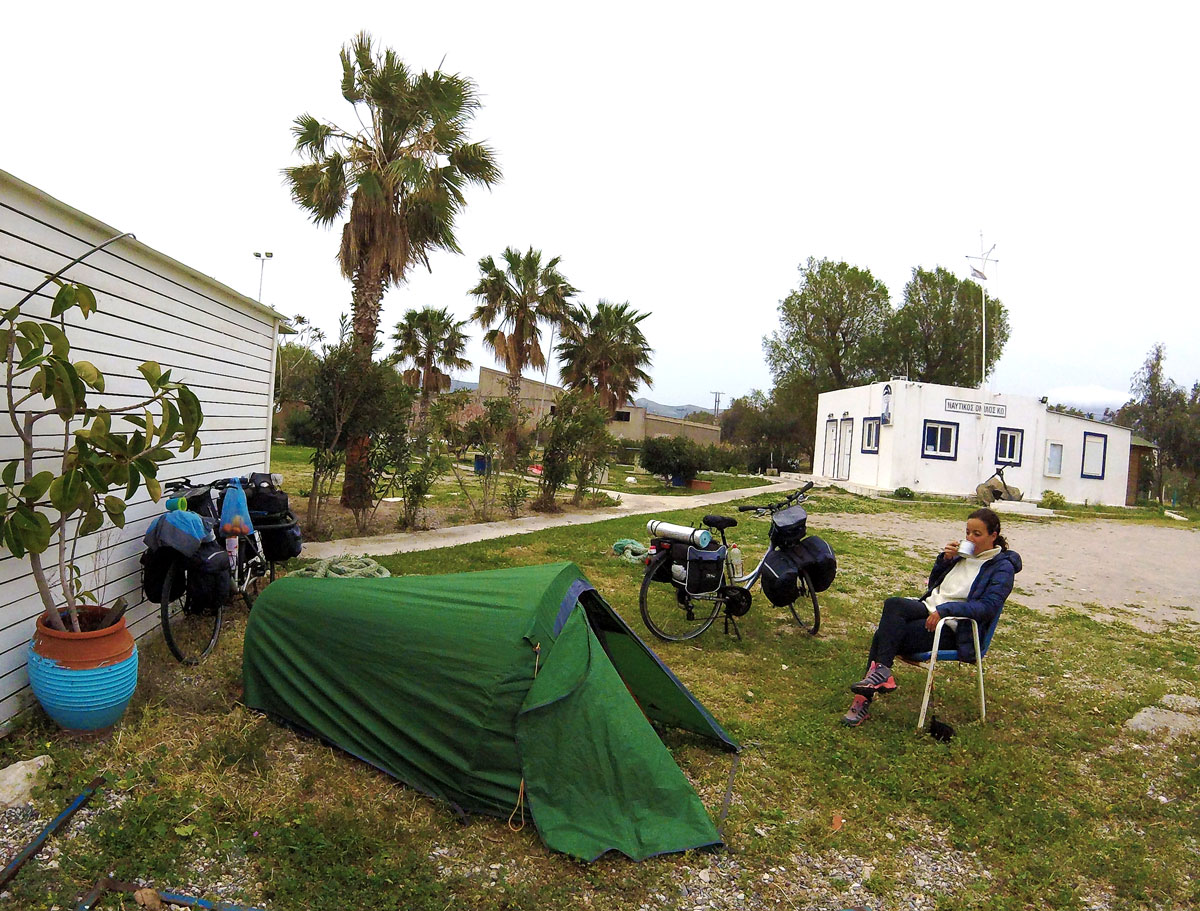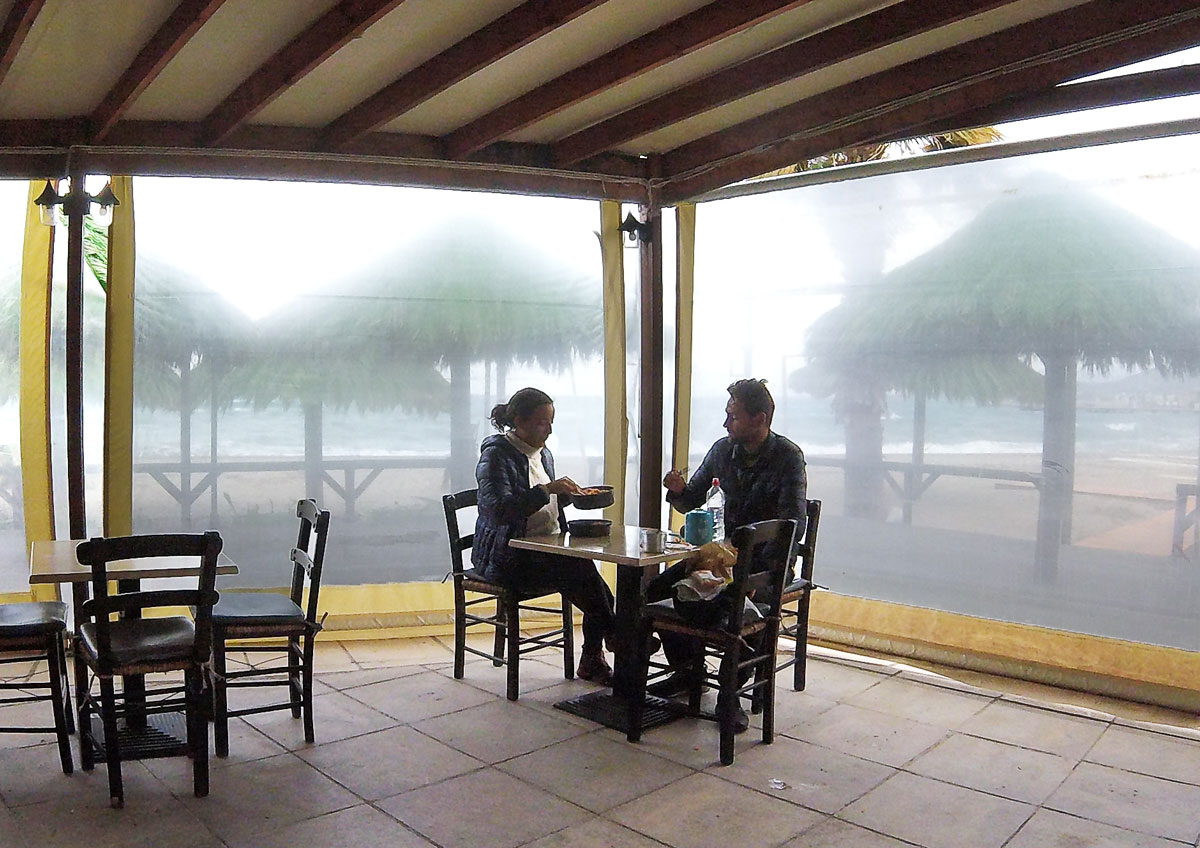 Sunday, March 18, we took the boat to Turkey, towards Bodrum city. We met Rémy, from France and Alex, from Canada, who are cycling from France to Mongolia.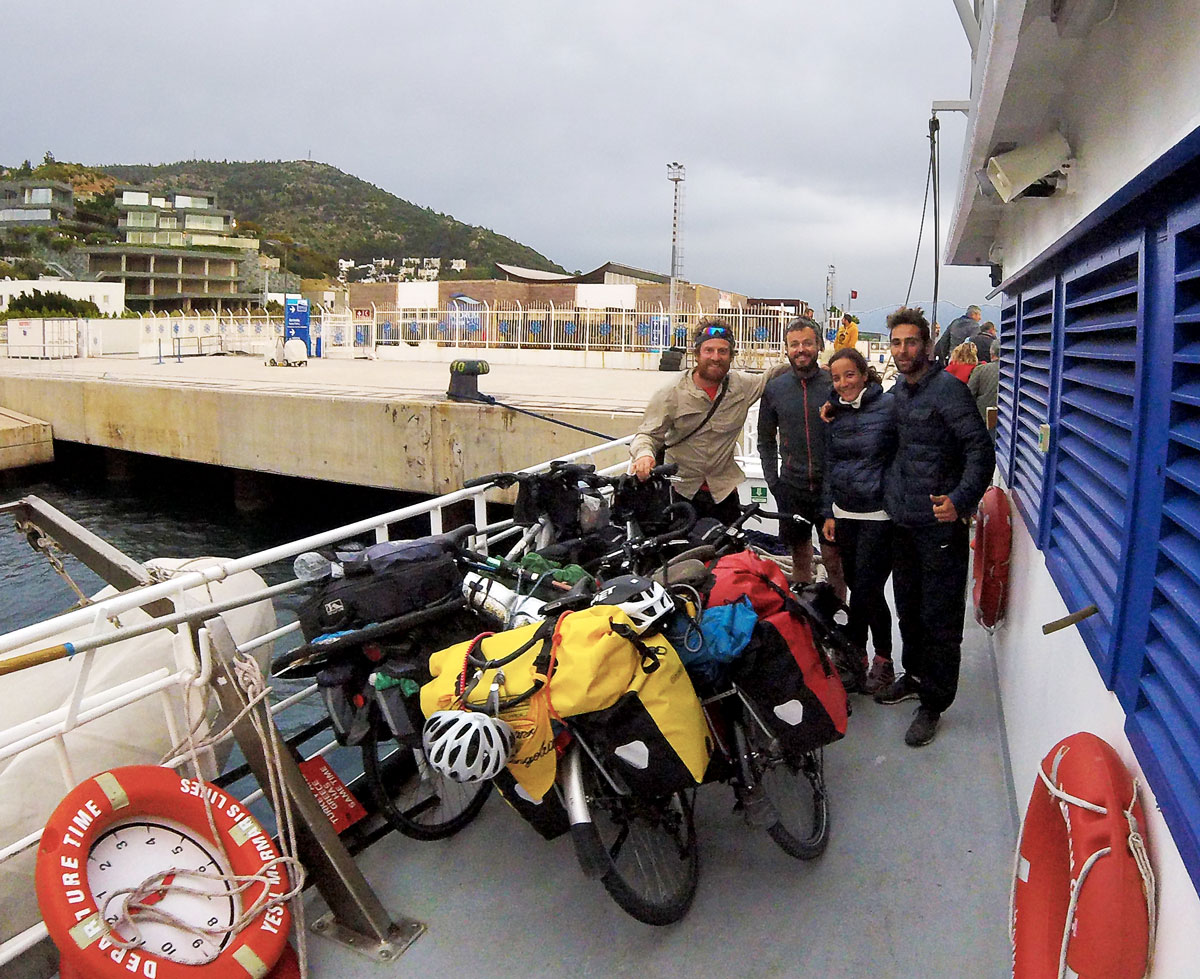 We have a small pinch at the heart when leaving Greece where we stayed more than 4 months. An extraordinary country, a rich culture, breathtaking landscapes, caring and engaging people. A page turns, we leave Europe behind us and put our foot on the Turkish soil, a new adventure awaits us, in a very different continent!