Kaliméra!
We are east of Crete, near the village of Ierapetra. Since one month, we are still in "Workaway" mode, a website that we already told you about. Some also call it "woofing" and it consists of working a few hours a day at someone's place in exchange for accommodation and meals. An exchange of good process for travelers like us who planned to spend the winter warm and at lower cost.
So we stayed a month working at Paul's, our English friend with his humour "so British", in his property which he named "Eco-Retreat". We took care of the olive groves, the garden and the house.
We had the pleasure of having Annie and Jean-Marc, a french couple who joined us for two weeks and with whom we shared every evening tasty meals and good times.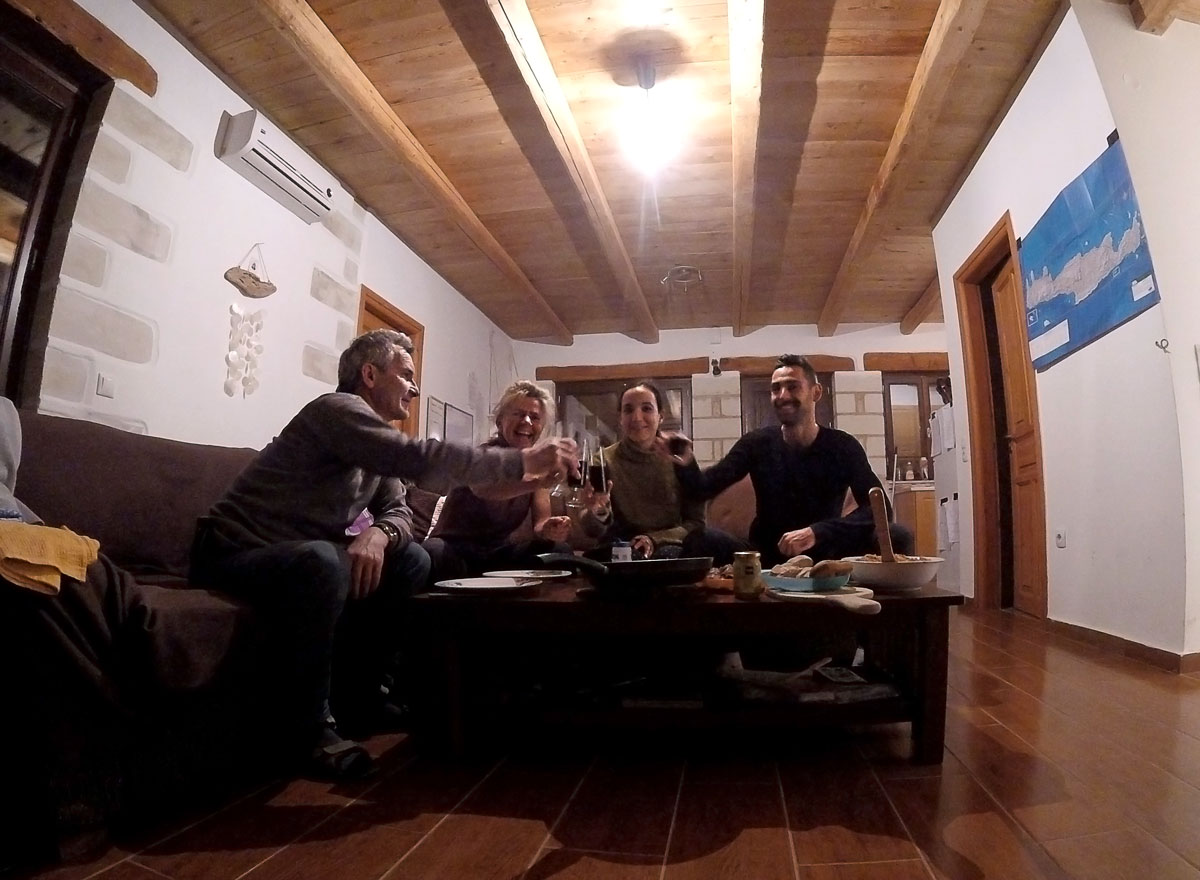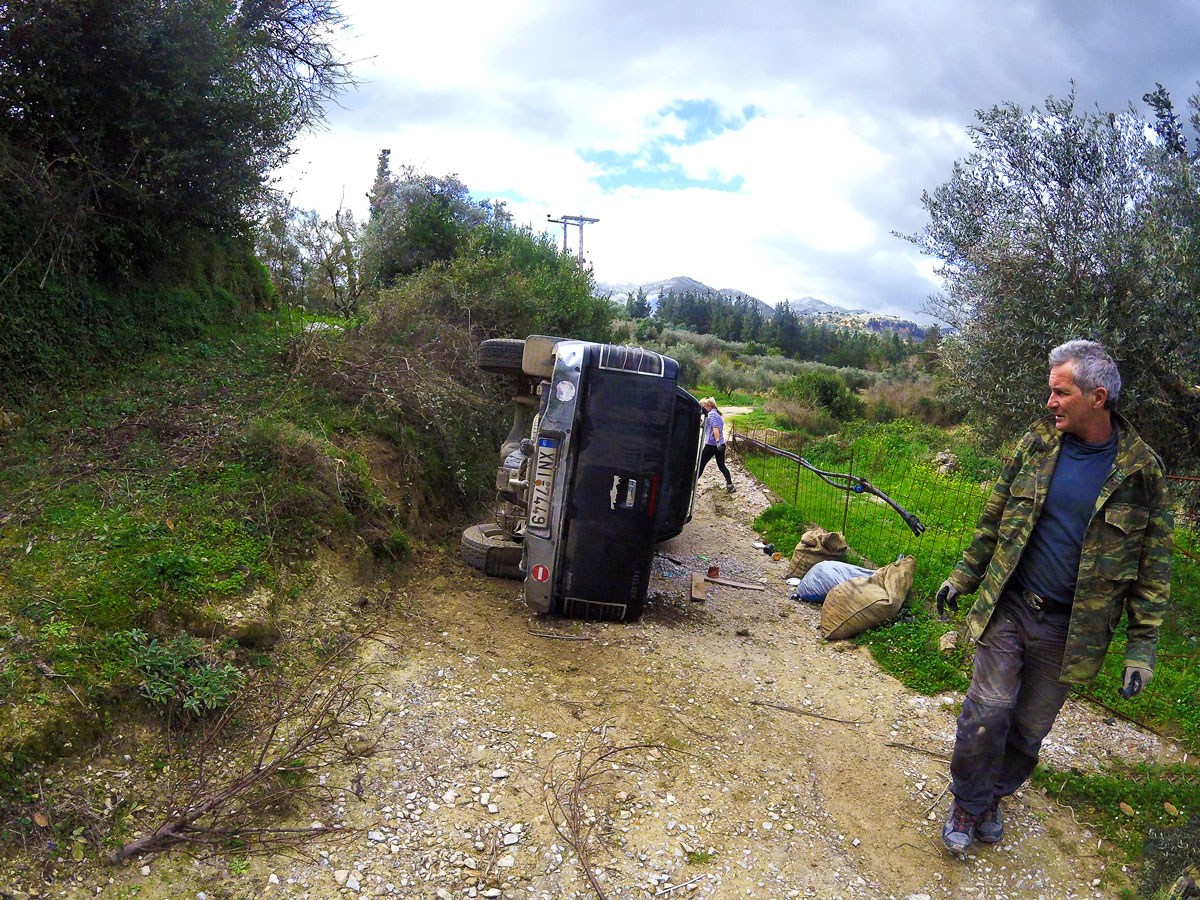 Having spent the whole month of january there, we decided to set course on the east of the island which we hadn't have so far the opportunity to discover.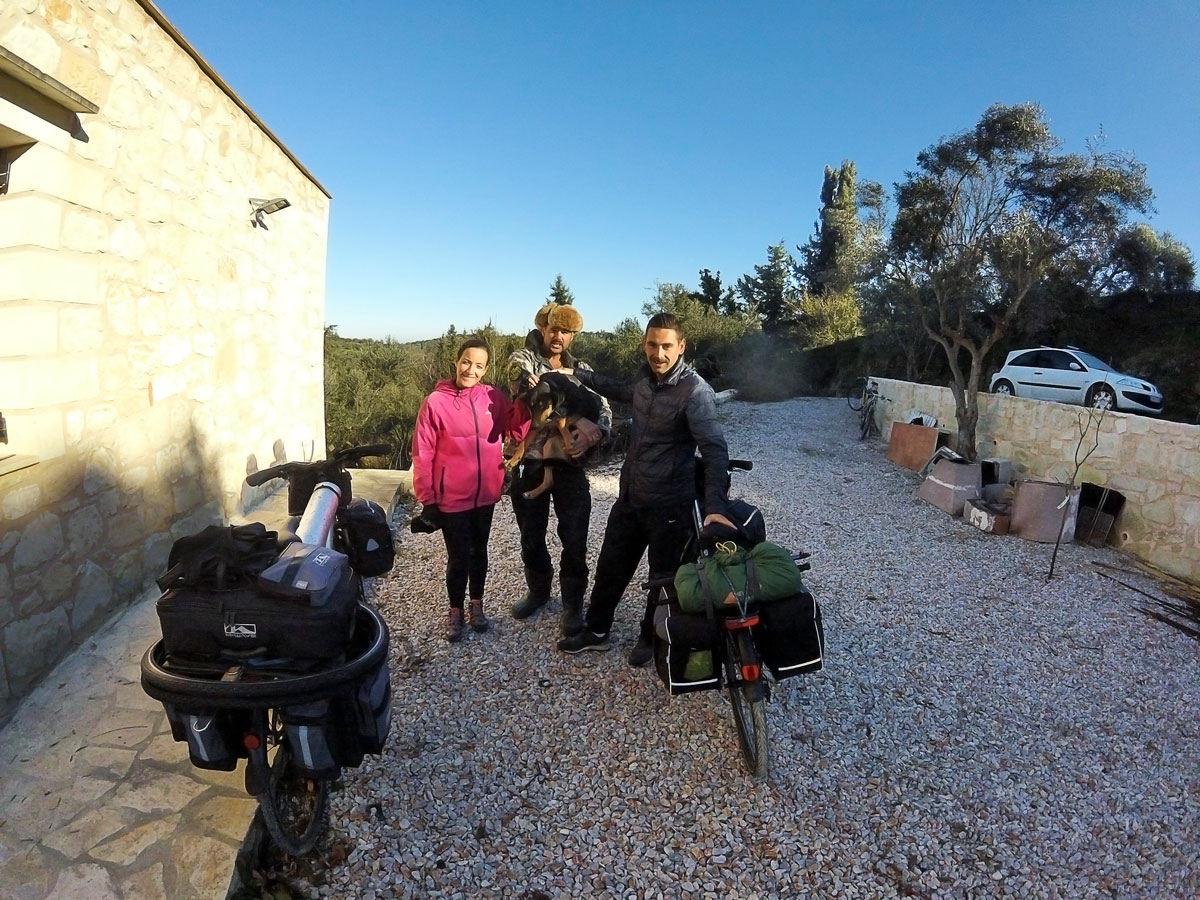 We took our bicycles and hit the road again on tuesday, January 30th to Agios Nikolaos, a pleasant and touristic city, where we were hosted two nights at Irini.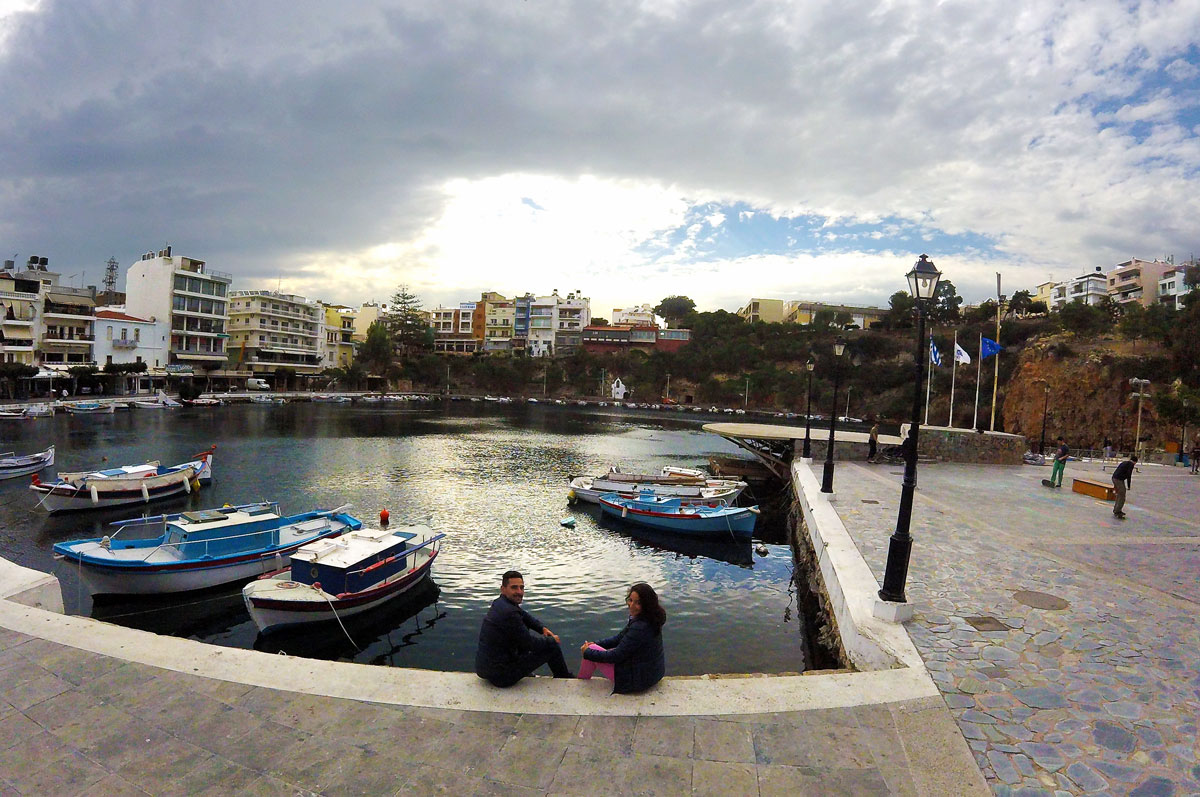 With a great hospitality and kindness, Irini has made us share the daily life of her entire family! After having been in the farm of her parents where we tasted the sweet oranges of the garden and the small stuffed cheese-spinach pies of her mom, we went to a disguised party with disco and 80's music.
On sunday morning, we had a "crêpes" (french pancakes) breakfast at her sister's. We all got our hands on the dough, pancake batter obviously! Arthur, the recipe specialist, prepared it Breton style !  A busy weekend.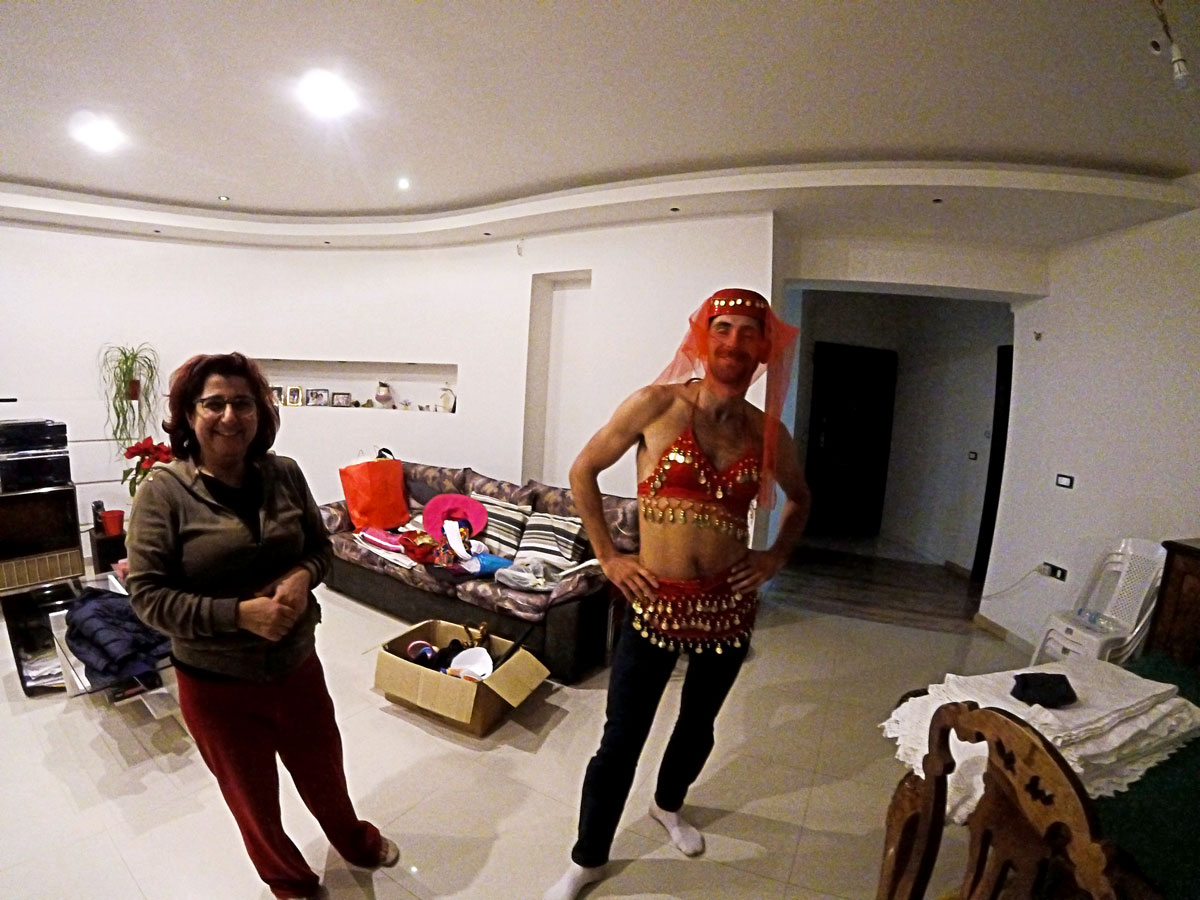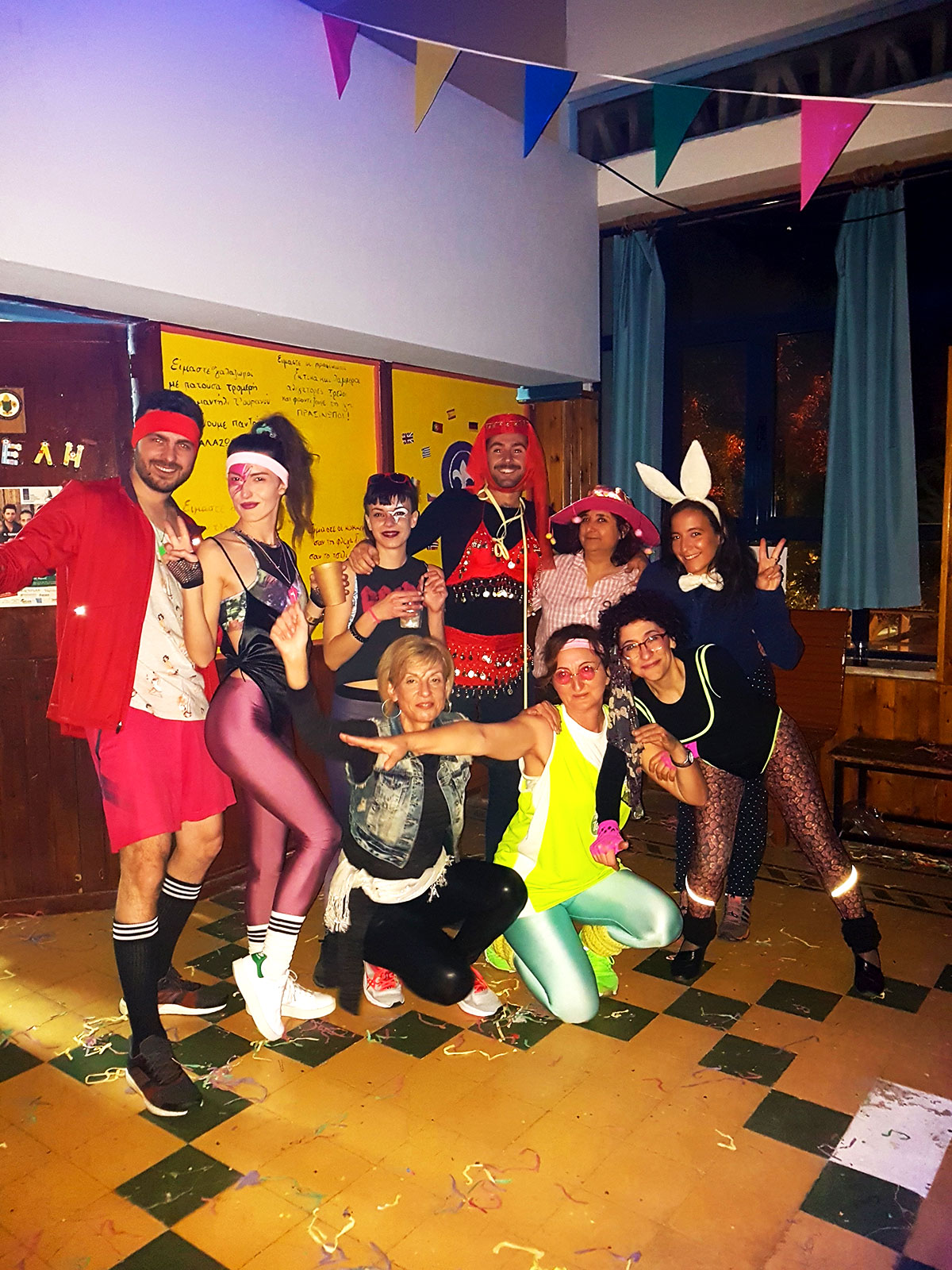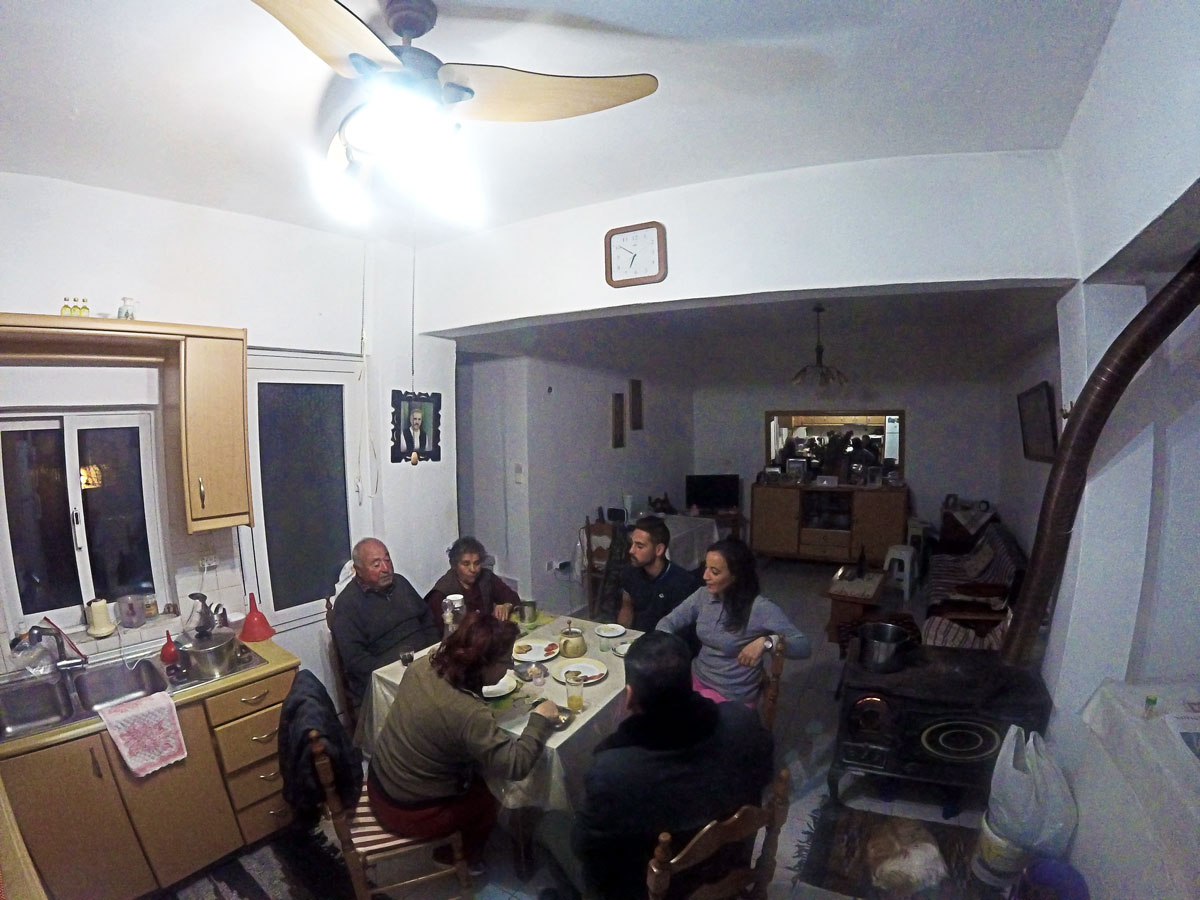 After a well hearty pancakes breakfast, cape on the south of the island direction Ierapetra to spin directly into our new workaway, the farm of Manolis and his mother. On that day, the wind was so strong that we couldn't move forward. We had taken almost 6 hours to travel 45 kilometers when it usually takes us no more than 3 hours.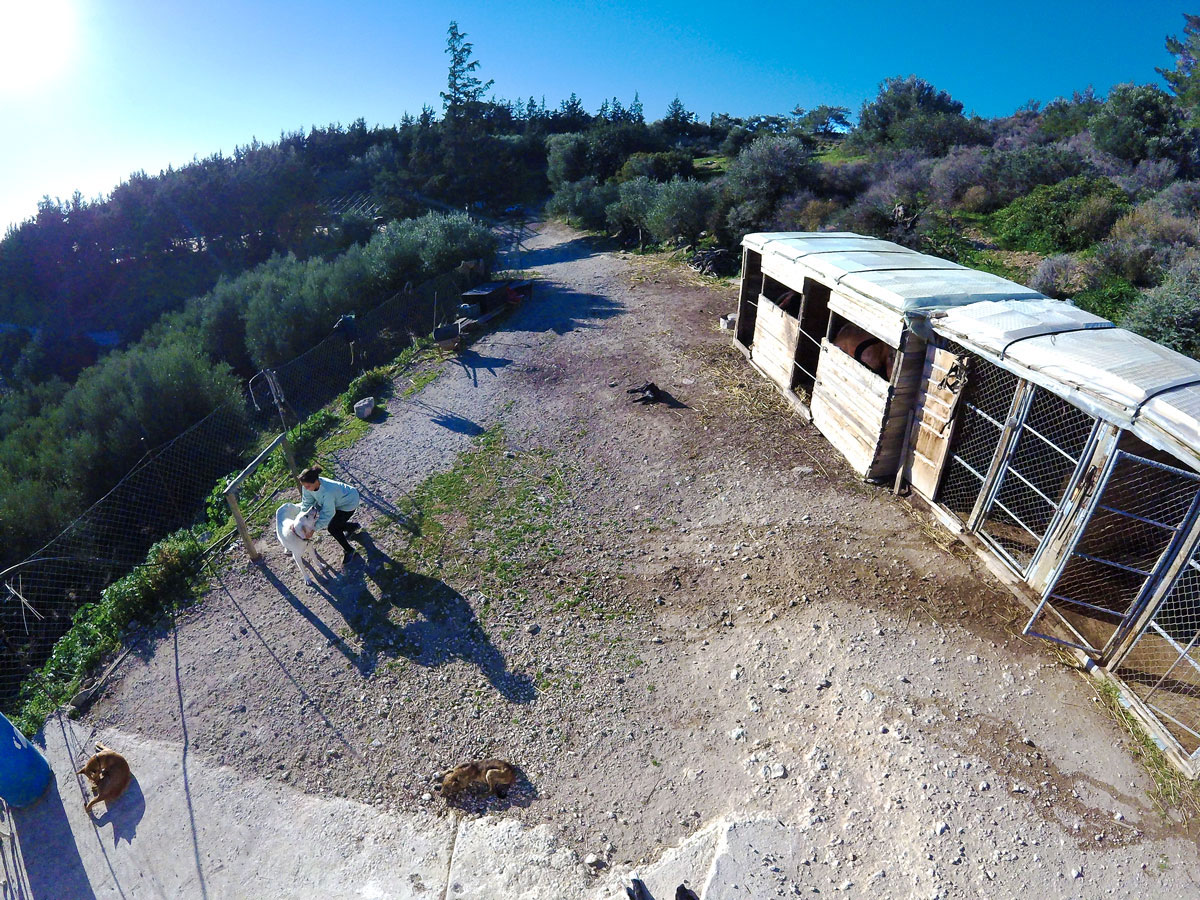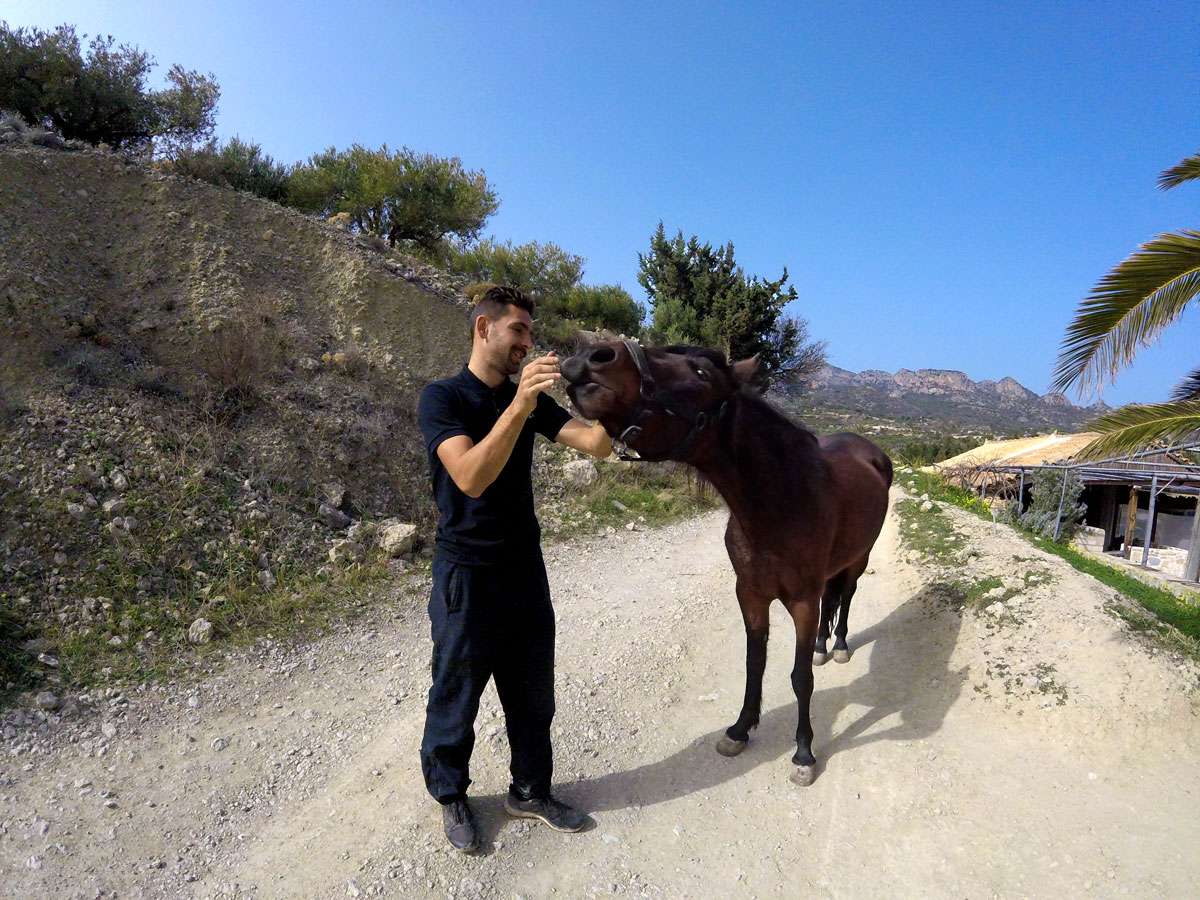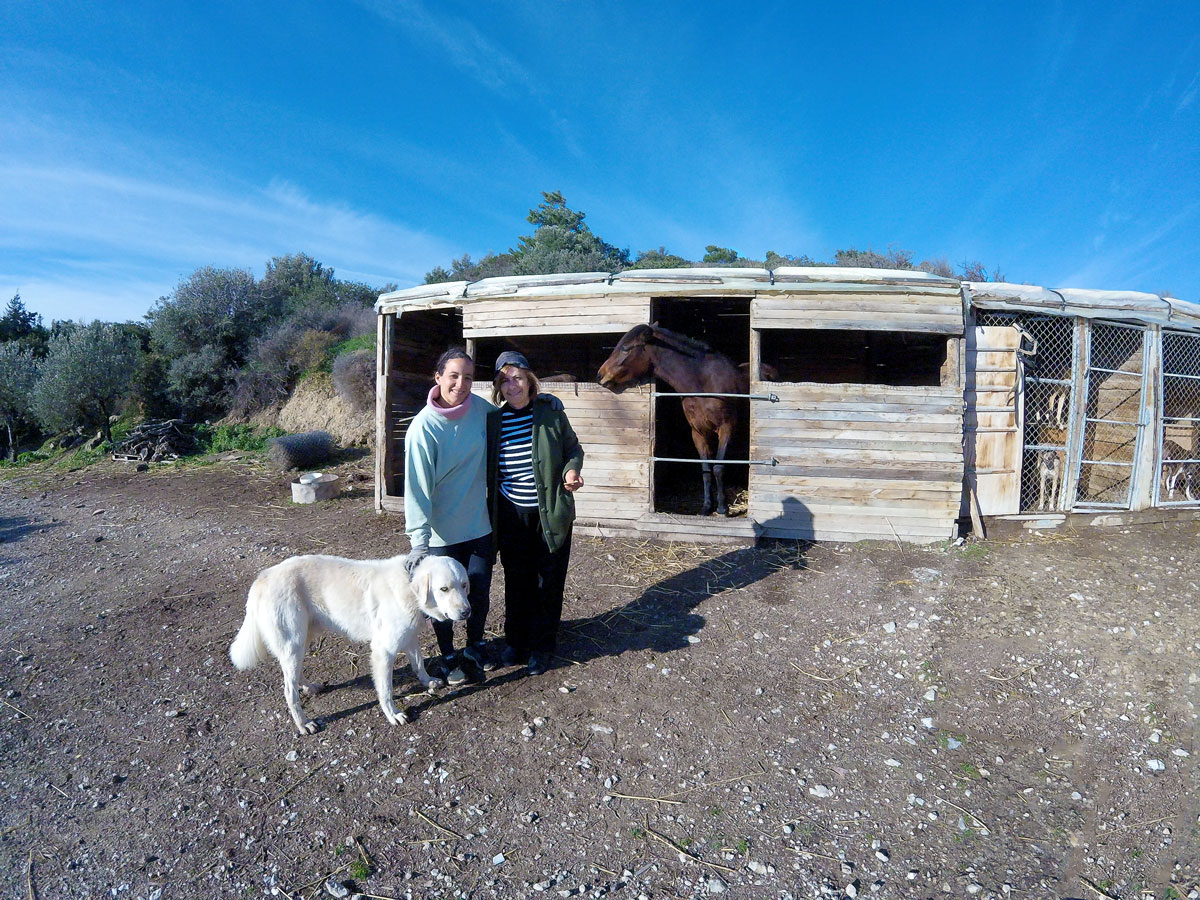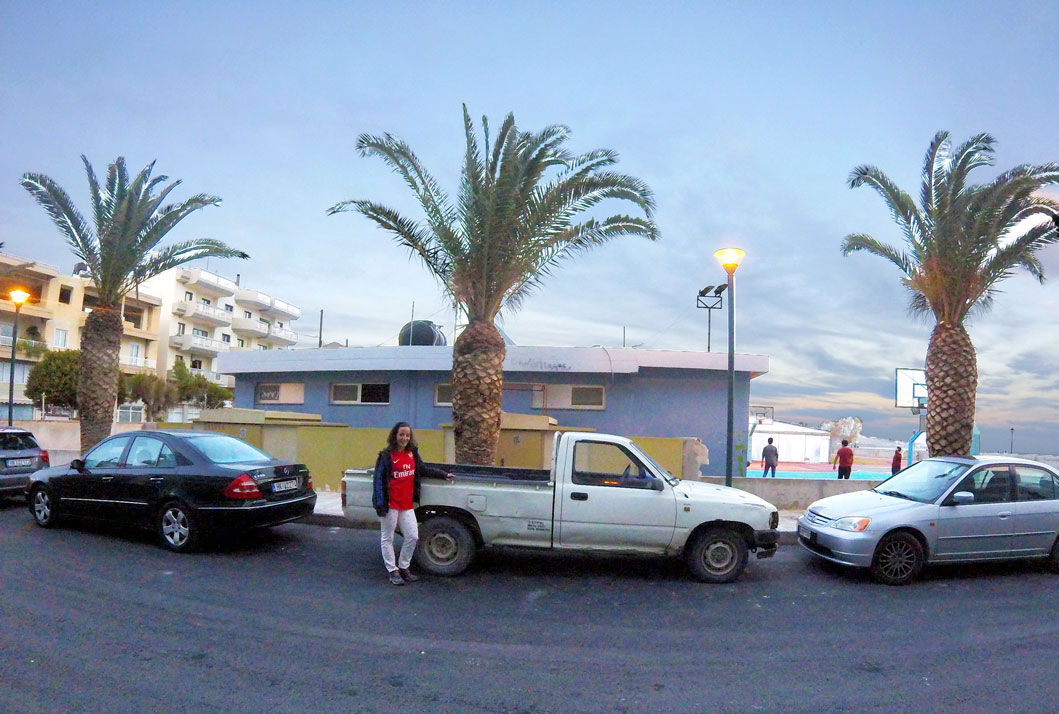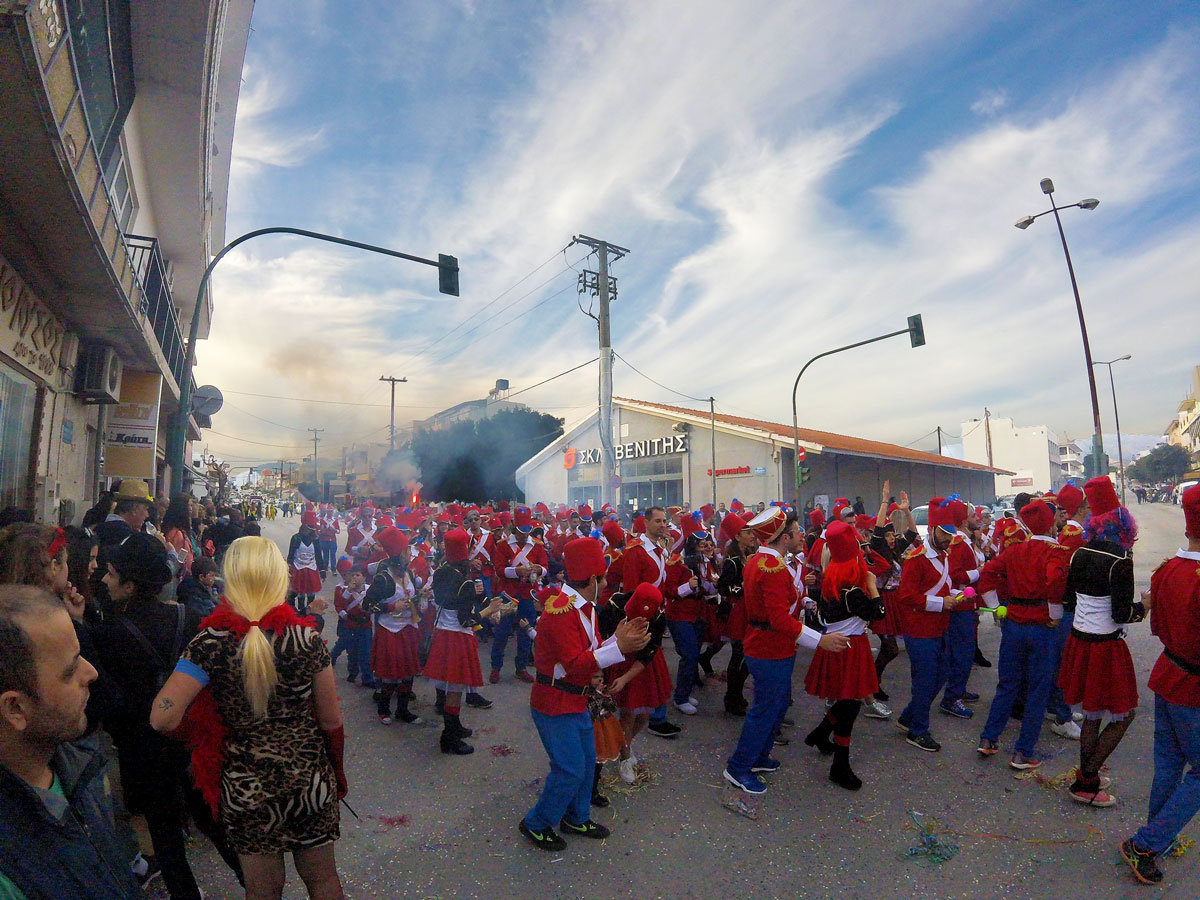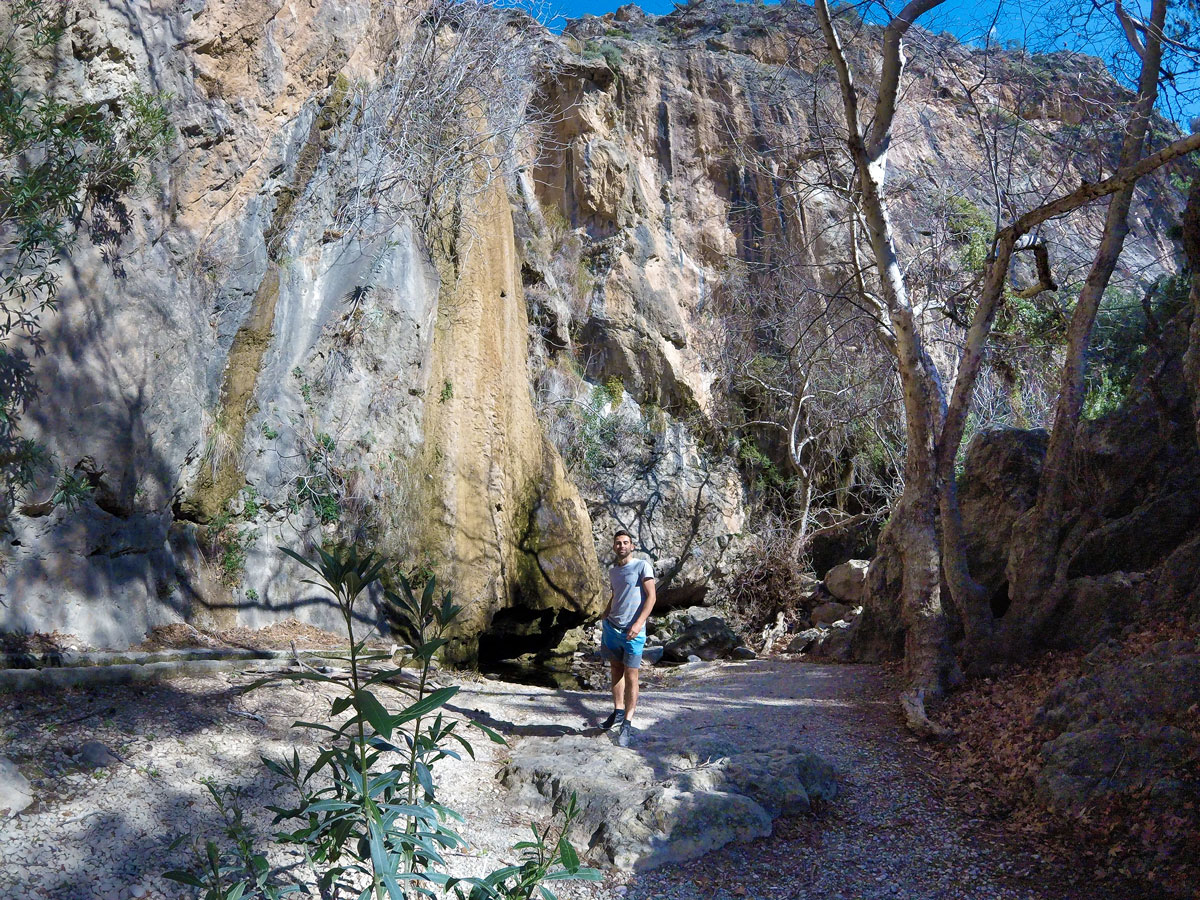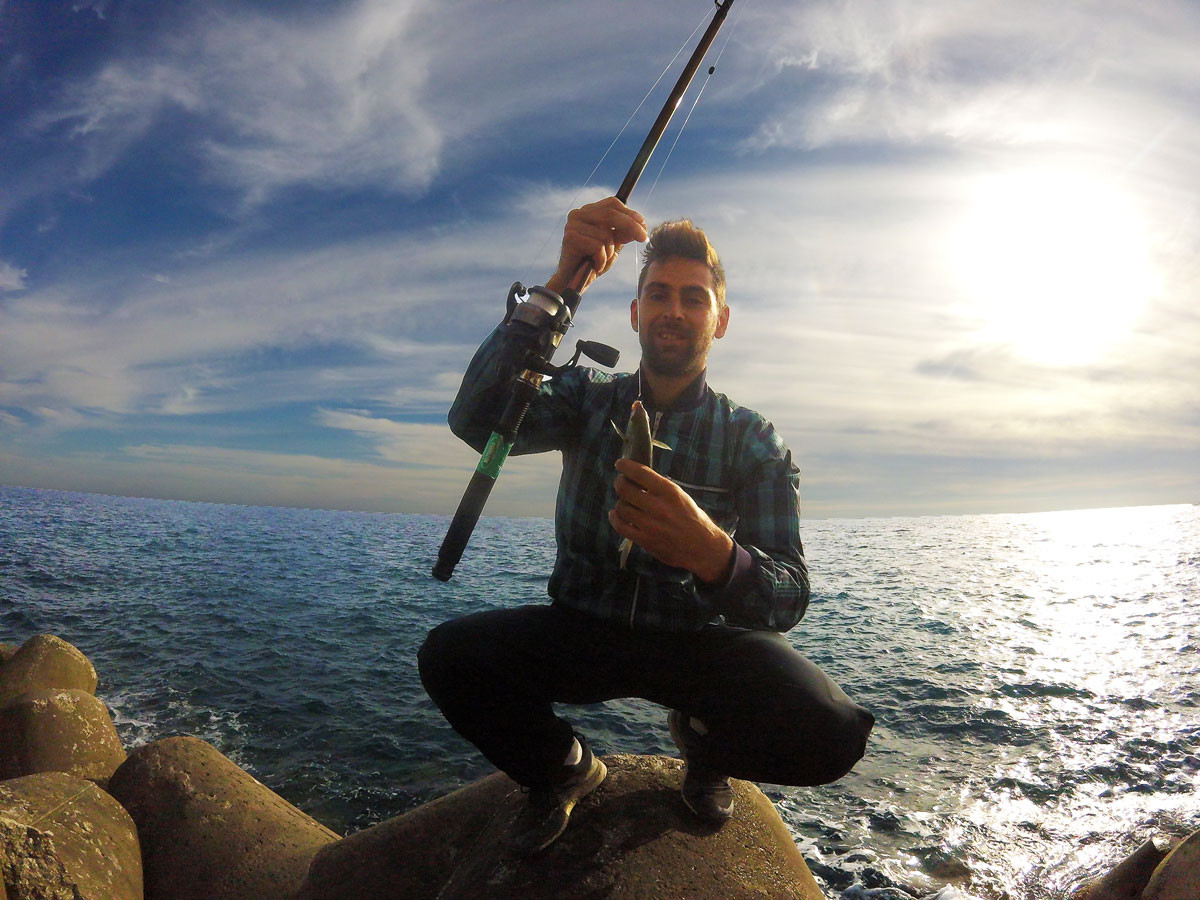 Here on the farm, our main mission is to feed, at dawn, the animals, and especially the dozen dogs, dogs from the pure cretan tradition that Manolis and his mother want to endure. But also 2 mares, rabbits, a hawk, a peacock, some 50 pigeons and a little rooster. We have been there for three weeks and we are planning to take the road very soon. Our new goal for this second part of our cycling adventure is…  Tehran!
Yes Iran ! The country where people are the most hospitable in the world to what it seems, so what better than trying to reach the capital for May. So feel free to follow us here, on this blog!
See you soon!!!