Our crossing of Turkey by bike is at its end: we are about to leave behind a beautiful and very endearing country, warm, smiling inhabitants, always ready to help, tasty food and exceptional landscapes.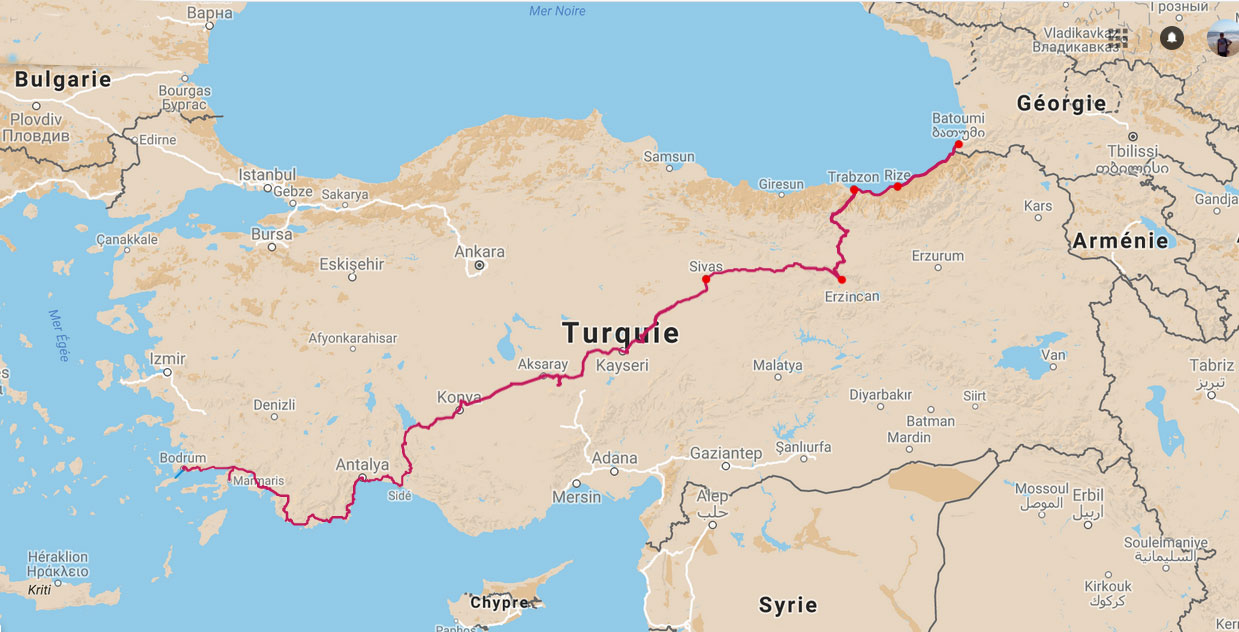 We decided to head to the Black Sea and go along the coast to join Georgia. During our last two weeks of cycling in Turkey we had to cross several mountain passes, at about 2000m of altitude. Sometimes long but gradual climbs and not too steep but with often a headwind which drives you crazy!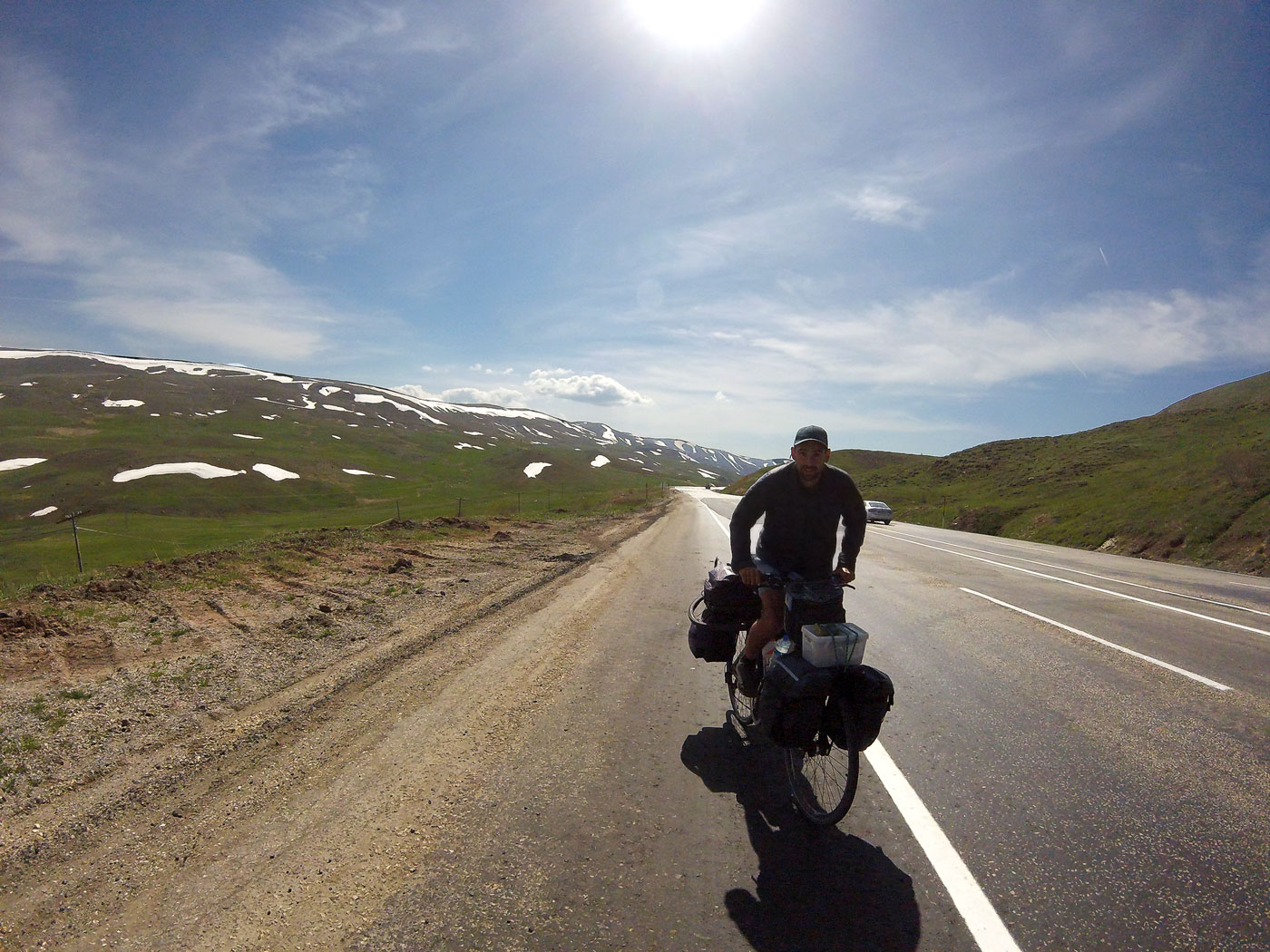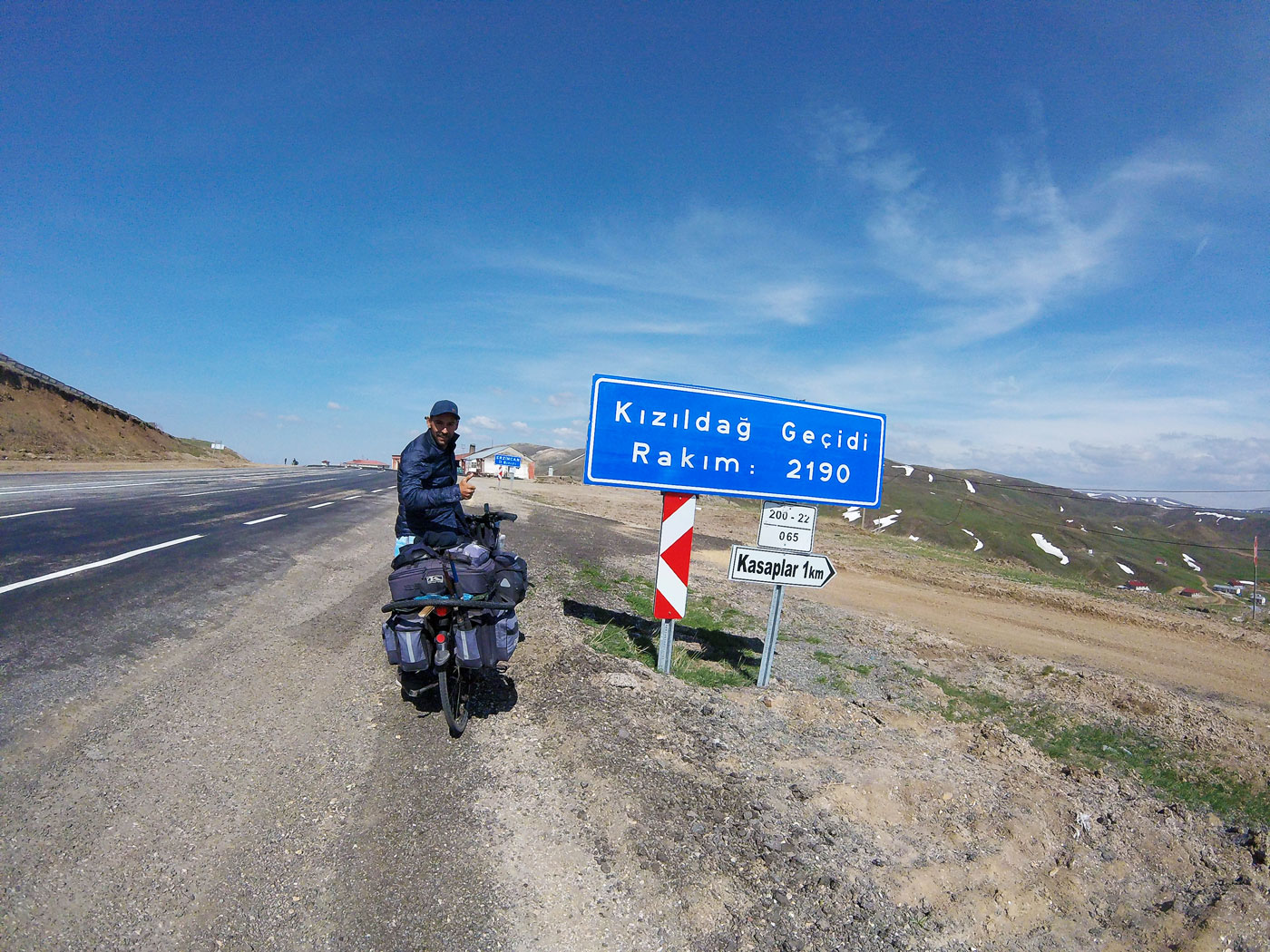 We have been wonderfully welcomed with people who are always more generous and friendly. Always encouraged on our way to the sound of horns that say hello, bravo or good luck!
We also met Loïc and Camille, a French couple cycling for two years and on the way back. While we were chatting with them, Ihsan, our host from Sivas that we had left 3 days ago, came down from a car and jumped into our arms. He was hitchhiking towards the same town as us, for the weekend, and he really wanted to find us on the road and to see us again!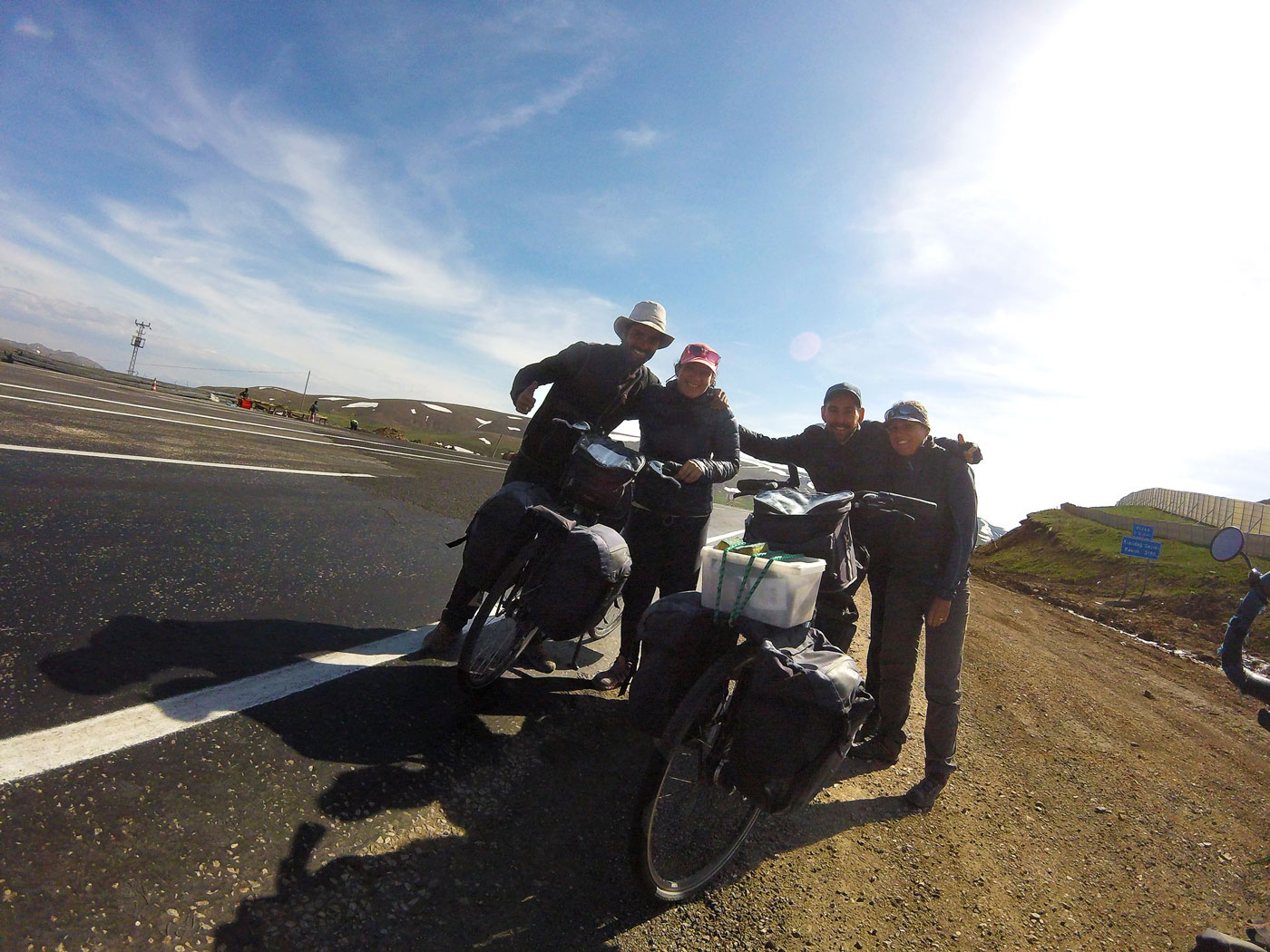 In Erzincan, we found Alex and Rémi, who had taken a different route from ours. We had a great evening with them and with Ibrahim, their host, then we cycled together, alternating with many cards games and moments of good laughs!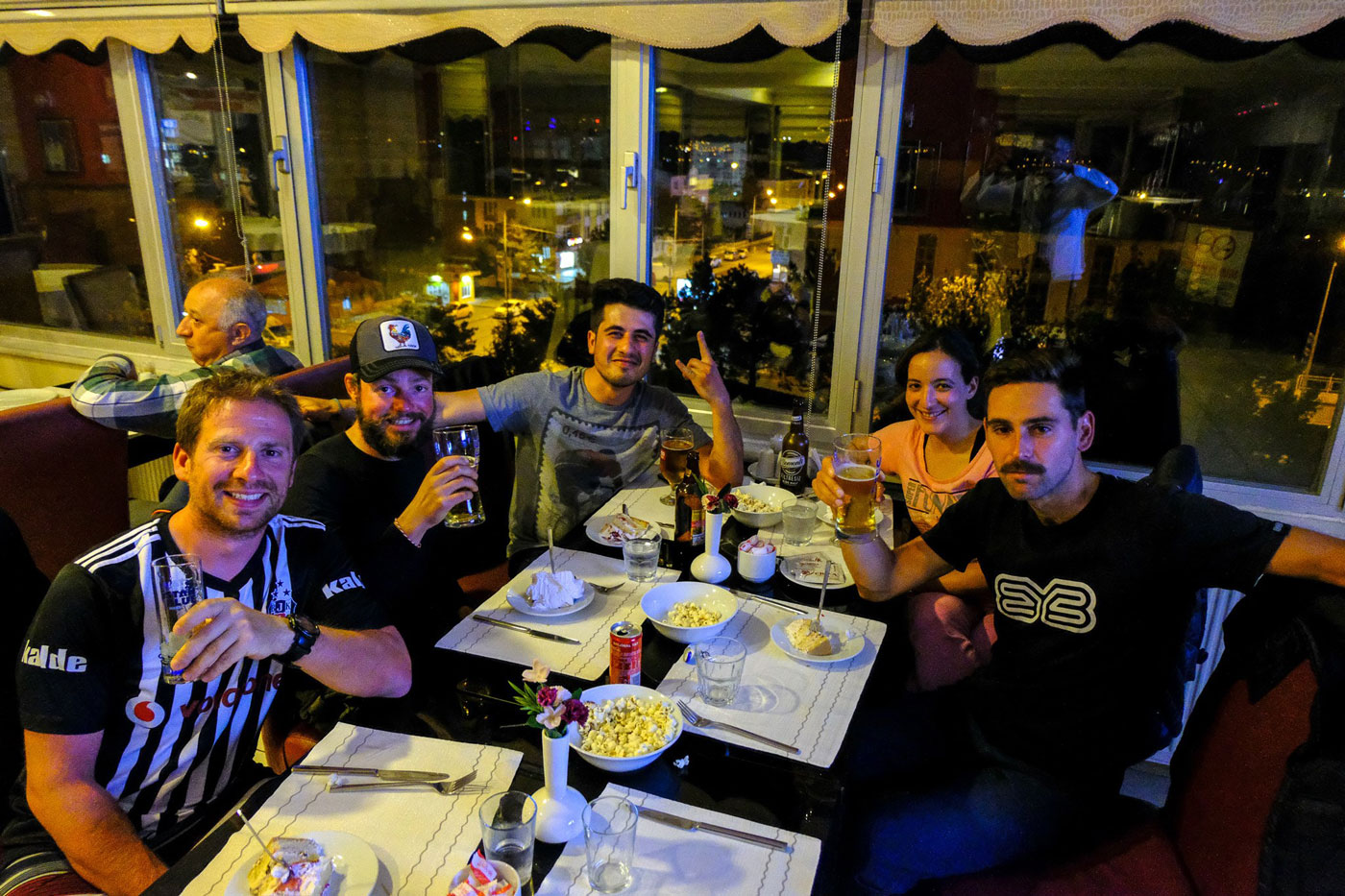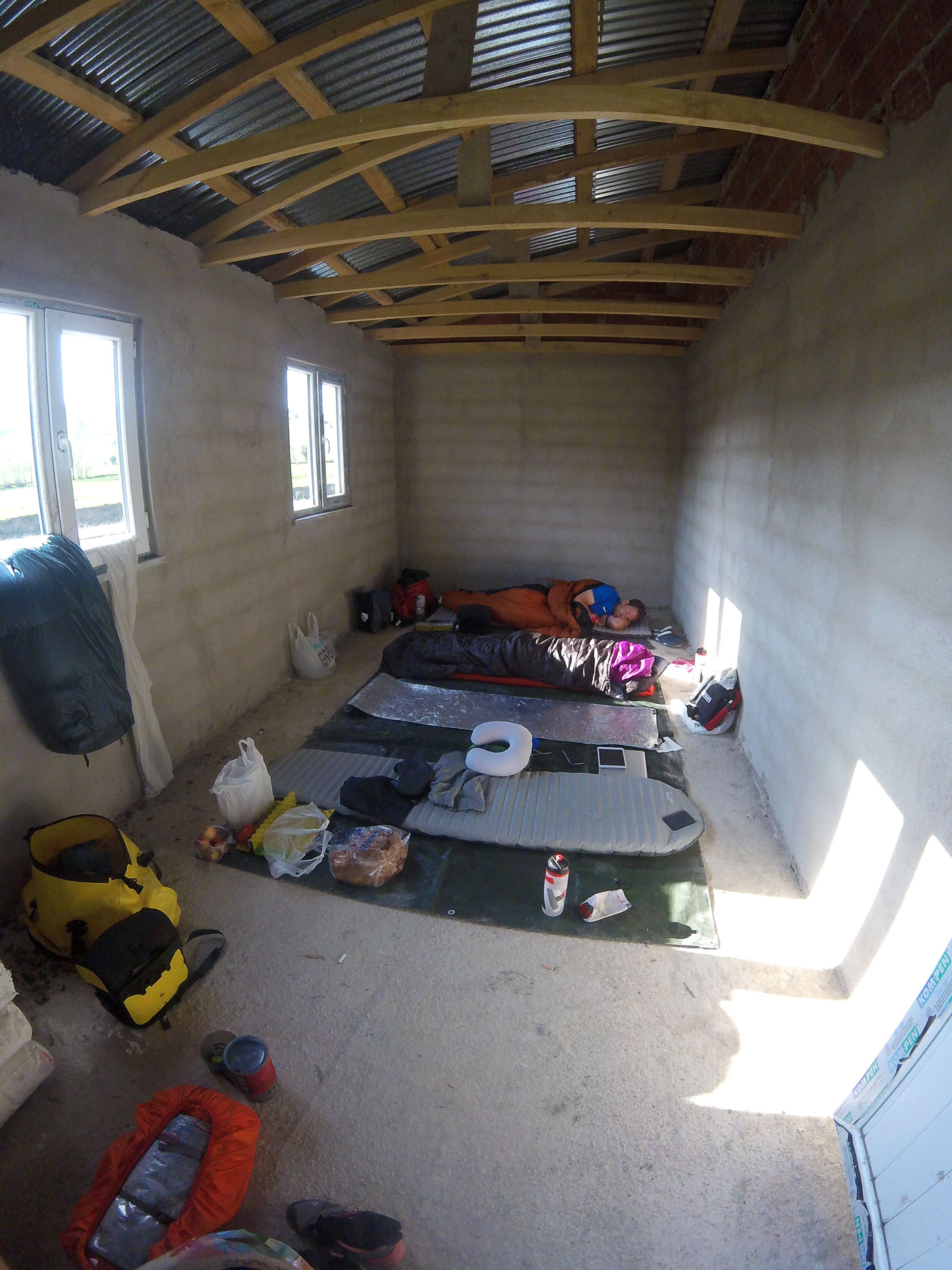 One evening, after a rainy day, the grass was wet and the ground full of water, we did not really want to put the tent outside. In the middle of a small village, we asked an old man in an electric chair and the children of the boarding school if there was a room where we could sleep that night. We even asked the mosque, but no one seemed to have a solution for us. Thanks to the perseverance of Rémi, one of the teachers of the village ended up arriving and took us to an empty lodging on the top floor of his building where we were able to spend the night dry. We were so happy ! In the evening, the youngs invited us to drink tea at the bottom of the building.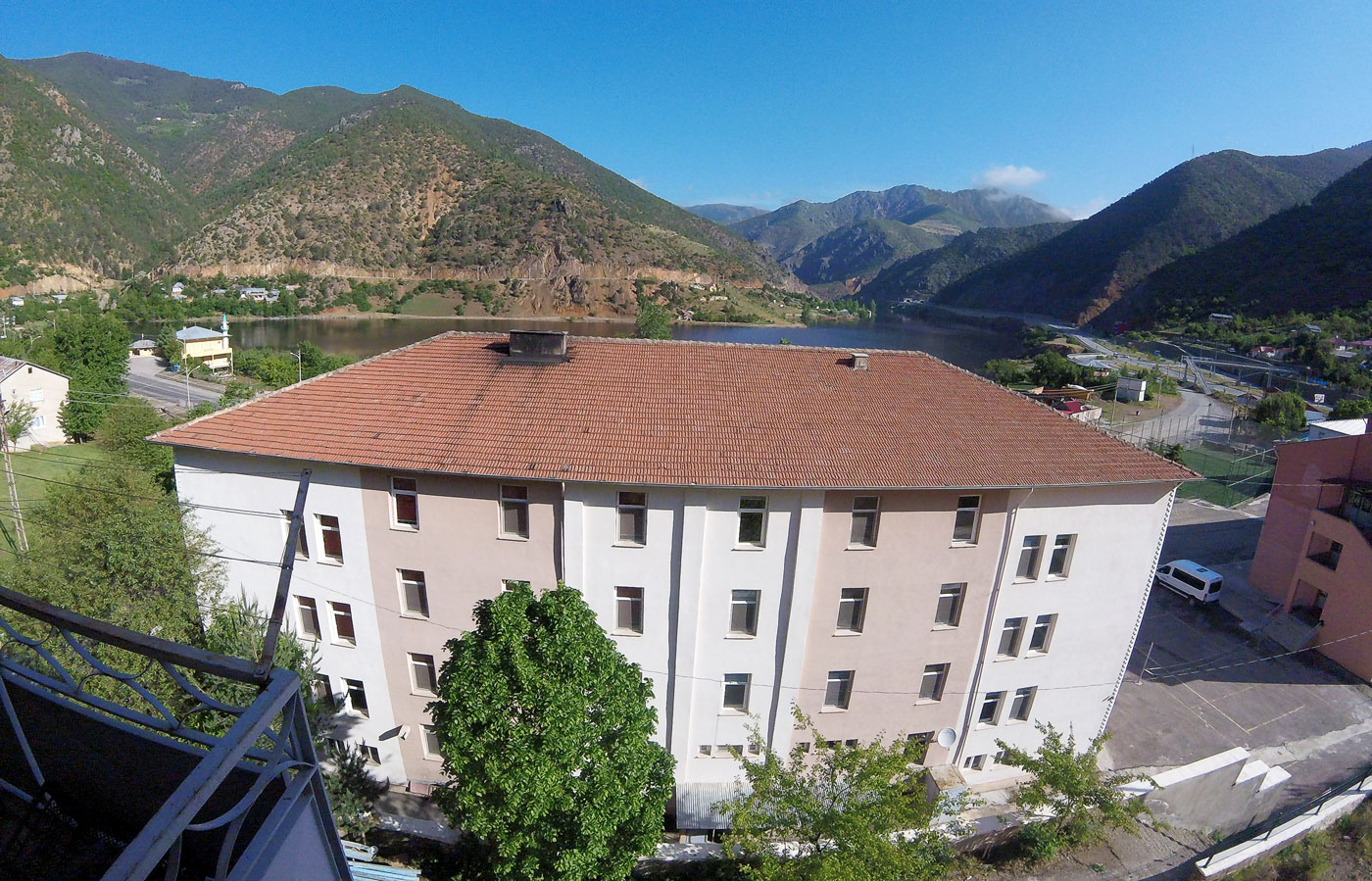 On the Turkish coast from Trabzon to Rize and up to the Georgian border, we crossed tunnels and tunnels, the road was very crowded, there were many trucks and lots of work area. The itinerary was far from a pleasure and became even a bit stressful. The coastline is rendered inaccessible by large blocks of stones and is bordered by the highway. Moreover, the region is rainy and cloudy almost all year round, which makes the locals very unfriendly (especially in Trabzon). The hills are completely green and covered with vegetation: this is where the famous Turkish tea consumed in very (very) large quantity in all the country is cultivated.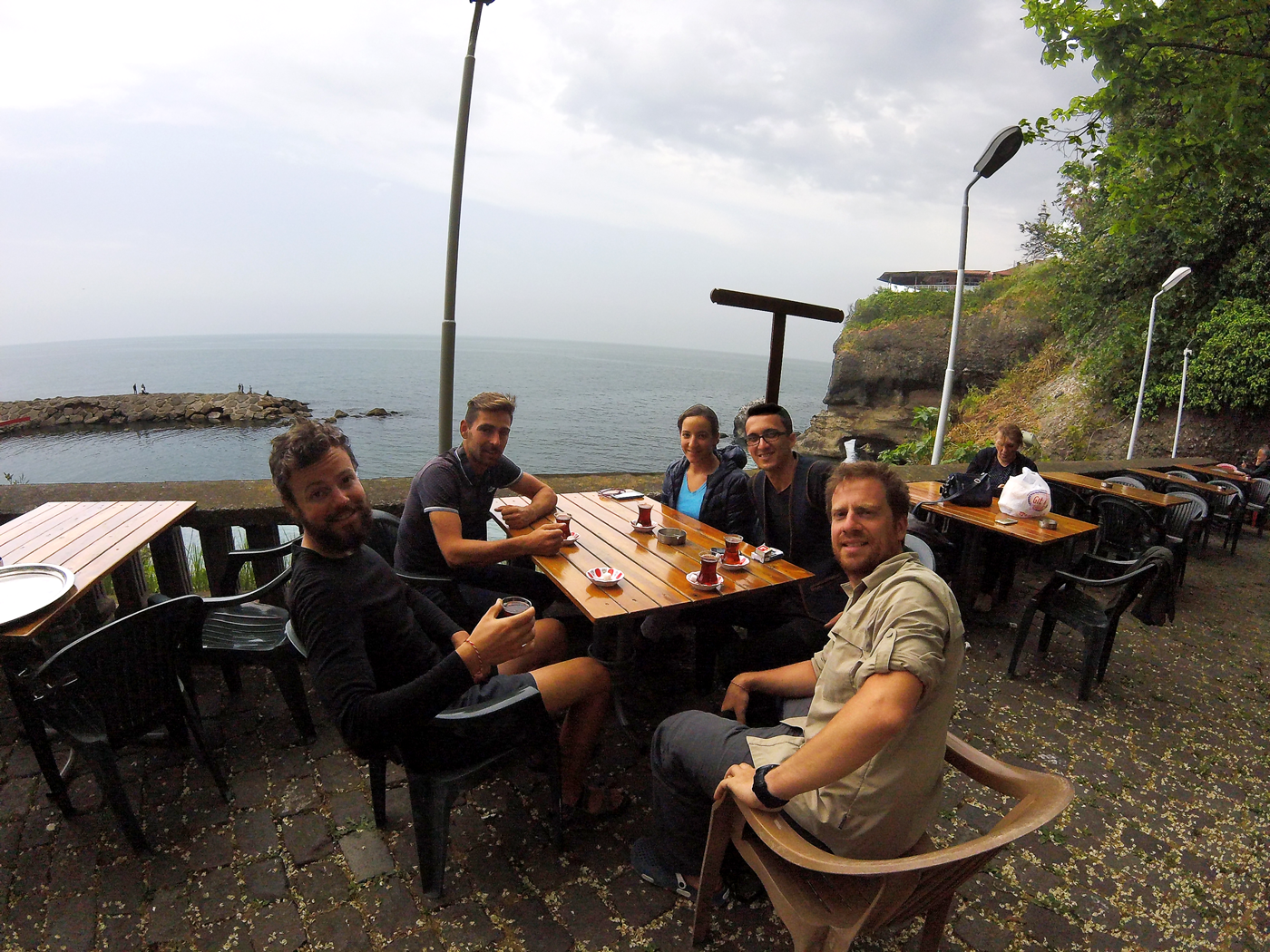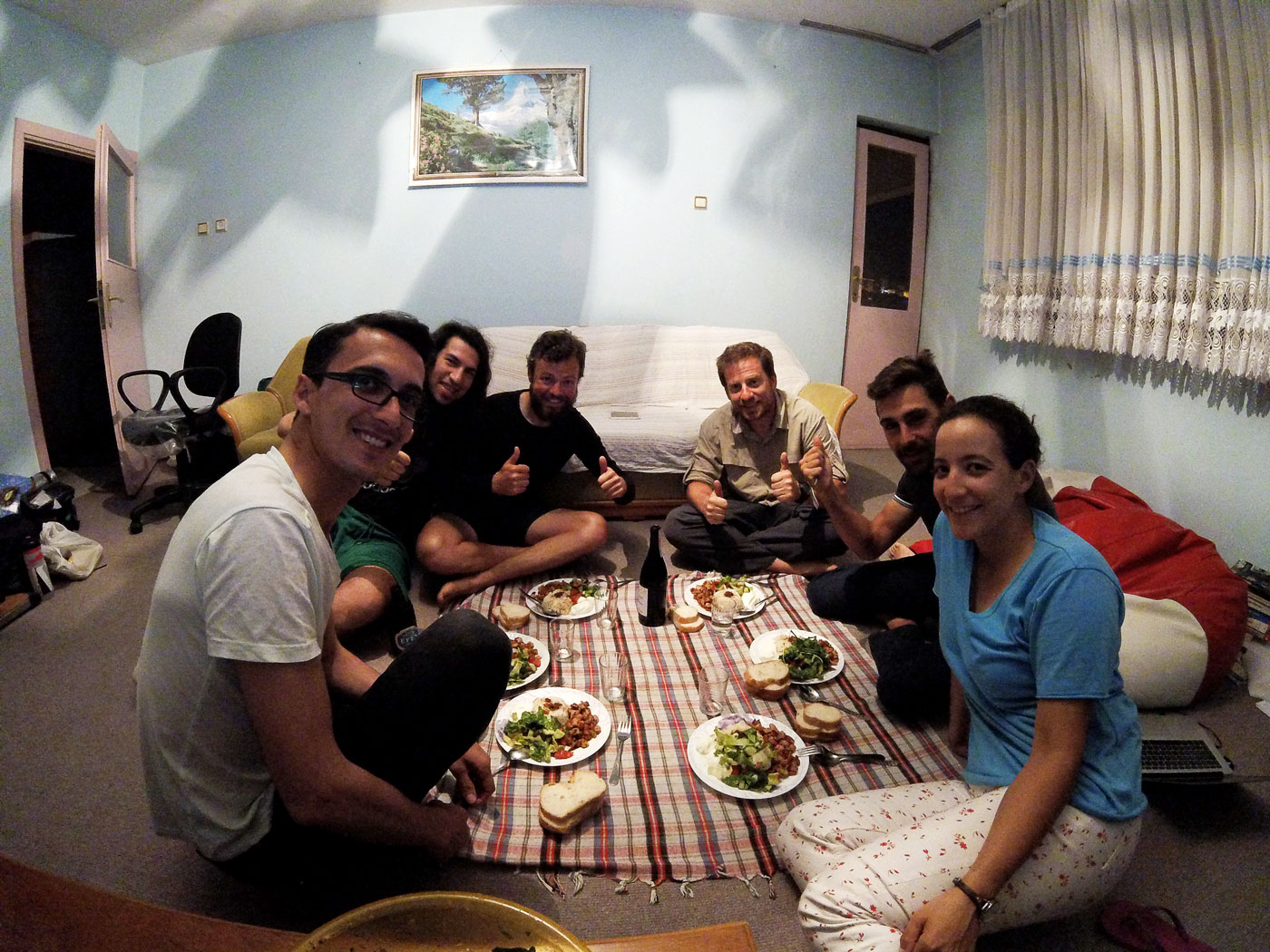 We took advantage of these last moments in Turkey to taste the delicious dishes and traditional desserts that we enjoyed very much such as the pidé (Turkish pizza), the künefe (very sweet dessert) or the Sutlaç (rice pudding).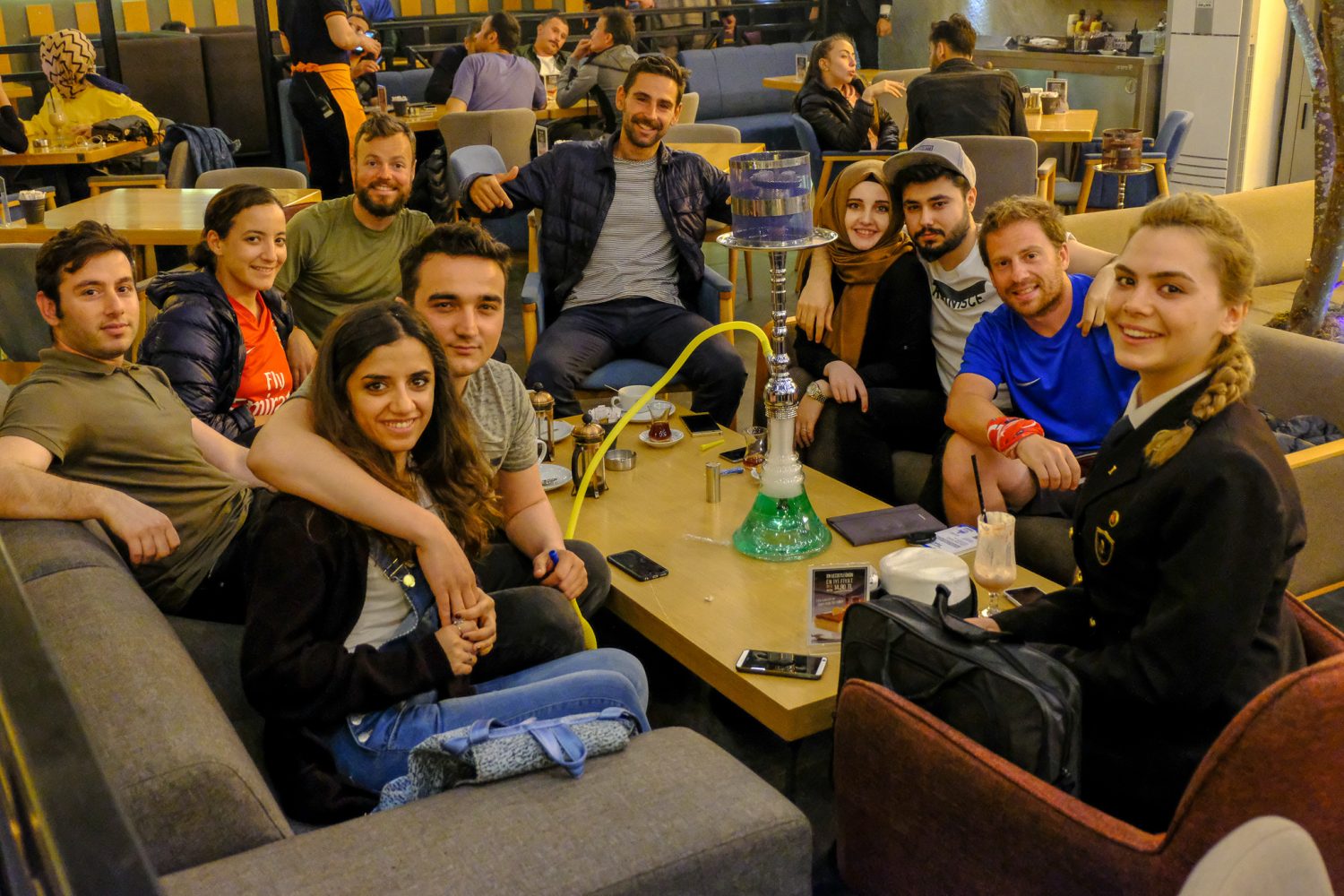 We decided to quickly reach Batumi, the Georgian town just past the Turkish border, the Las Vegas of Georgia as it is called because of its numerous casinos and its large buildings. We cycled all day the 130 km that separated us from Batumi and we arrived in the evening exhausted in our hotel room (€9 per night for a double room).
We arrived in another world, another religion, another culture where things seem a little more casual: people were in swimsuits on the beach just outside the border (while there was no beach on the Turkish part).
We crossed the border with our heads full of beautiful memories of a country rich in its diversity, its traditions, its history and its unique people!