Crossing Turkey by bike is pleasant both the roads are in good condition and well developed, the landscapes of the Mediterranean coast of great beauty, the environment very clean, a green and living nature that seems well preserved, in a very modern country and very westernized. The Turkish flag is omnipresent, we see it everywhere. People speak little English, which makes the exchanges a little difficult. Religion does not seem to be at the centre of the concerns of the Turks who live like europeans.
However it is necessary to be wary of the scams much more frequent here, we had moreover the bitter experience on our first day in Turkey, in Bodrum, by having us scammed a whole day by a fraudulent medical clinic. Not to mention the slightly swollen notes in some restaurants or shops where it is best to ask the price before buying.
So we went along the road from Bodrum to Antalya along the Mediterranean coast. We stumbled upon our French-Canadian friends, Rémy and Alex who also travel by bike and follow the same itinerary. The southern coastline of Turkey is beautiful: we can put our tent on beautiful wild coves bathed by a sparkling blue sea or on large beaches of fine sand. The road however is quite difficult in Turkey, there is a lot of hills, often quite steep.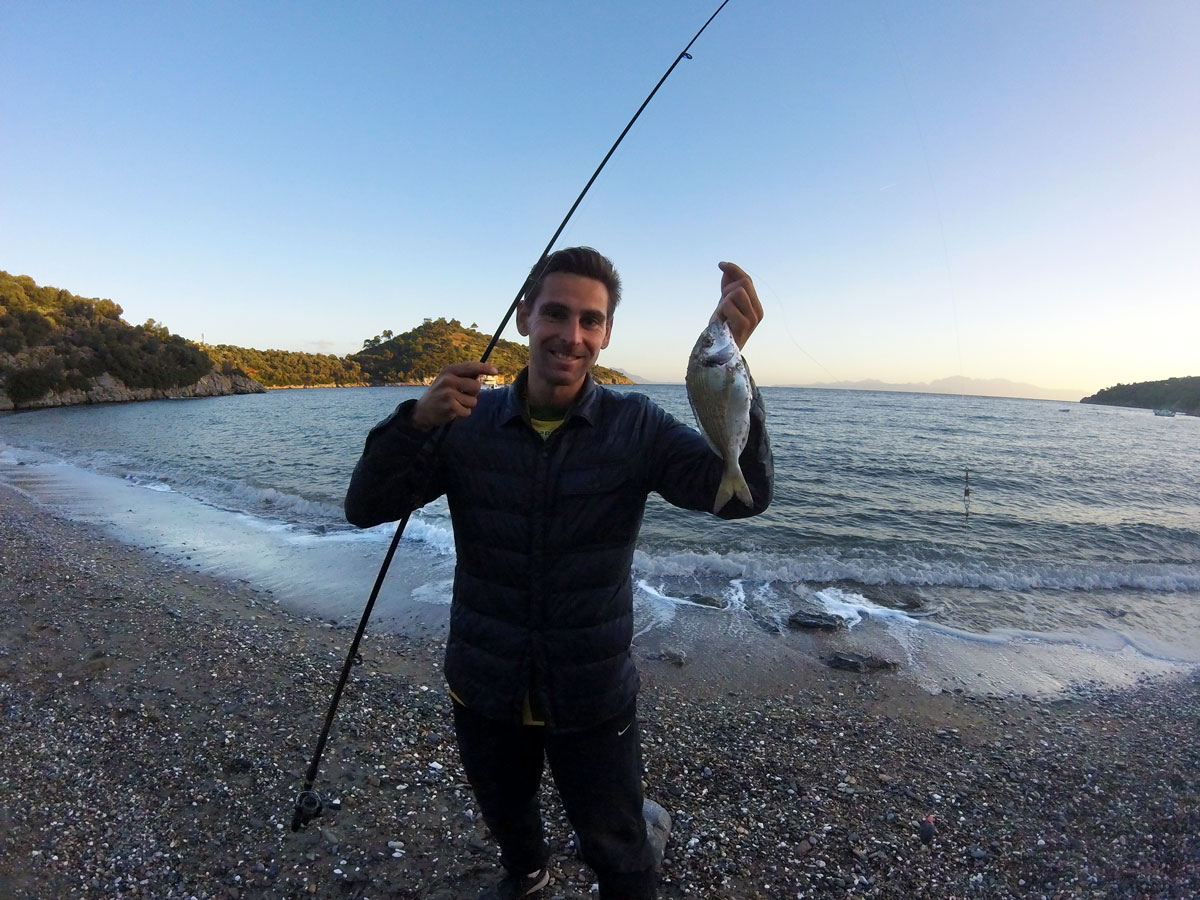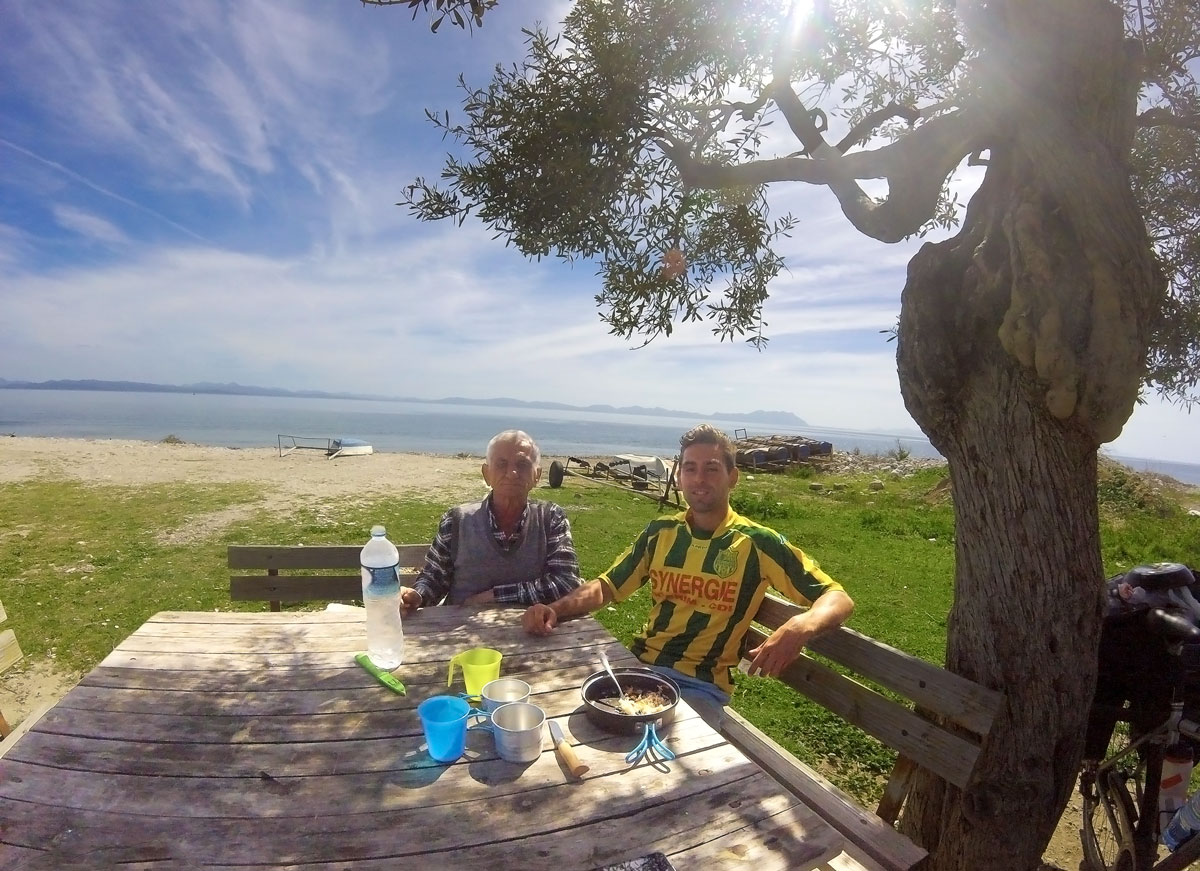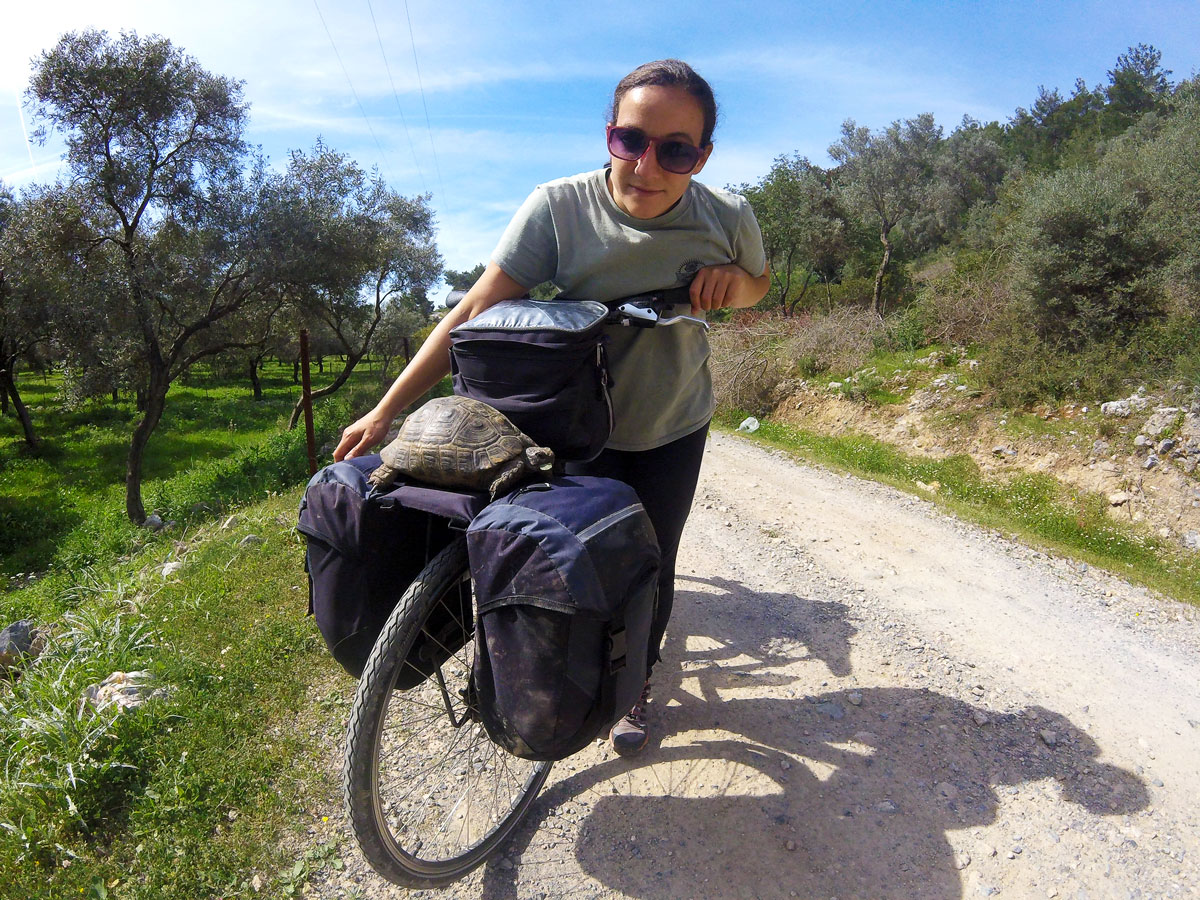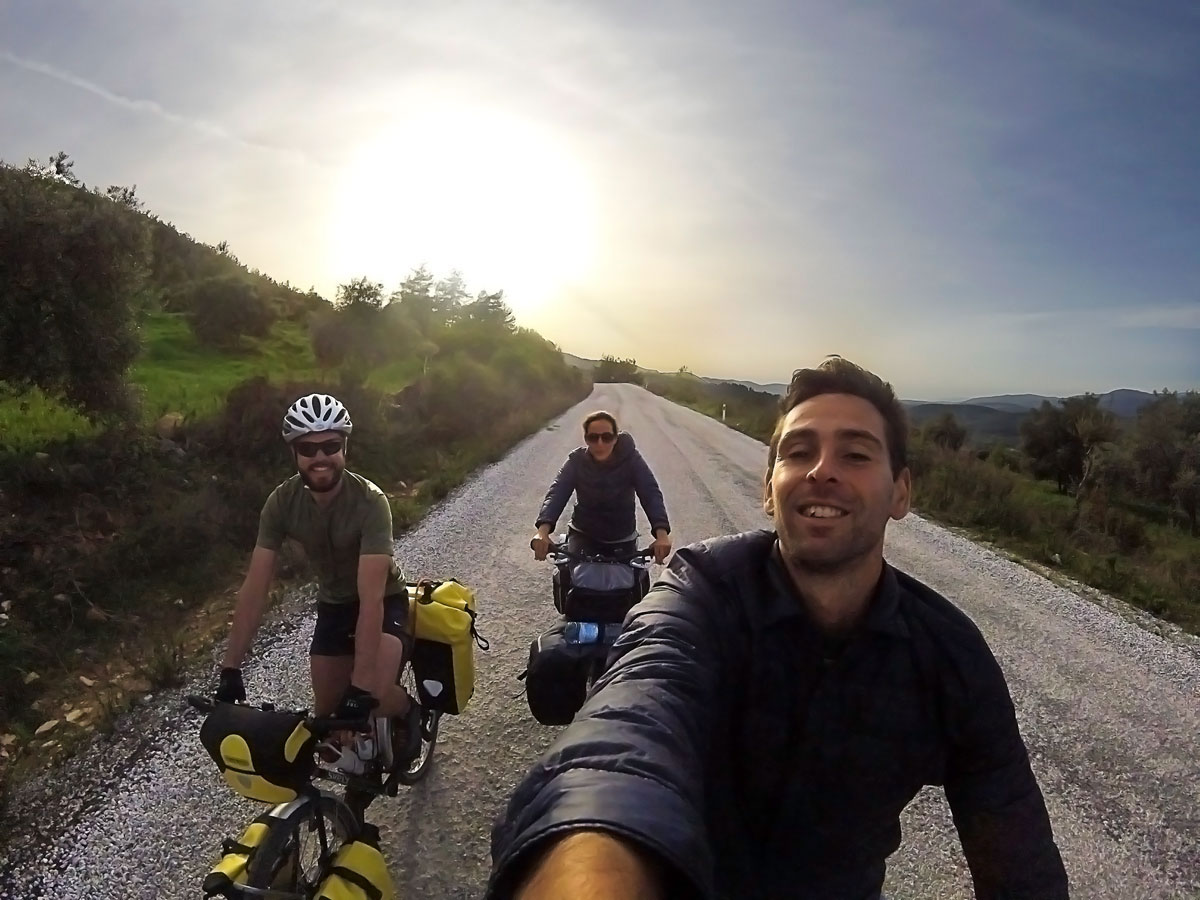 This Wednesday, March 21, 2018, our canadian cyclist friend Alex had a problem with his wheel. Obliged to walk, we let him hitchhike by the roadside hoping to find him at Akyaka (about 30 km). We were not able to reach Akyaka before dark. We camped on a small cove once again while Rémy turned around to find his traveling companion.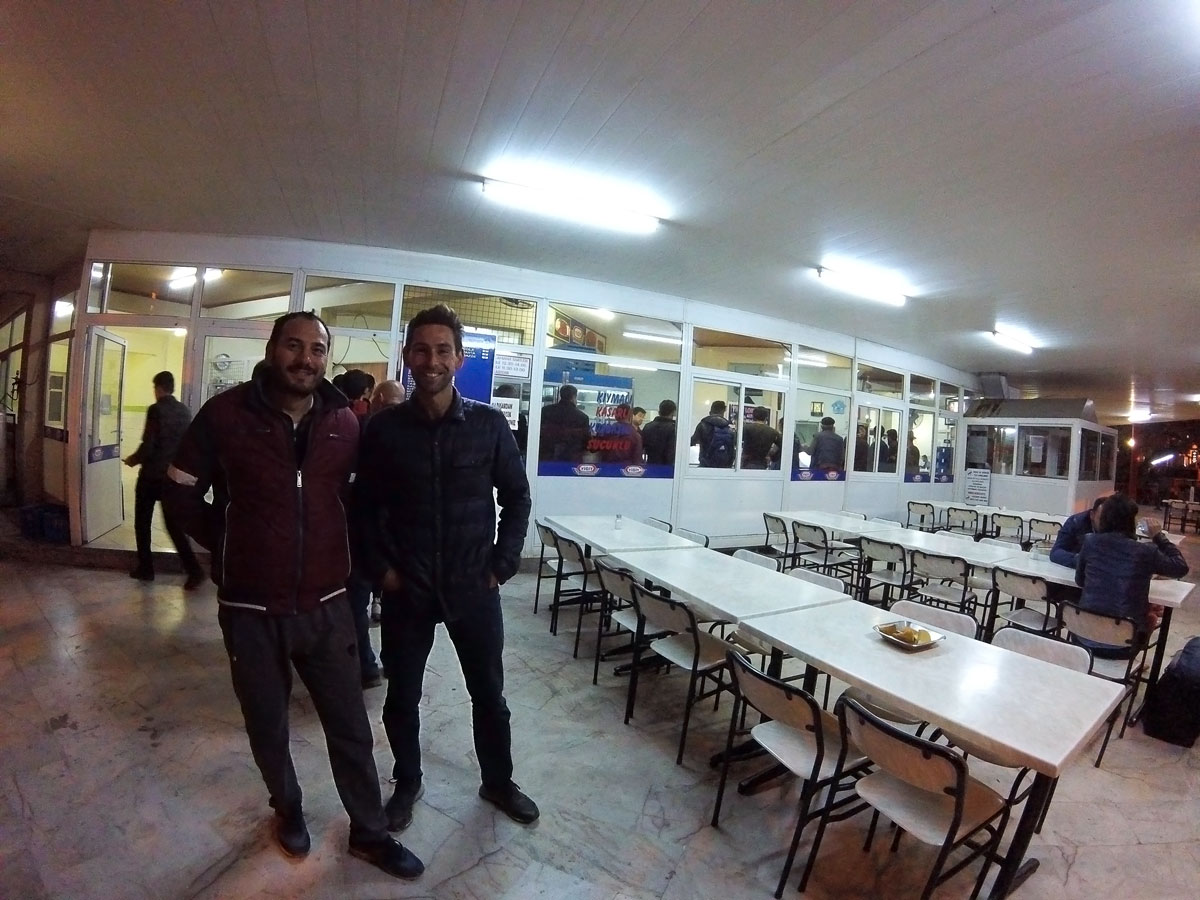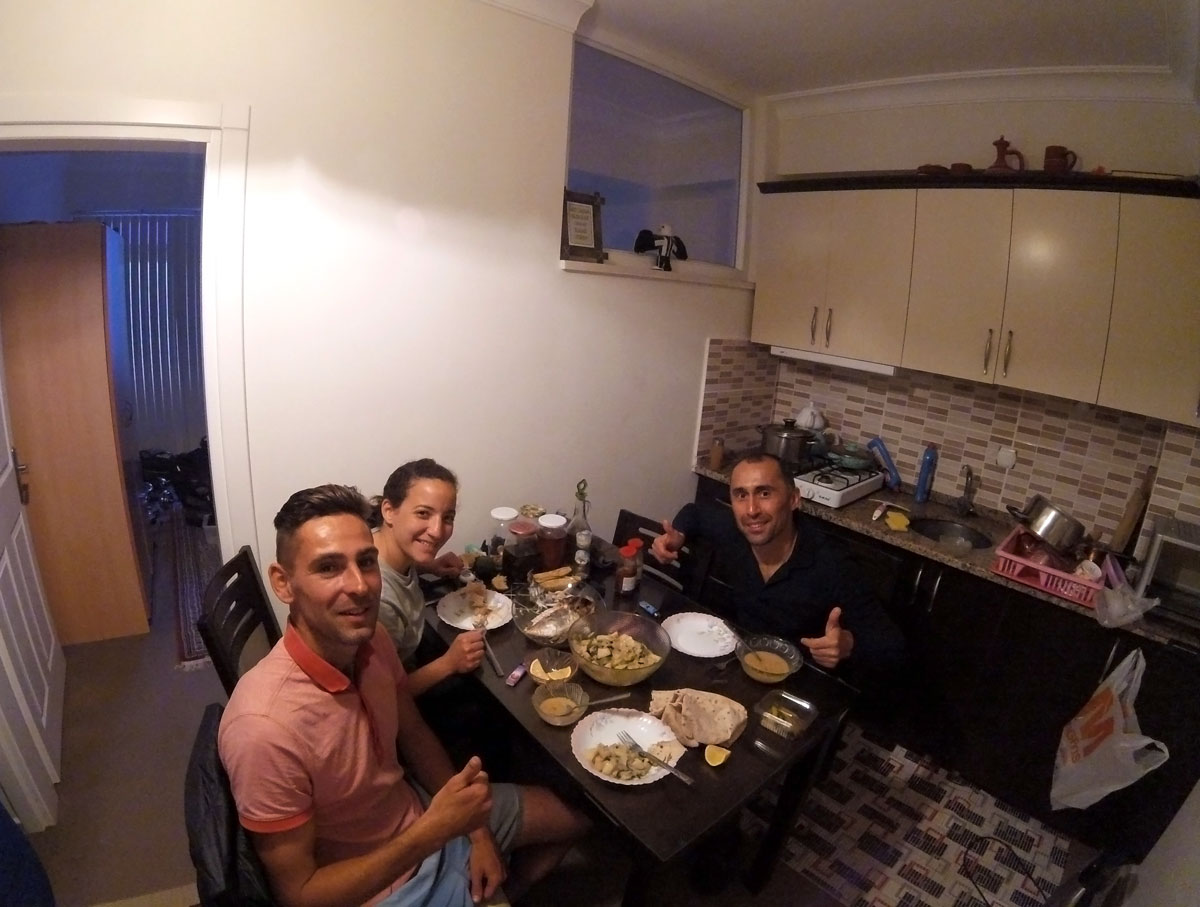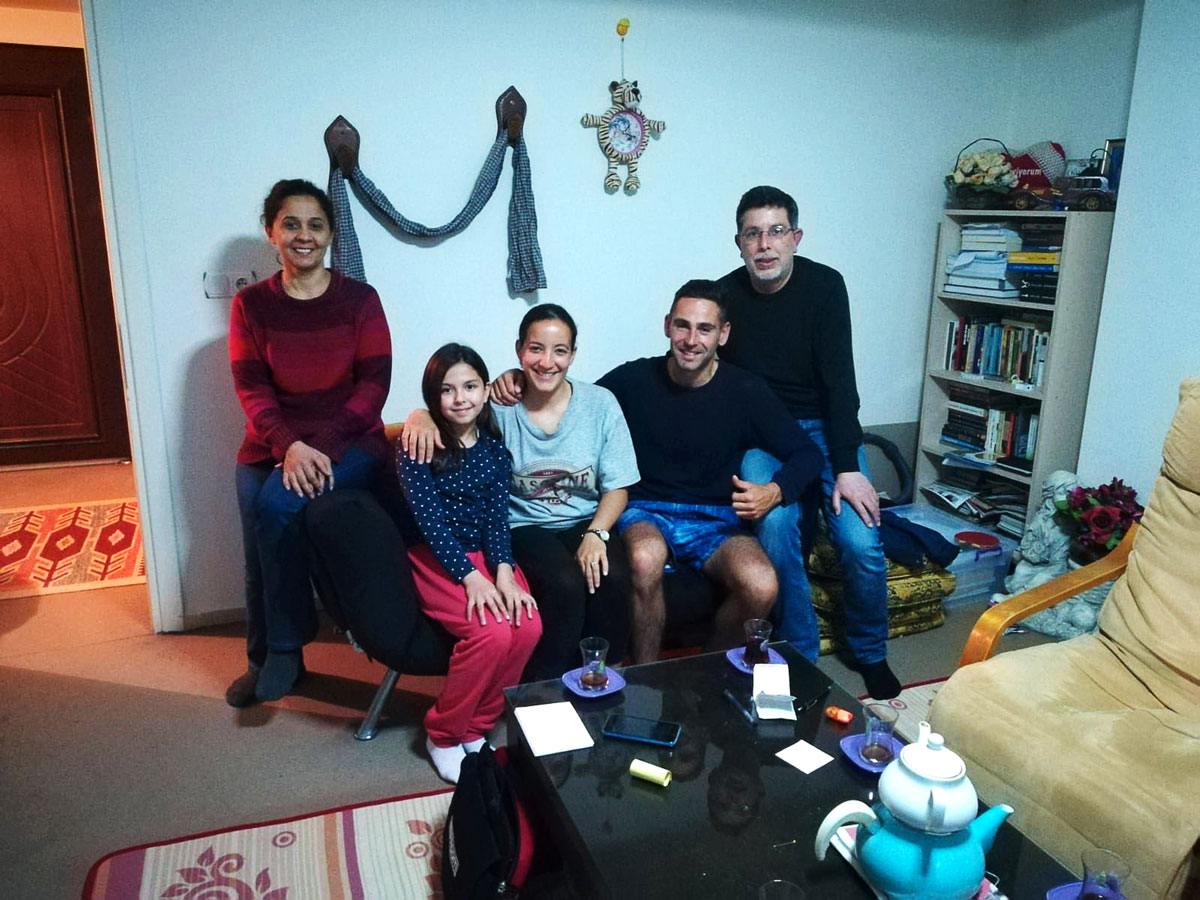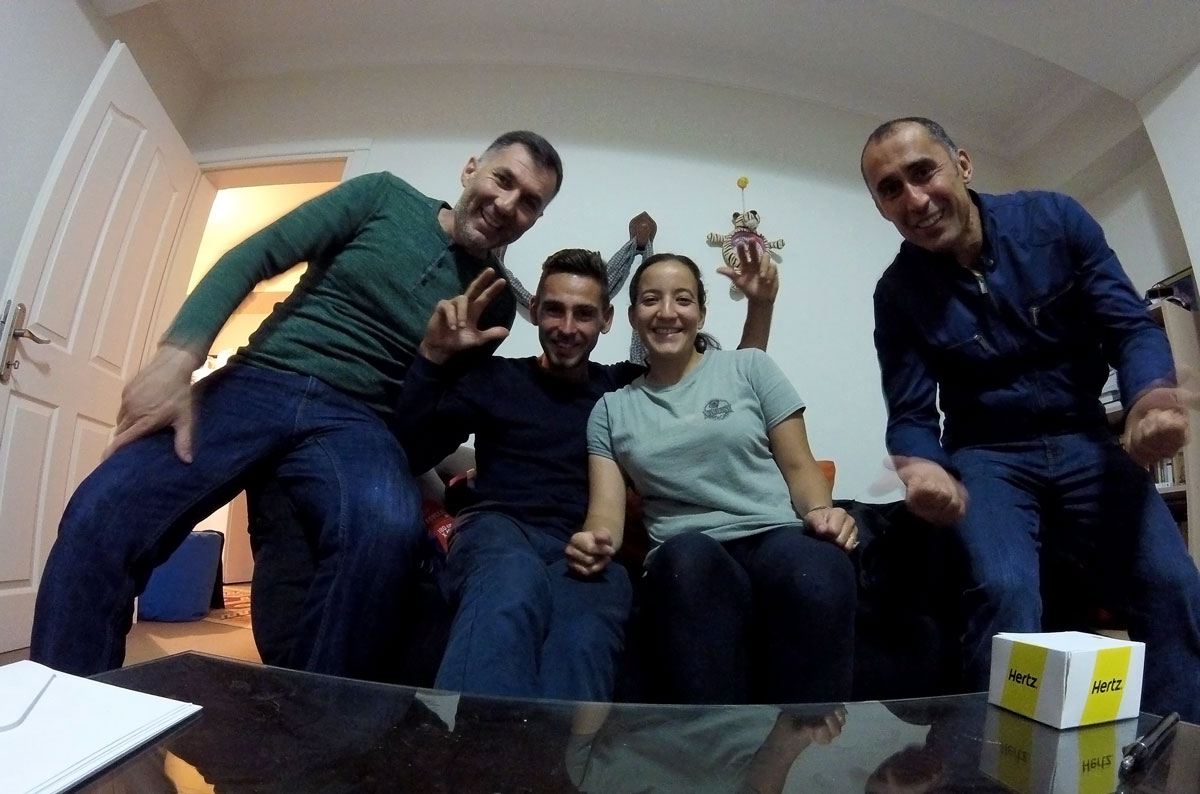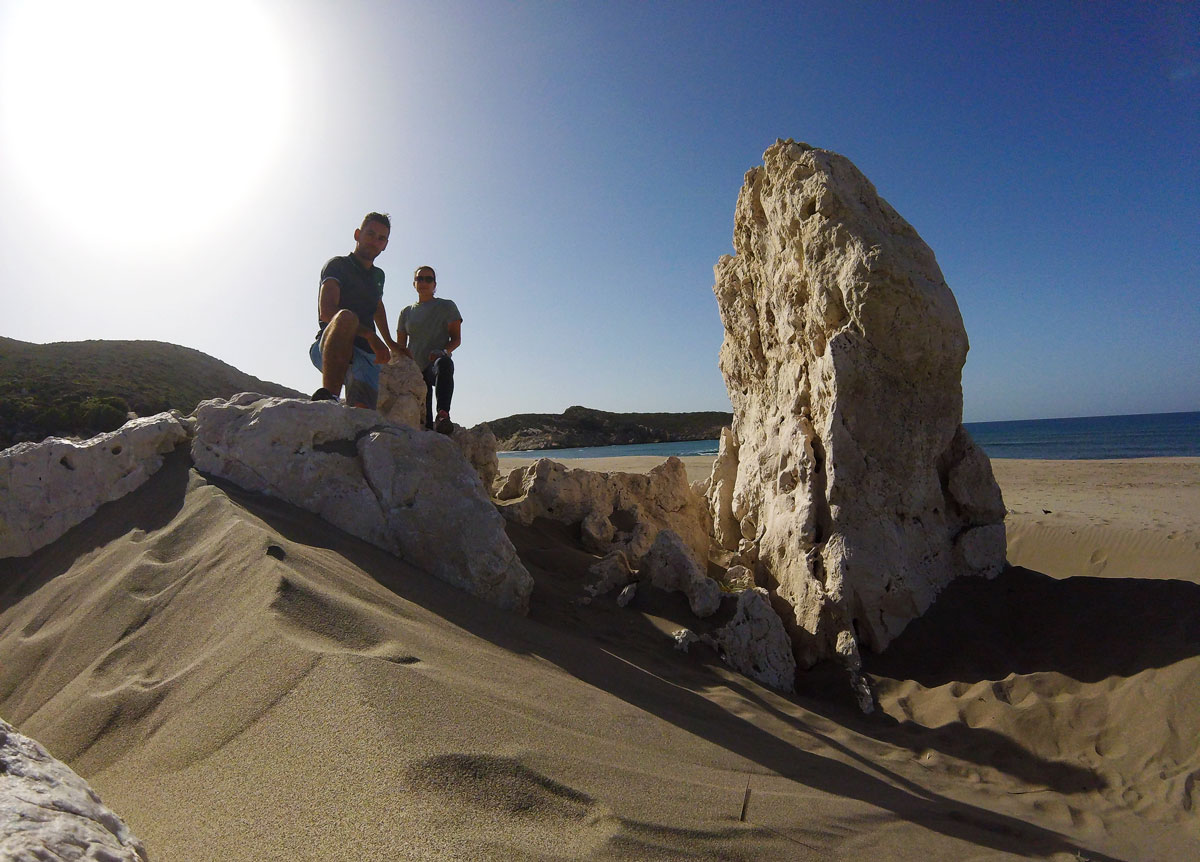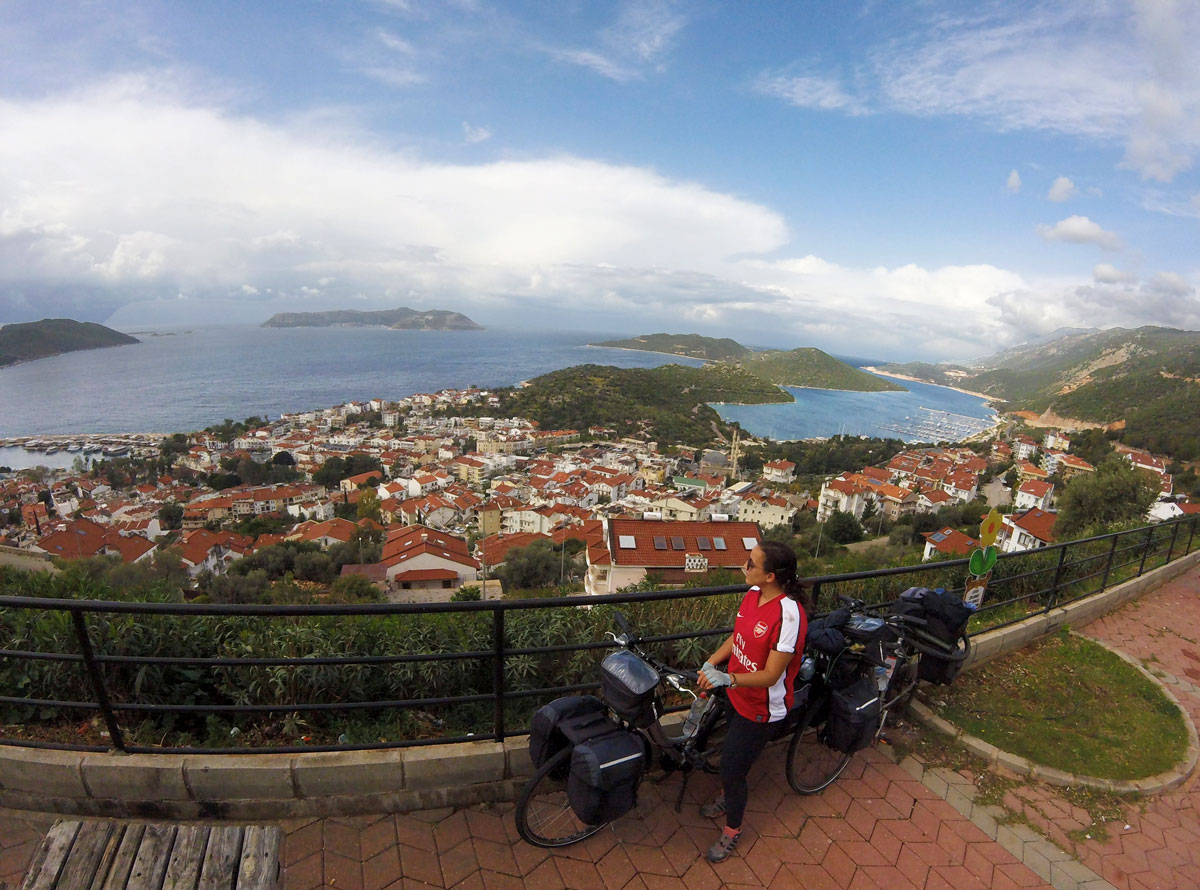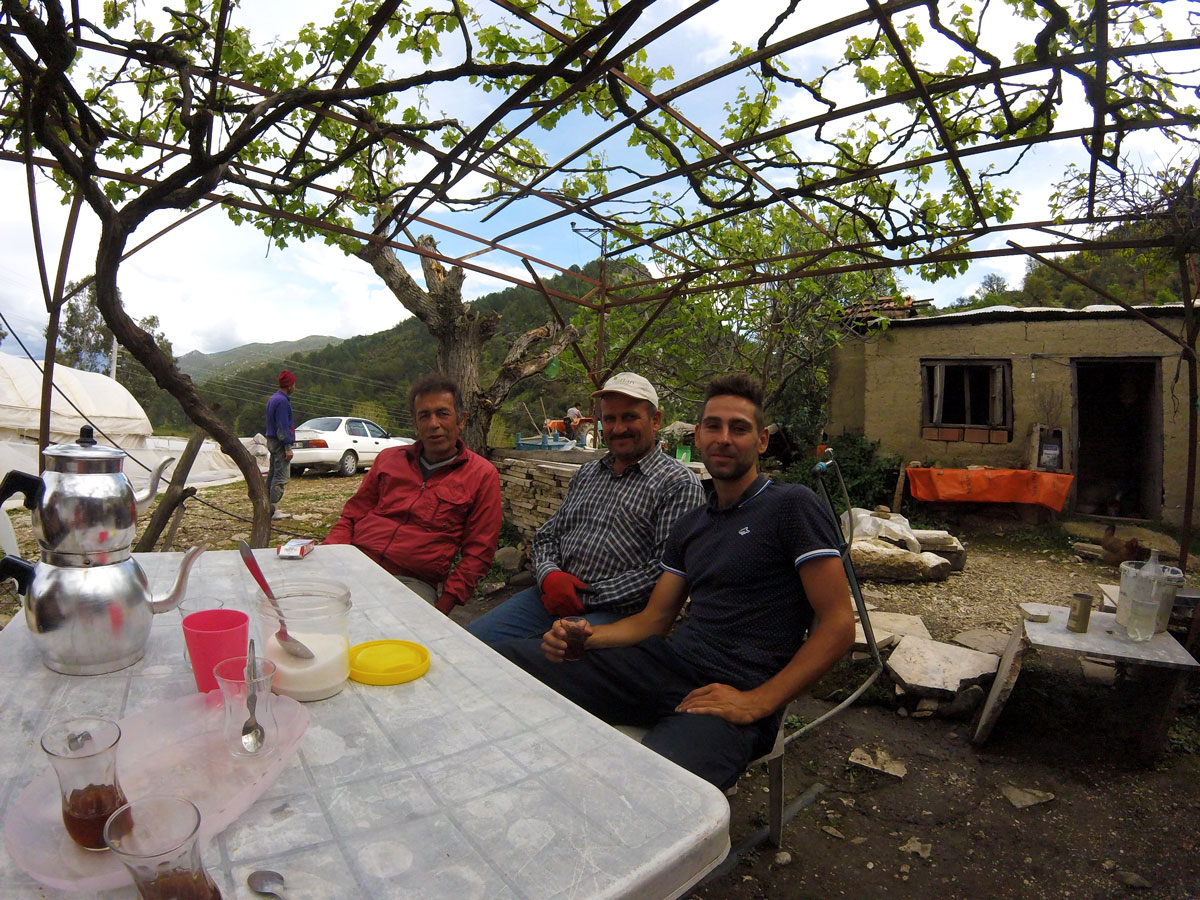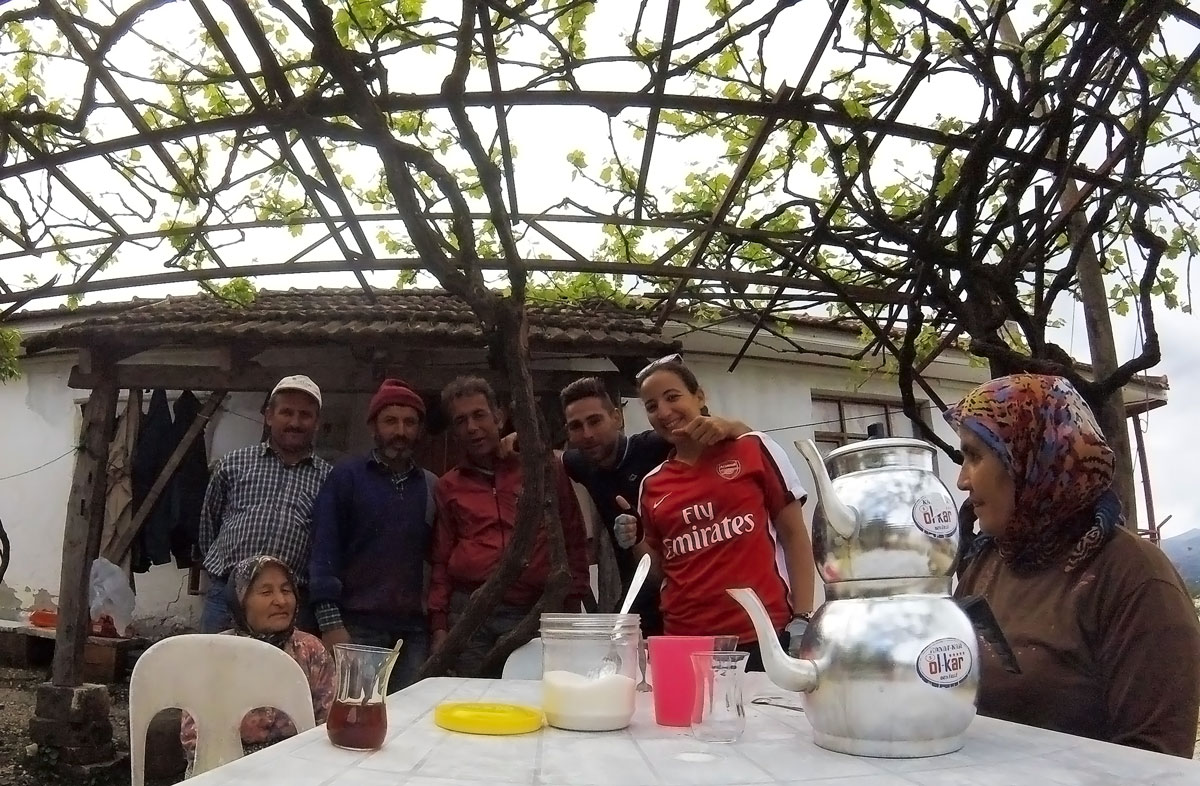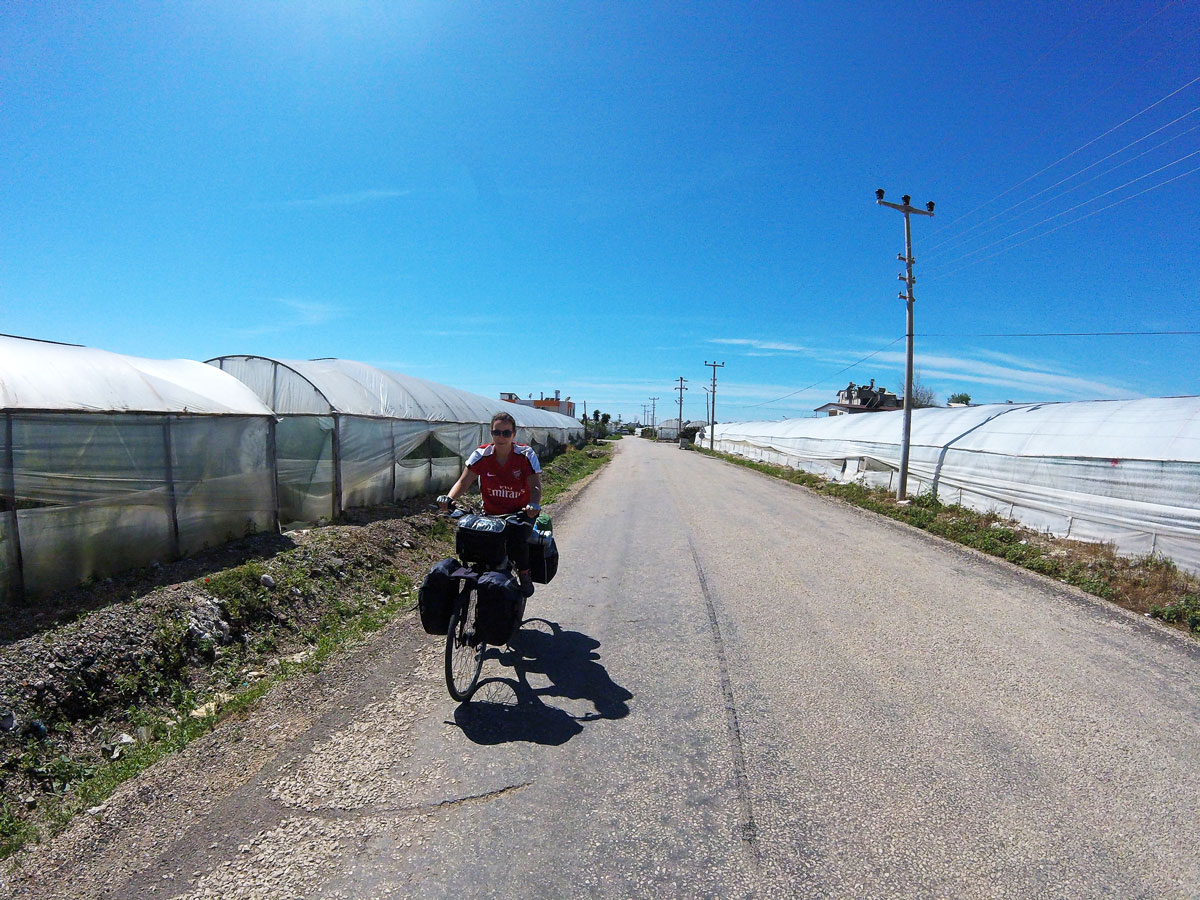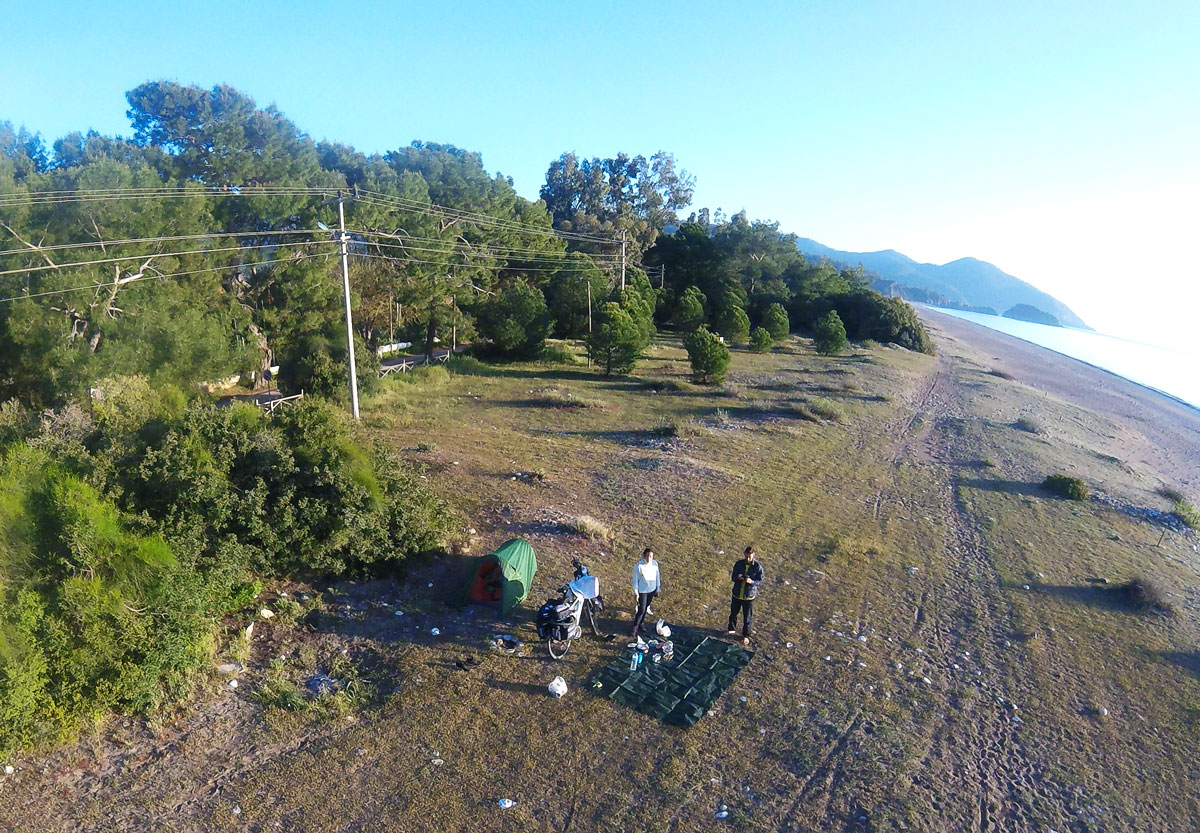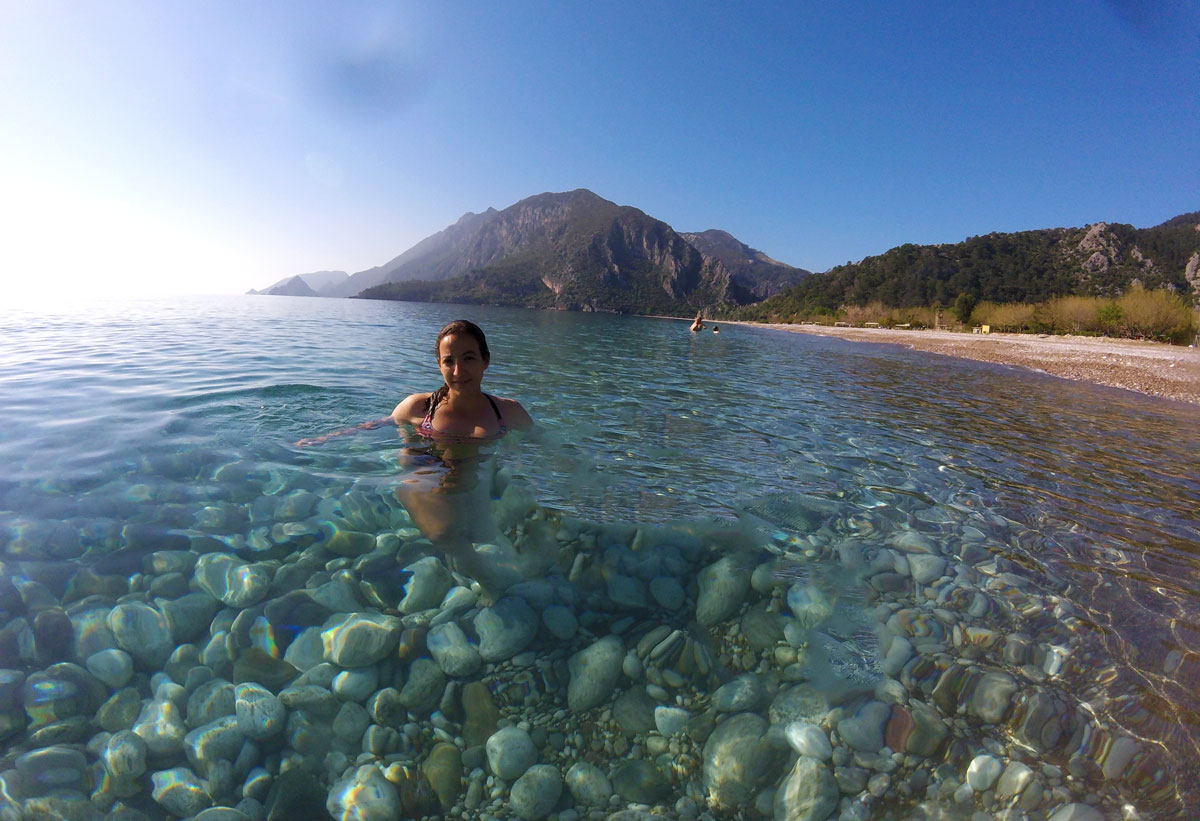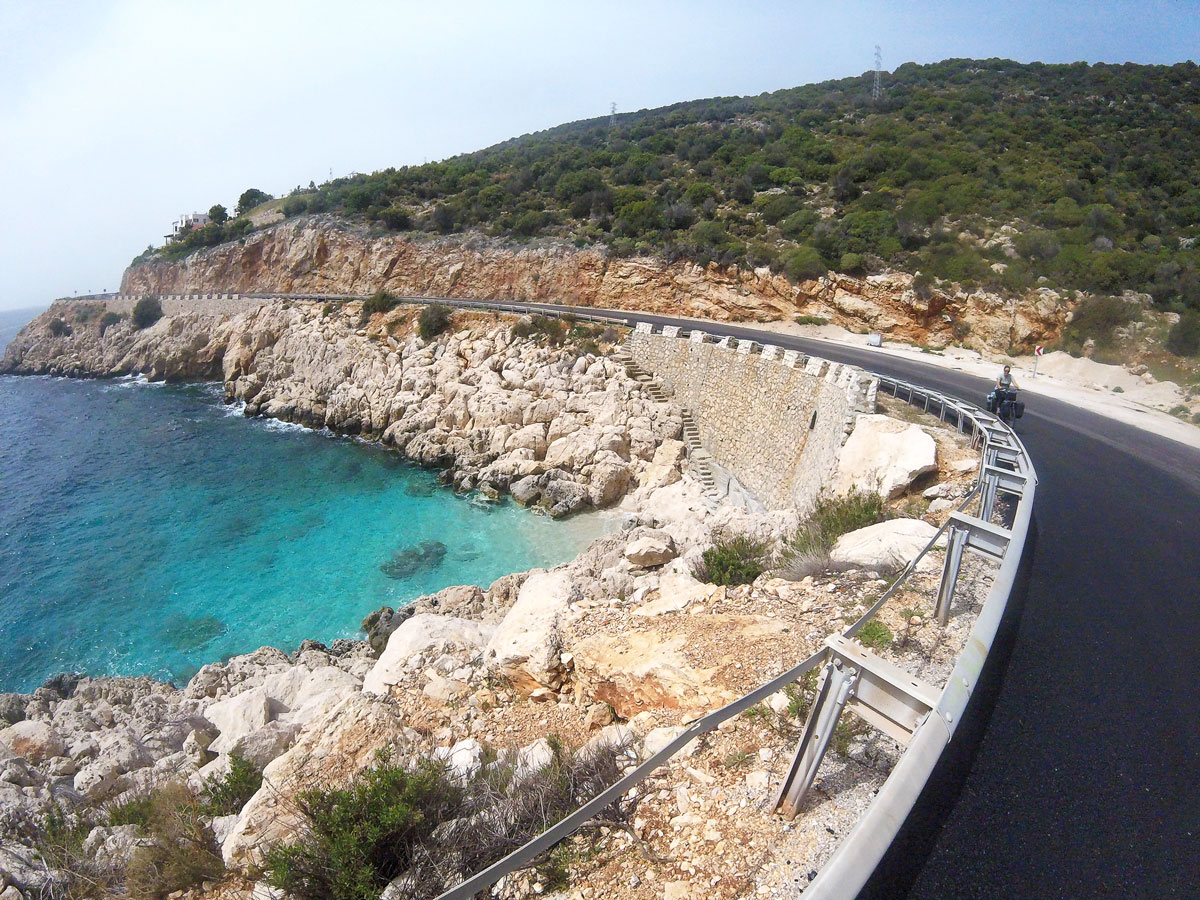 Arriving in Antalya, the great southern city and one of the busiest summer city in the world, we rested three days to be in shape to face the mountains that await us in the centre of the country.