Still in Croatia, we enjoy the quiet life on the islands. There are many islands in Croatia, unfortunately we will not be able to do all of them. The tourists on site are only Germans or Austrians and the Croats speak to us only in German.
51st Day, Wednesday 11 October, departure from Valun Bay (on the island of Cres) for the island of Lošinj,(accessible by road): 50 km travelled.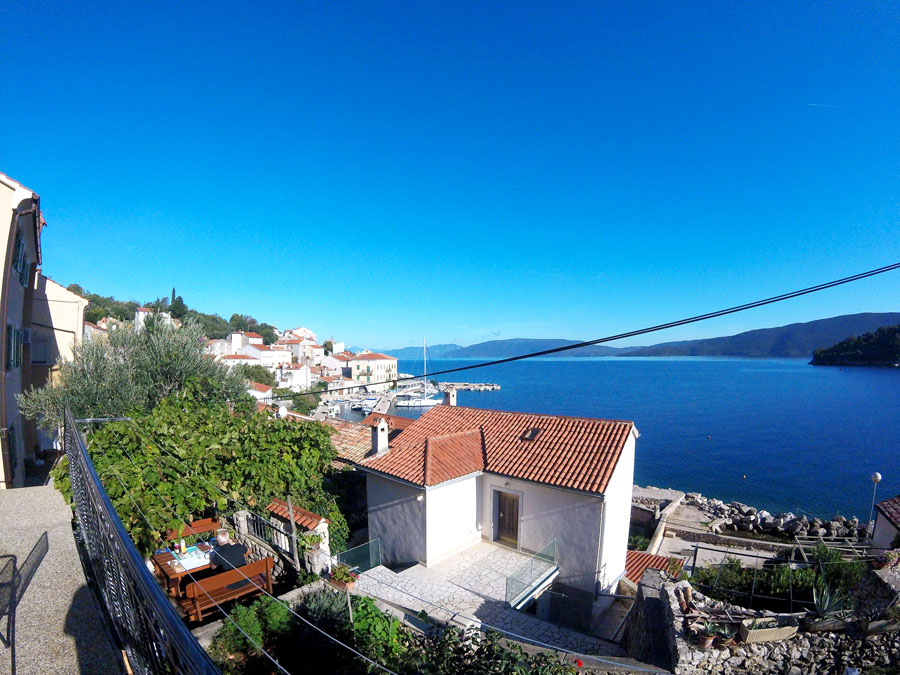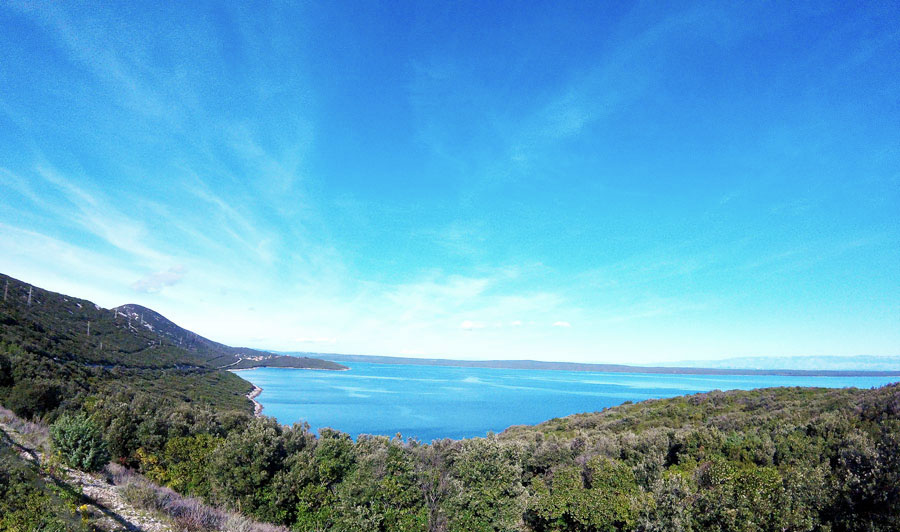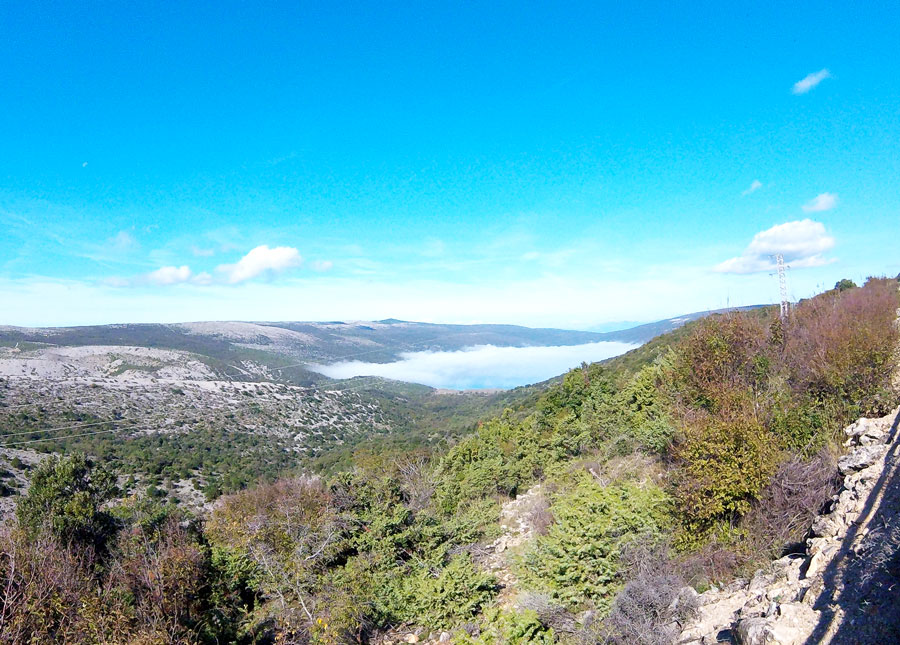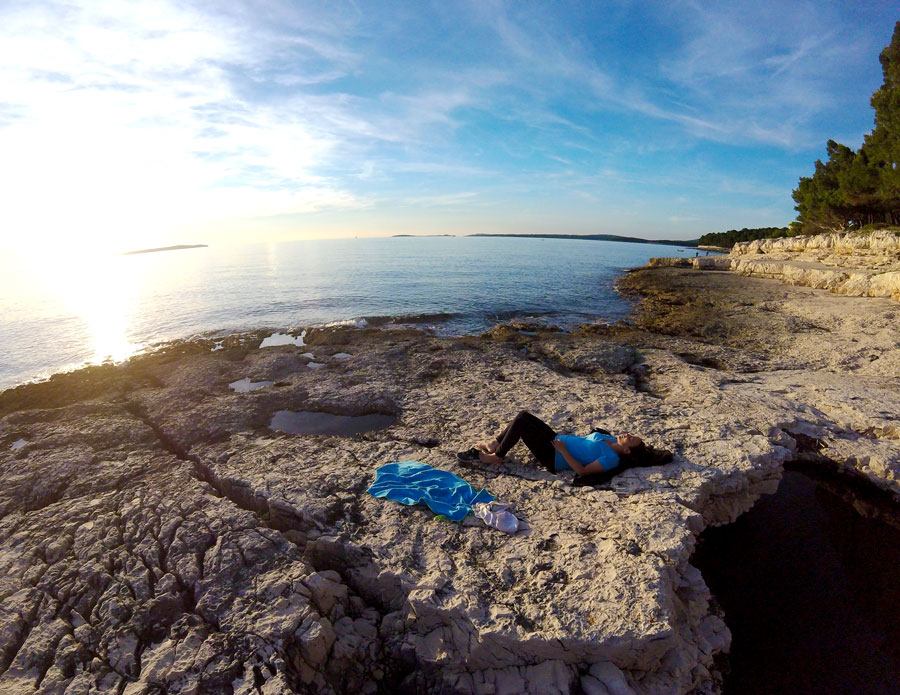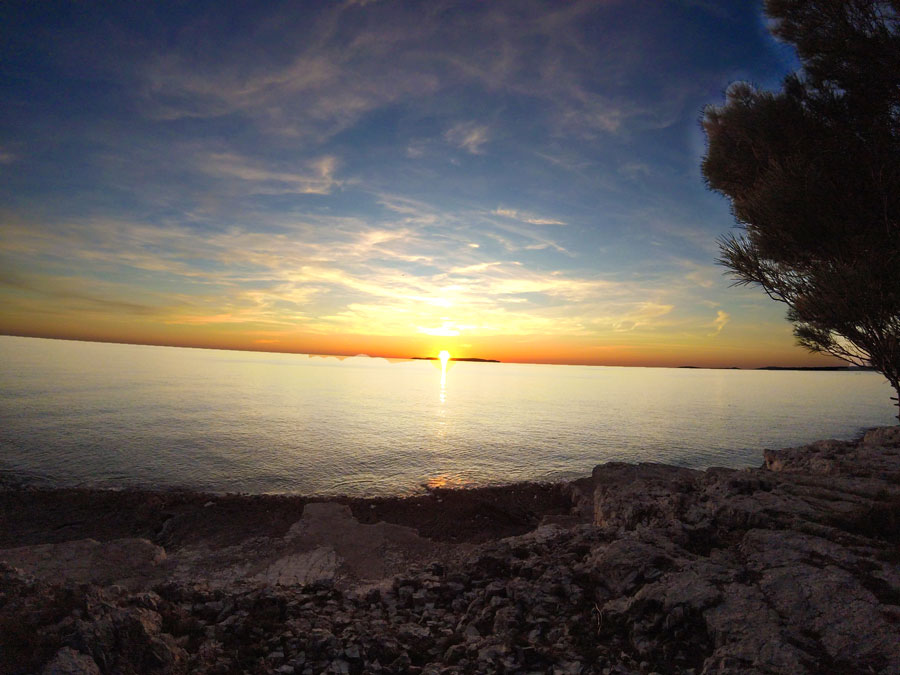 52nd Day, Thursday 12 October, the ferry to reach the coast is only once a week on Friday. So we spend the day on the island until the next day.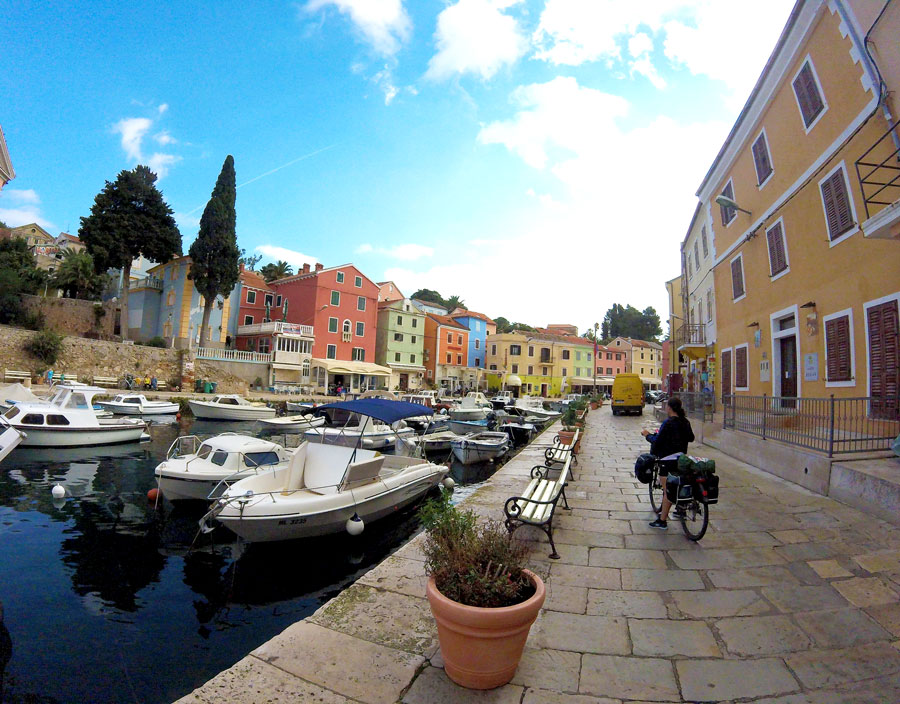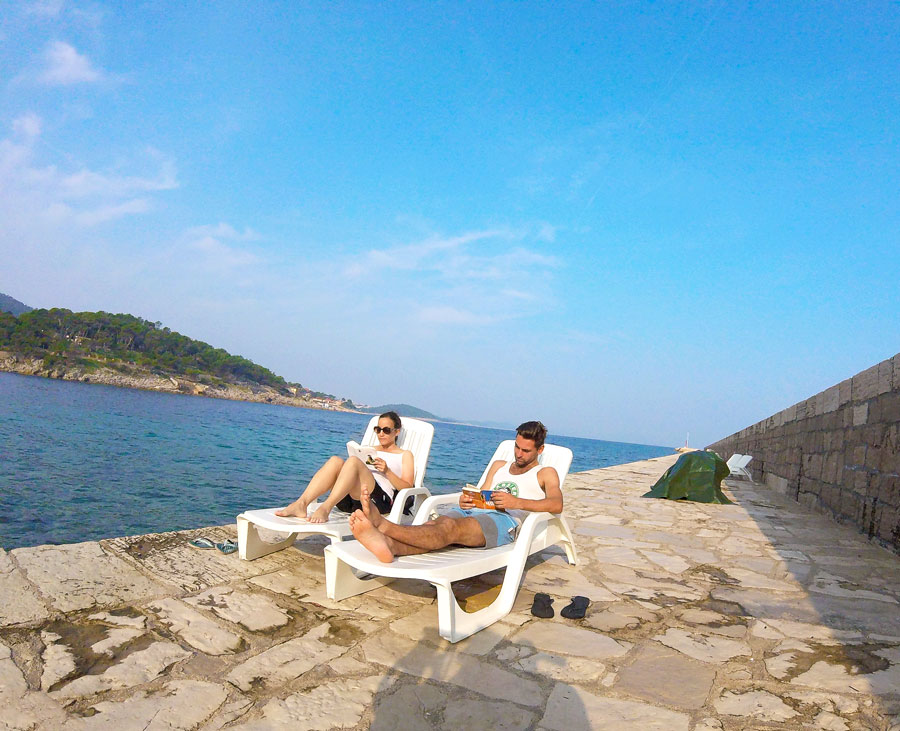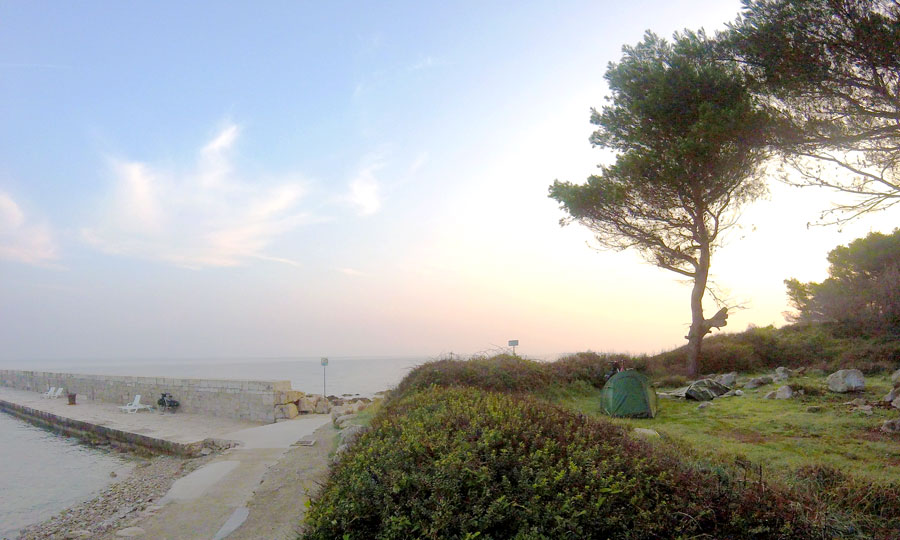 53rd Day, Friday, October 13, morning beach and then boarding on the ferry at 5pm towards the city of Zadar (7am crossing).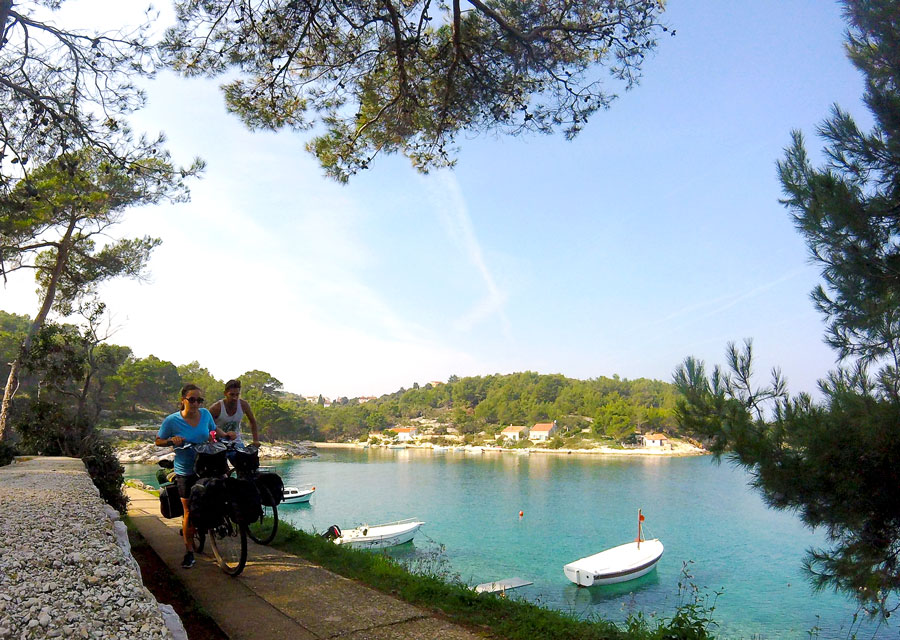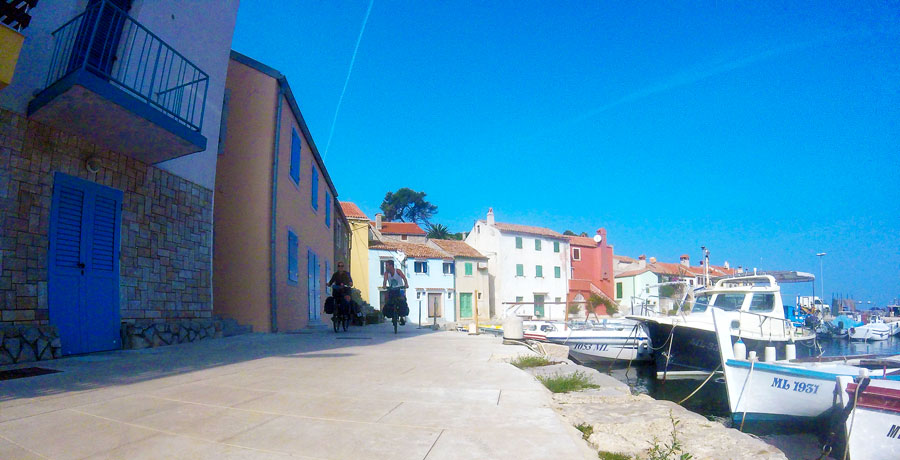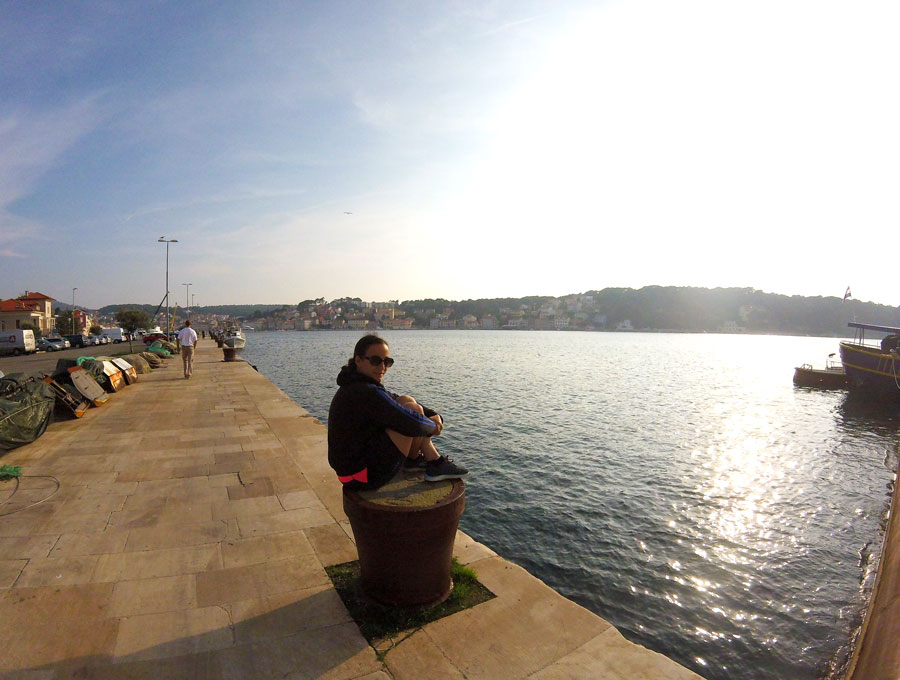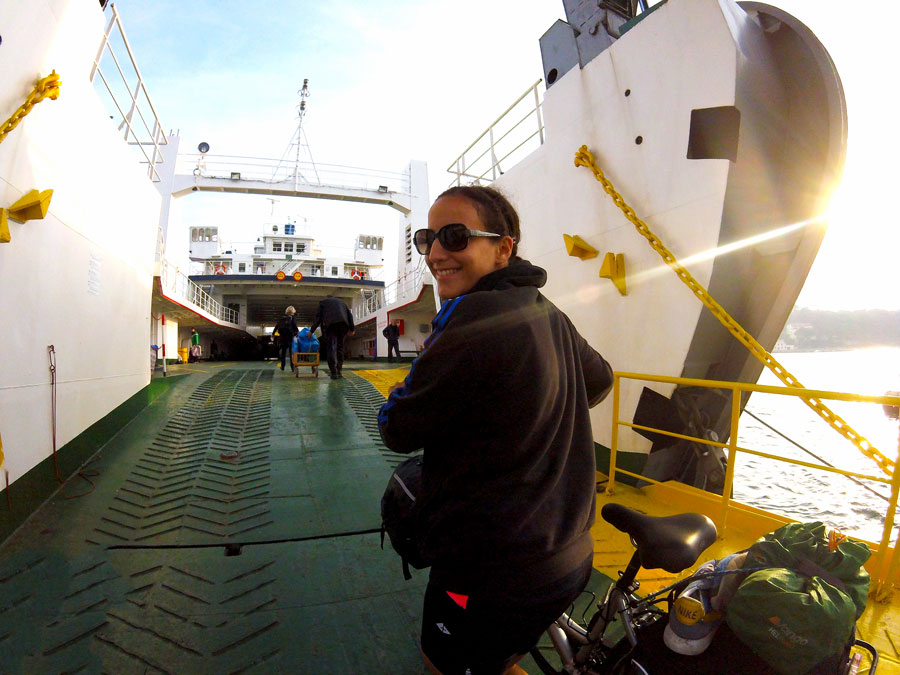 54th Day, Saturday 14 October, breakfast in Bibinje and visit of the city of Šibenik: 71 km travelled.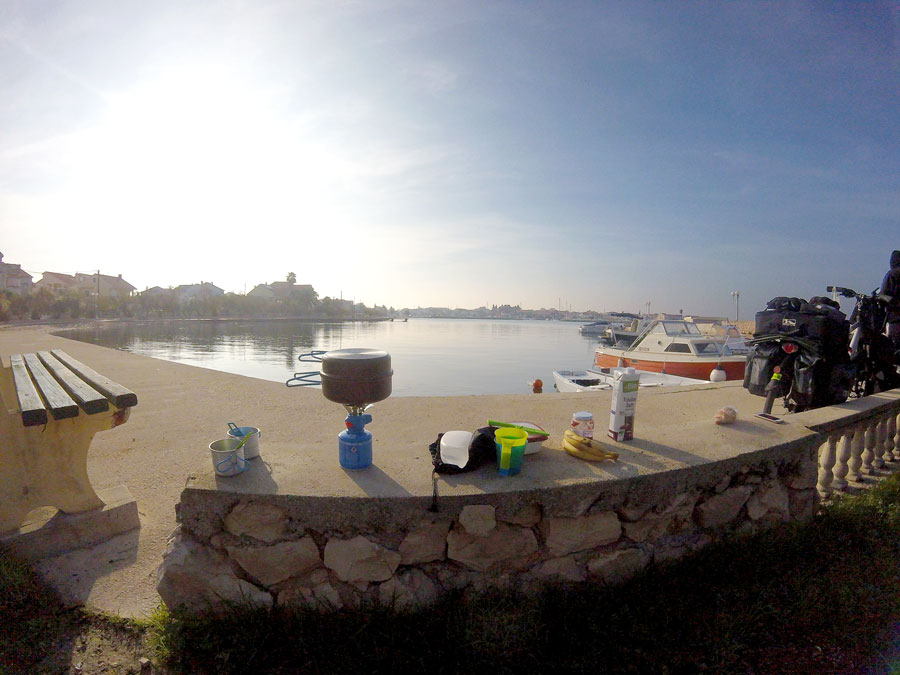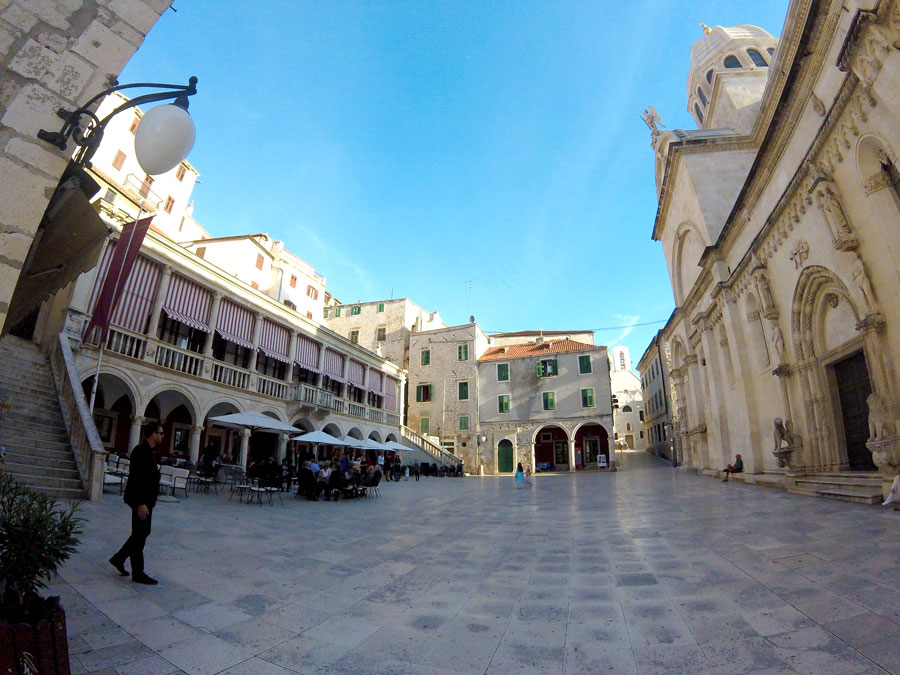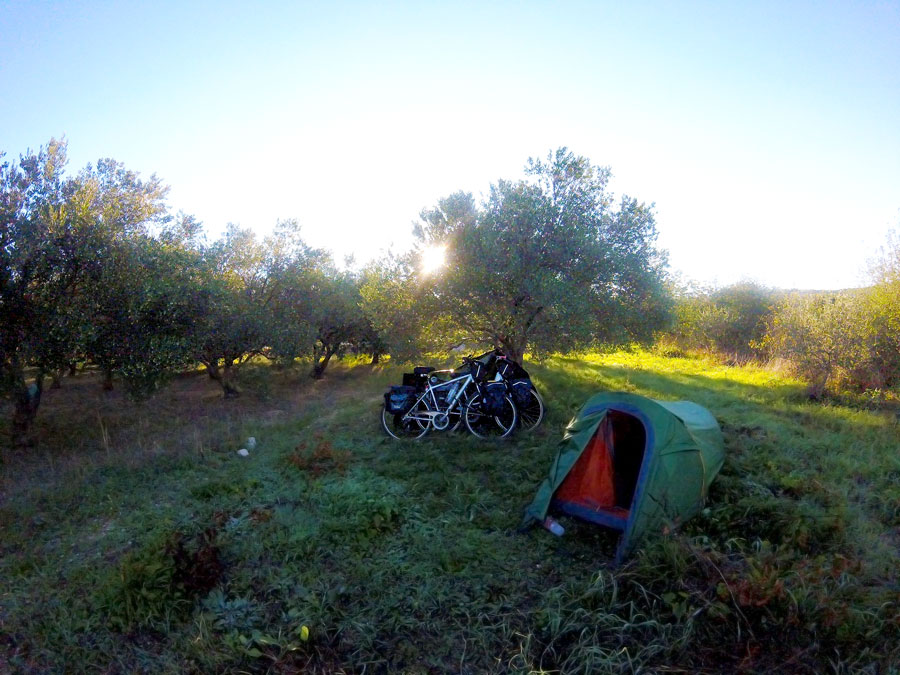 55th Day, Sunday, October 15, direction the city (very touristy) of Split! 71 km travelled. In the south of Croatia, even more touristy, we cross a lot of buses of Chinese, and Germans of course!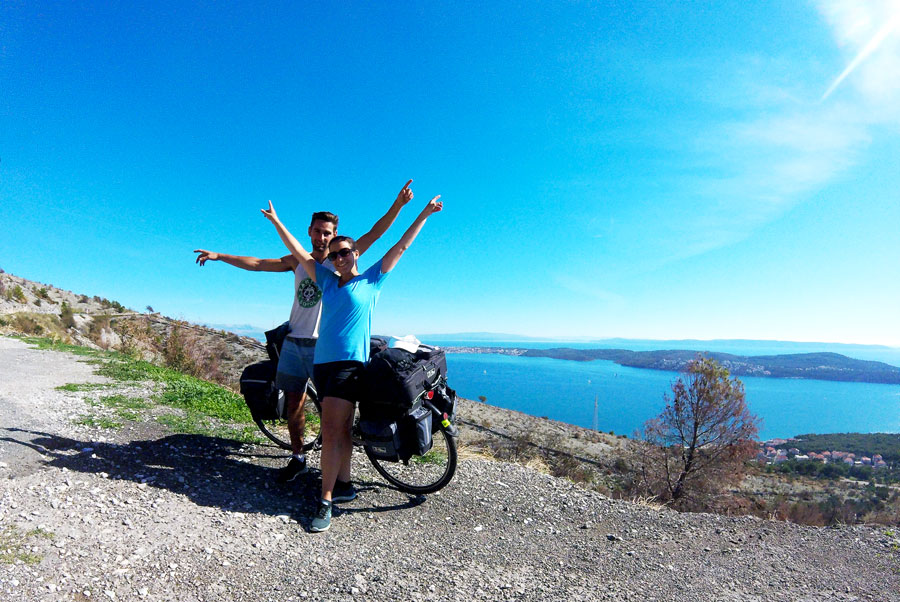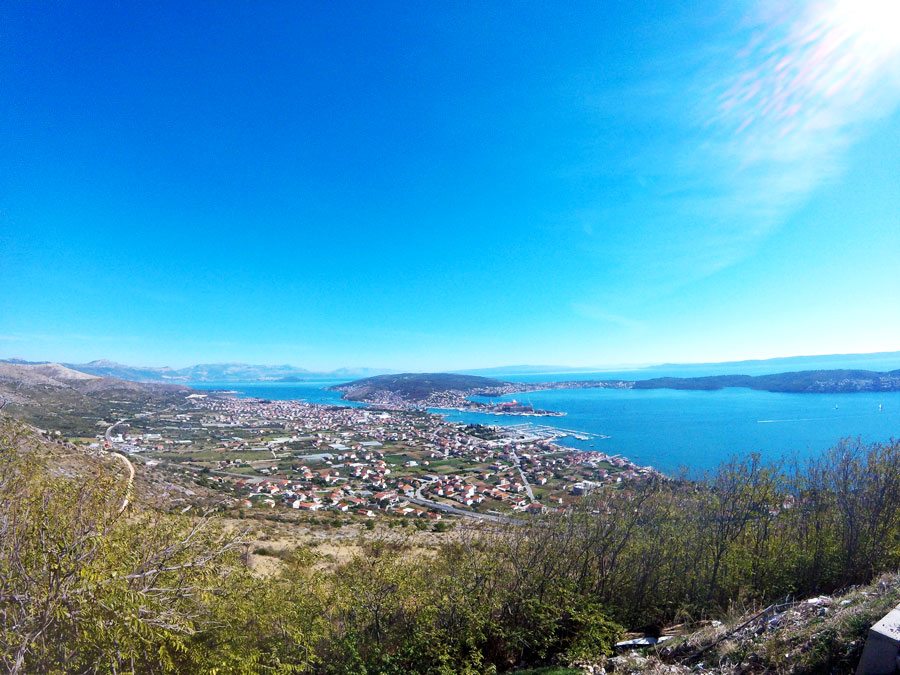 56th Day, Monday 16 October, day in Split with our friend Tomislav, who hosted us two nights and with whom we had a great time. Afternoon beach.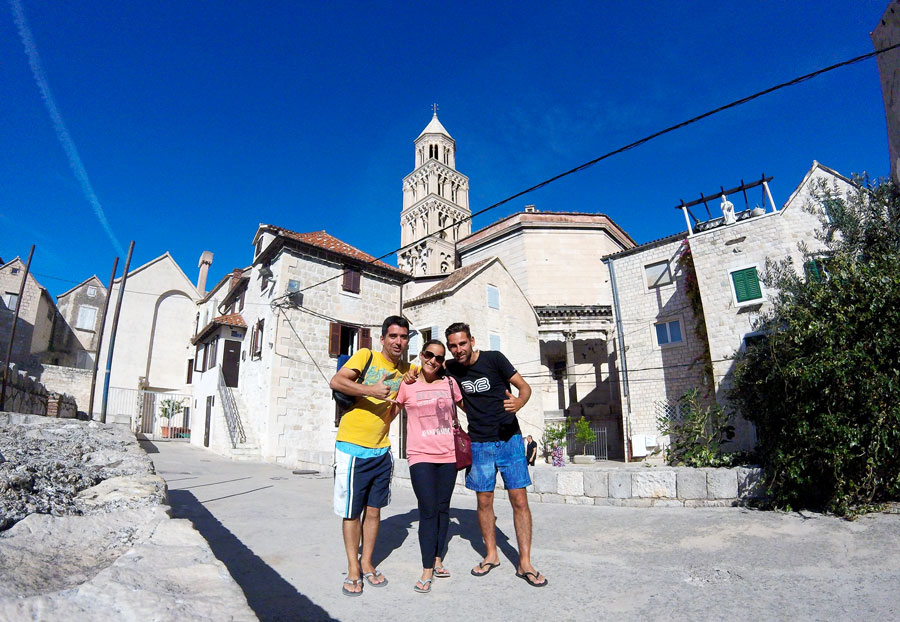 Beautiful jump of Arthur, about 12 m high, in Split!